Sine is proud to announce they are the winners of West Tech Fest Start-up Challenge!
As first prize winners, we will be moving on to pitch at the semi-finals of the Extreme Tech Challenge in Las Vegas. Our CEO, Antony Ceravolo, had this to say about the win
West Tech Fest has been a fantastic conference to be a part of, and it's a real honour to be the winner of the Start-up Challenge. Aussie tech is on the move and Sine.co is super excited to attend the XT Challenge in Las Vegas
It's been a great ride so far, and Sine would like to extend their thanks to West Tech Fest for hosting this competition, and the entire week of West Tech Fest. We'd also like to throw a shout out to our competition in this challenge. There are a lot of impressive companies out there and we are proud to have been ranked amongst you.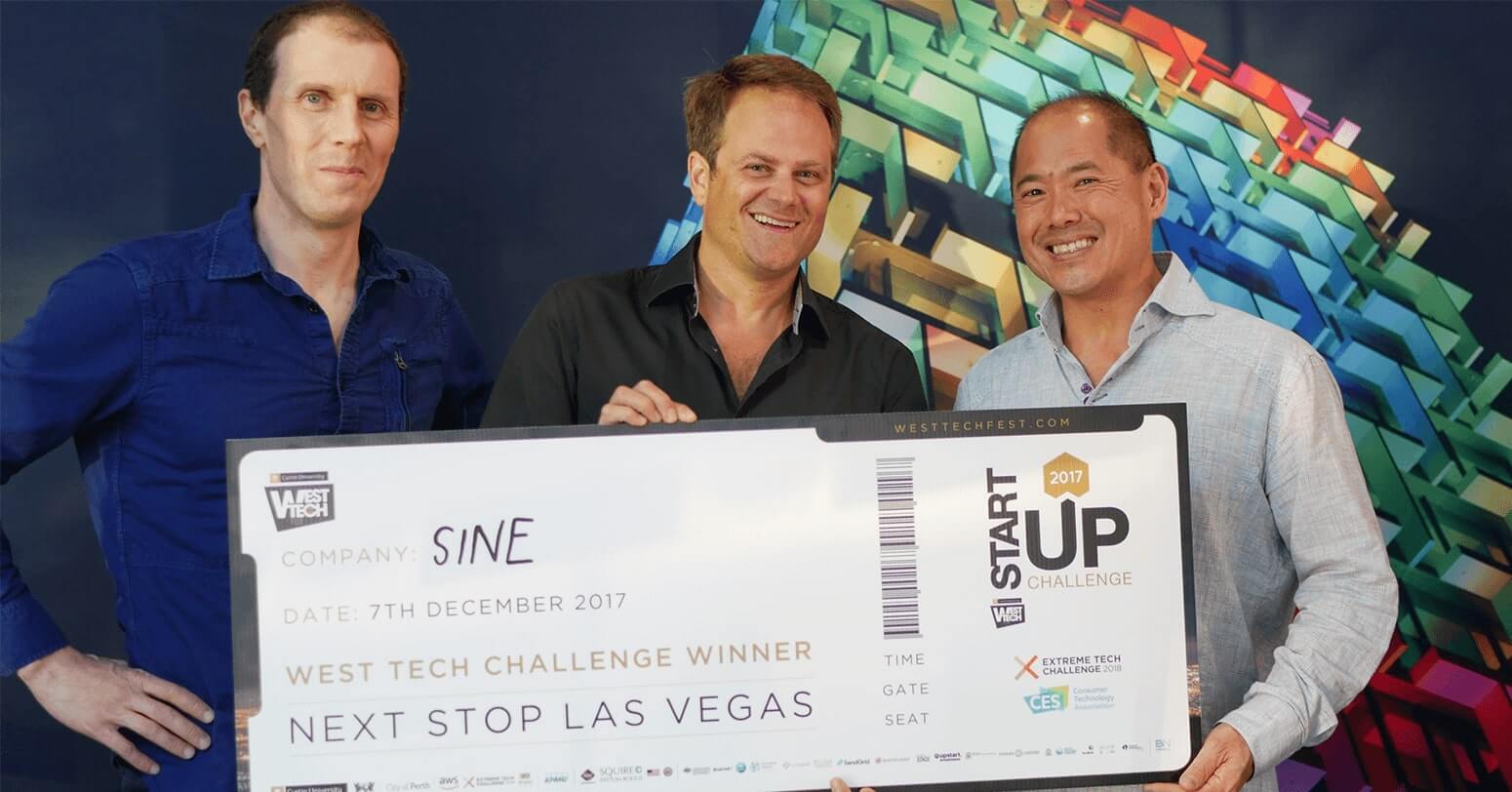 Our biggest thanks go to the judges of the Start-up Challenge, for all of their time and effort: Alan Jones, Amanda Price, Andrea Gardiner, Ben Cooper, Bill Tai, Erick Miller, George Samman, Ian Gardiner, Kirsten Rose, Larry Lopez, Marc van Hoof, Mariana Dahan, Michael Casey, Paul Herz, Paula Taylor, Rachel Neumann, Richard Horton, Rick Baker, Rohan McDougall, Stephanie Hannon, Stuart Richardson, Tom Goerke and David High.
Thanks again, West Tech Fest Start-up Challenge, and we will see everyone in Las Vegas in January.