Efficient contractor management in the workplace is essential to help give businesses an edge in the fast-paced digital world.
An organization's biggest asset is the ability to effectively control all activity in a workplace and lean toward profitability. With contractor management systems centered around site performance, it's easier than ever to improve your bottom line, visualize poorly performing workflows, and make changes to strengthen business.
However, choosing an effective contractor management system can be difficult, so we've pulled together a list of several key features to look for when selecting the best one for your business below.
What is a contractor management system?
In the simplest terms, contractor management systems allow project managers and site managers the insight and power to easily direct their contractors and subcontractors to specific tasks. You'll find glanceable data, direct lines of communication and more within a dynamic management system.
These systems also enable instant information sharing for topics such as inductions and more. If you require contractors to sign in, undertake induction processes or fill out permits before a task, a contractor management system will allow for this too.
Adding to the perks of contractor management software, these platforms also ensure your company is compliant by recording workflows and information supplied. You'll always have the peace of mind that your contractors have the correct health and safety information, have been properly inducted and are only working on tasks they're qualified to work on.
Essential features of a good contractor management system
There are a few integral features that you should always be on the lookout for when choosing a sound contractor management system.
You will want your management system to be comprehensive and well-rounded, but also to be as intuitive and easy to use as possible. Keep in mind that the best contractor management systems blend seamlessly into all workplaces.
We suggest that project managers always search for the following features in a contractor management system: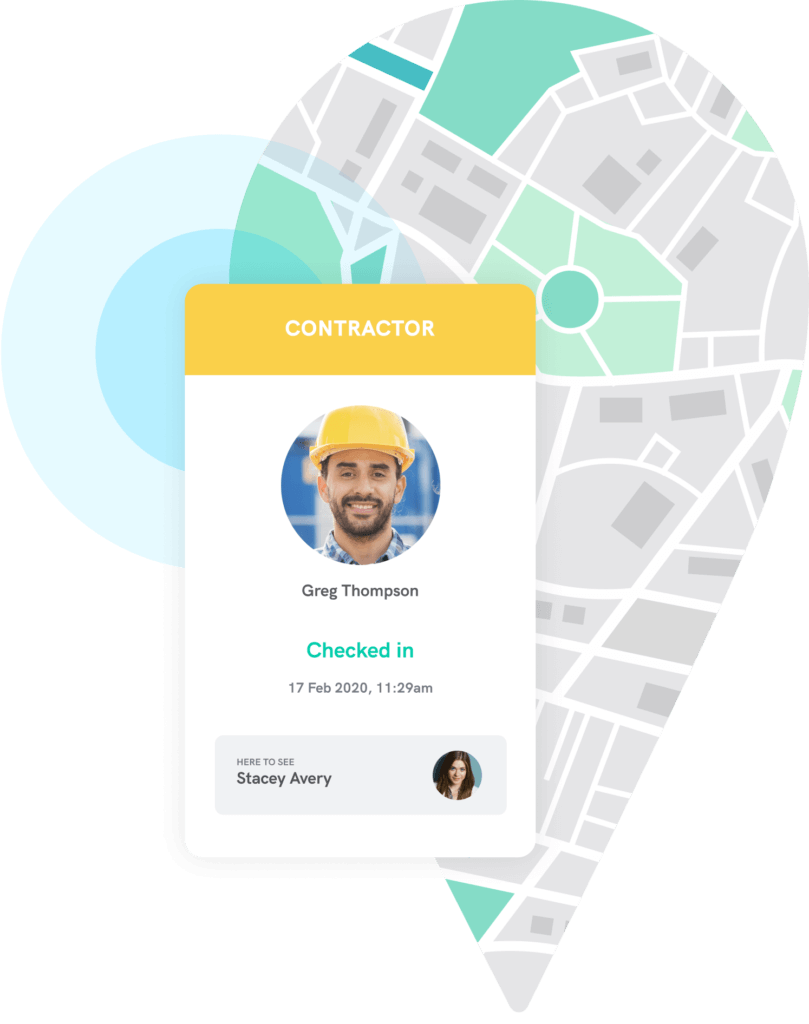 1. Automatic Check-in and Geofencing Capabilities
Leading contractor management systems like Honeywell Sine make use of personal and work device GPS to automate all check-in and workplace induction proceedings. All contractors will be immediately checked in, provided with essential documentation as well as task information related to the day ahead, without them having to do a thing.
2. Digital Inductions and Work Permits
Look for intuitive work permit and digital induction features that allow project and site managers to quickly and easily provide all task-specific documentation. You'll have the ability to block specific, under qualified team members from working on particular jobs until they've looked into the induction material. You'll be keeping them safe and reducing the risk of injury or WHS compliance issues.
3. Time Tracking
With essential time tracking features, you're able to have glanceable real-time insight into how long contractors have worked on a project and whether they're overstaying, or leaving before an agreed time. These features allow businesses to keep a close eye on hours worked and reduce losses from incorrect timekeeping.
4. Live Reporting and Dashboard Support
A somewhat overlooked feature is a dashboard that's intuitive and natural to use. Notable contractor management systems offer a ton of insight and data in an easy, glanceable interface to save time and reduce confusion. It becomes problematic when project managers find it challenging to understand the data they're being presented with, leaving the management system's data unused.
5. Live Messaging Support
To cap off the features found in the most well-rounded contractor management systems, you should be on the lookout for an intuitive and engaging way of messaging features. These features ensure contractors can quickly check their messages and stay up to date with project changes as well as emergency information.
---
As you can see from the aspects we outlined above; a good contractor management system is one that is intuitive, easy to use, and displays all of its collected data in an easy to digest away. It's always best to select a management system that contractors are not only going to find easy to use but are also going to want to use.
Having an effective contractor management system like Honeywell Sine allows you to improve your efficiency and manage your site (and therefore your budget) by letting you customize the tools you want to use so you're always solving real issues that matter to you instead of creating extra work.
It also gives you a birds-eye view of your worksites and lets you see patterns and produce reports that give you new insight into how to operate with efficiency, keep visitors and contractors secure and compliant, and give your crew the information they need to stay safe and satisfied on the job.
Ready to get started? Schedule a free demo with one of our experts today!