Workflows are becoming increasingly important for businesses. Whether it's ensuring that inductions and compliance documents are in order or daily COVID-19 screening questions to protect your workplace – Workflows are an essential part of workplace management systems.
We are always working to add new features to Sine that empower you to streamline your processes and keep your workplace safe. And with that, we introduce Tags for Workflows.
What are tags?
Tags for Sine Workflows allow you to add quick, visual tags to individual workflow responses. Tags are a great way to categorise and communicate important information about a response using a quick visual cue. This can speed up verification and checks by making like responses simple to spot within a list.
While you can add as many tags as you want to a response, the ideal number of tags is two. These two will show from the 'Responses' view without having to click through to individual responses, allowing you to make the most of instant visual cues.
How to add tags to Workflows
Tags can be created and edited by anyone in your team with administrator permissions, this could be Workflows or Team Admin. To begin editing, navigate to 'Manage Tags' in the navigation bar.
This is the main administration area to manage all your tags. You can view, edit or delete existing tags and also create new ones.
Each tag will have a name and colour associated with it. There are no restrictions on creating multiple tags with the same colour assigned so you are free to set these up as best suits your operations.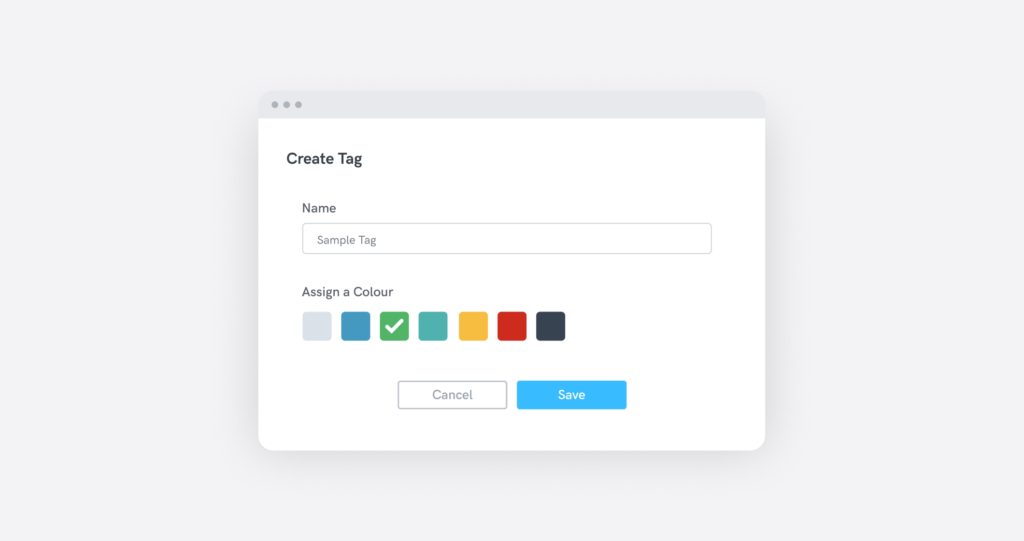 Alternatively, tags can be created when viewing responses to a Workflow. Below the list of tags you can apply, you can also select 'Create Tag' to set up a new one – provided you have administrator access.
Assigning tags to responses
Tags can be assigned by either Administrators or Approvers. To assign a tag, simply open the response you wish to tag and click the '+ Add Tag' button.
Understanding Sine Workflows
If you're new to Sine Workflows, Tags only scratches the surface of this powerful workplace management tool.
Workflows is an industry-leading real-time workforce compliance platform that takes the hassle and heavy lifting out of managing your compliance processes. With Workflows, you can ensure only approved contractors or visitors enter your site after completing the relevant workflow. Ideal for creating inductions, permits, SWMS, access requests, and inspections.
Set up single or multiple workflows for your sites, and have workflows completed before, during, and after checking in to a site.
Learn more about Sine and Workflows, book a demo with our team today.