Are you worried about how you'll keep employees, contractors, clients and visitors safe when they return to work?
Since January, health authorities have identified more than a million Coronavirus (COVID-19) cases throughout the United States. The pandemic is making everyone reexamine how businesses operate as they look to safely reopen.
Here's the truth:
Whether you're a business owner or an employee, you've likely seen the headlines about…
"How to reopen businesses after COVID-19?"
"Will there be a second wave of coronavirus?"
"What is contact tracing and how does it work?"
And that's where we come in.
If you're a US business owner who plans to reopen your business, this post will show you how contactless check-in can help you keep your workplace and people safe when it comes to Covid-19.
Let's dive in.
US businesses face the challenge of safeguarding workplaces in an altered business environment
If your staff are returning to work, then you need adequate safety precautions in place to protect them.
As states around the country begin to reopen their economies, most business owners are responsible for making their own plans to keep their employees and customers safe.
Dozens of states have announced reopening plans and several, including Georgia, South Carolina, Tennessee and Texas, are already allowing nonessential retailers to reopen (Here's state-by-state listing, which will be updated periodically.).
Yet, business owners are wondering what will happen when people return to work. As we keep an eye on international developments we see that companies may have a responsibility in contact tracing all their visitors and employees. New Zealand for example, used contact tracing to control Covid-19 and is among the world's most successful countries in the battle against Covid-19.
For those who plan to reopen businesses, one thing seems clear: there doesn't seem to be a playbook for what the process should look like.
What will employers need to do to reopen during and post-COVID-19?
There have been some recommendations for employers:
The Trump Administration has issued some guidelines for employers who are preparing to reopen their workplaces.
The Equal Employment Opportunity Commission (EEOC) issued a series of guidance memos for employers. One of the memos says employers are permitted to measure returning workers' temperatures and conduct tests to detect the presence of the virus.
The problem with these reopening plans is that although the White House's plan for reopening the economy offers general guidelines to mitigate the spread of the disease in the workplace, ultimately it is up to the states and to the businesses themselves to determine safety practices.
For example, in Alabama, workers wonder whether their employers are doing enough to keep them safe as they return to work.
A new national survey led by researchers from Harvard, Northeastern, and Rutgers University found that the majority of Americans want to continue physical distancing measures — despite calls from federal and state leaders to reopen economies as soon as possible.
In late April, researchers surveyed almost 23,000 Americans, from all 50 states, about the pandemic. 93% of those asked did not think the economy should reopen immediately.
If you want to protect your workers, you need a plan for how to handle visitors to your worksite.
How Sine can help US businesses with contactless check-ins and contact tracing
Here are a few ways Sine can help your business when it's time to reopen.
QR Codes
We make it easy to check in visitors without contact by scanning QR codes.
When a visitor arrives, they scan their Fast Track QR code from their mobile invite to check in on the iPad without contact. Hosts are notified of visitor's arrival when check-in is complete.
This new feature will allow visitors to check-out using Sinepoint Pro without filling out a single detail. Instead, when they flash their badge, the iPad will take note of their unique QR code and immediately check them out.
Contactless inductions
It's expected that businesses will be required to perform some kind of contact tracing to make sure people are where they say they are. This means that business owners need a solution to help them trace their staffs' whereabouts.
Sine can help you implement contact tracing check-in with our mobile app. You can give all workers and visitors specific training and collect all required documentation before work starts or before they enter your worksite.
If you want to set up a contactless front desk, Sine enables safe check-in for your visitors.
Inductions can be done remotely using the Sine Pro mobile app before workers or visitors arrive on site. This results in a completely contactless induction process.
Sine Pro Mobile App
The free Sine Pro mobile app lets your visitors check in and out of your site quickly without touching multiple surfaces. You can also create COVID-19 check-in questions for your visitors and receive notifications when your visitor arrives.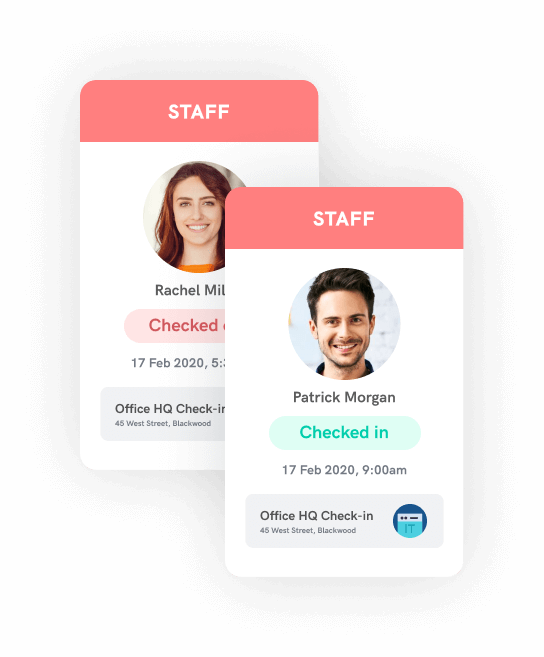 Visitors can also use the mobile app to check in from site posters by scanning a QR code from the site poster using the Sine Pro mobile app. Or you can set up a geofence around your site to enable returning visitors and staff to be automatically checked in when they enter the geofence. No iPad is required and site managers get alerted each time a visitor arrives at a site.
Access control
In a nutshell, access control is a way of providing quick and convenient access to authorized workers and visitors while also barring unauthorized people from gaining access to your workplace.
Also, if your workplace is still using security guards and receptionists to approve access, a cloud-based access control system can both speed up access and contact emergency services if needed.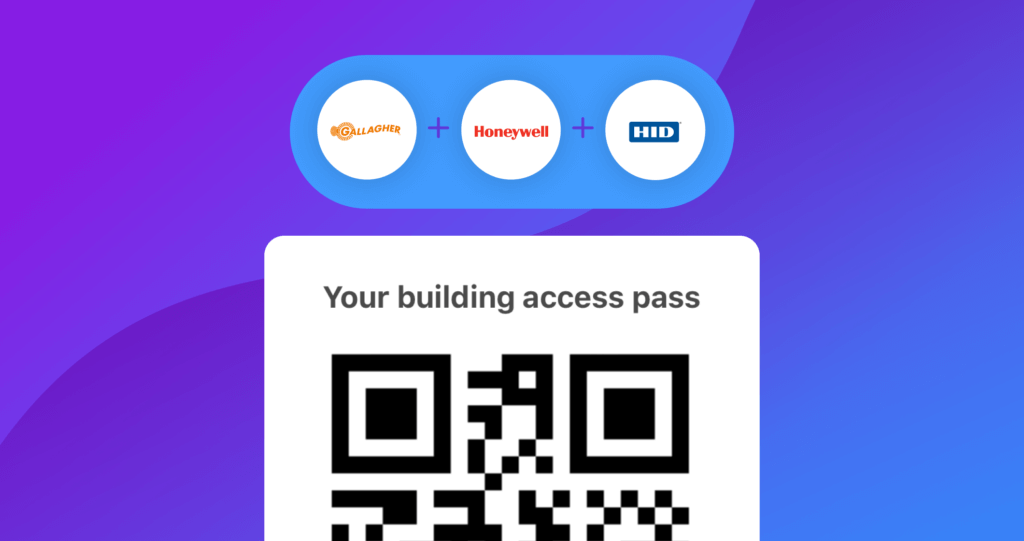 Besides controlling entry to your workplace and establishing levels of access for areas of your worksite, you can use it to authenticate the identity of your visitors and cross-reference it against a database.
With Sine's access control, you add another layer of security to your worksite. With our access control solution, visitors are issued a personalized QR code to their mobile phones or emails.
Then, once your visitors have arrived at your worksite, they can scan their QR code to be granted access to the worksite, and the QR code will then be automatically deactivated after the specified time that you choose, or upon check-out.
Keeping your workplace and your workers safe
As businesses reopen post-COVID, keeping employees, contractors, clients and visitors safe is a priority.
That's why we've rolled out new features to help you fight Covid-19. As you've seen, Sine's features — like contactless check-in, contactless inductions, and Fast Track QR codes — can help you reduce the spread of infection.
Users should only use Sine for COVID-19 purposes in accordance with the provisions of their local laws. Sine is not responsible for the capture of information. See Sine's Terms of Use here.