It's a visitor management system that's on the cloud and in your pocket. It's versatile and it travels with you; so much so that sometimes it can almost feel as though you're playing the part of a universal life force up in the sky somewhere.
Think that sounds preposterous? Well, perhaps not as much as it may at first seem. Many site managers who work on projects across multiple, geographically diverse sites will quickly recognise the truth (and subsequent benefit) behind this statement.
If we take a moment to bring things back down to the earth, it's a well-known fact that a human being can only be in one place at one time. As it happens, many of our valued customers manage roles that force them to feel stretched and thinly spread, managing multiple teams across multiple sites, at times located many kilometres (or miles, if you're that way inclined) apart. When site safety is paramount, knowing who is on your site and when they are there are vital pieces of knowledge, and real-time information needs to be available and on hand at all times.
How can Sine help to achieve this?
Using Sine's mobile app, host approvals allows you to accept or reject special permits or entry requests for remote sites, and then allows you to follow up with a reply and instructions for the required next steps. This can be a particularly important communication tool for ensuring projects can remain on time, reducing down time as much as possible and ensuring work flows remain uninterrupted wherever possible.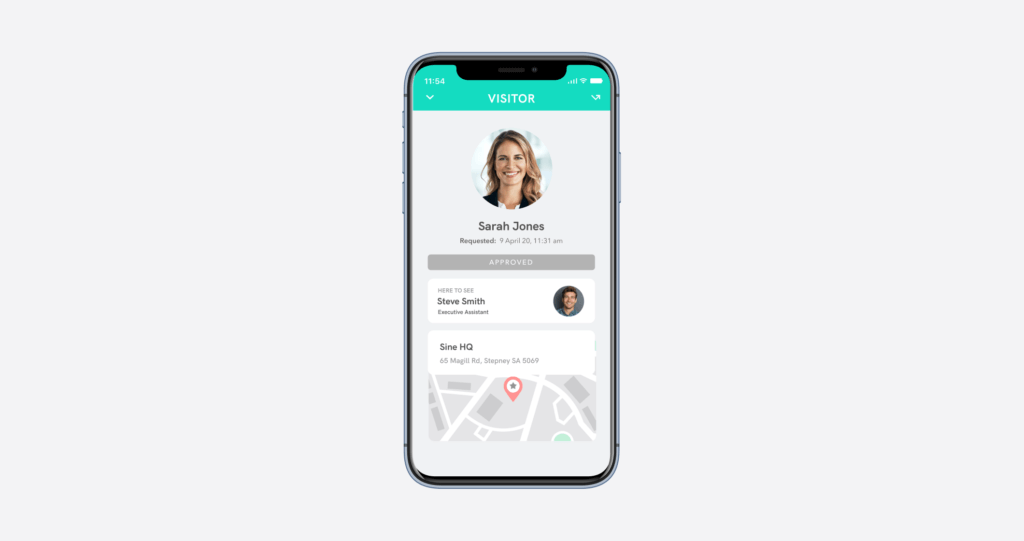 Visitor types can also be set up, allowing you to direct your visitor to a customised form based on the information you require before granting them entry. This can streamline the user process, and also provides you with the key details you need to make an informed and safe decision for access approval.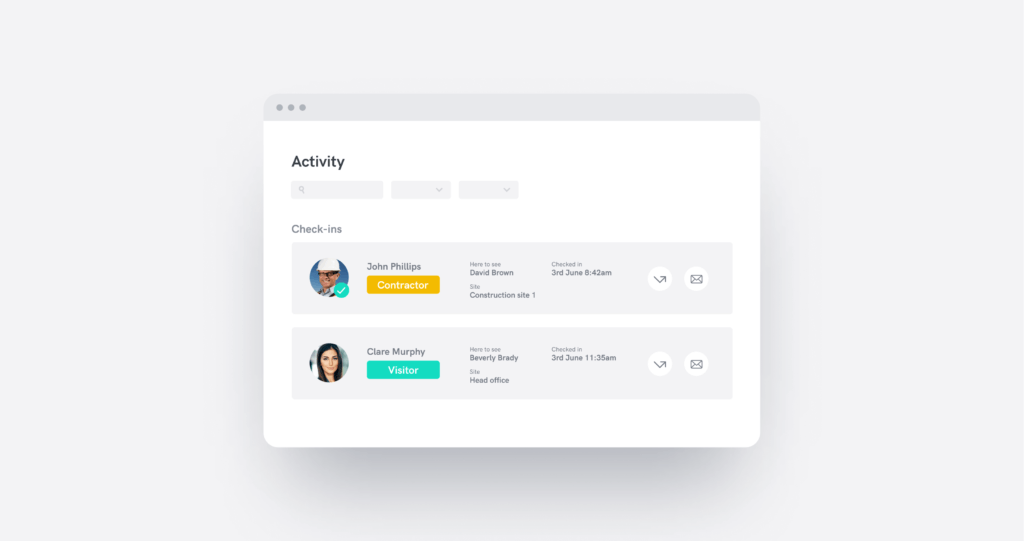 With the click of a button you can receive real time reports, gather information on who is on your site, receive details of special access requests, and utilise a vital two-way communication system. But that's not all! Here are some additional key features that Sine can offer remote hosts:
Receive notifications via email, SMS, or to the Sine mobile app when your visitor arrives.
Choose to accept or reject visitors or contractors, including viewing and approving permits or access requests.
Access QR code mobile check in, ideal for sites where an iPad presence is not suitable, where visitors and contractors can scan a QR marked sign placed at the facility.
Broadcast alerts to all personnel on site through the Sine messaging system and, in the case of an emergency, ensure that everyone on site is accounted for.
Book Sine demo today and see how the Sine Pro App can keep you grounded in managing your team, visitors and contractors, while providing you the view from above necessary for ensuring successful and safe project and site management.