Push contractor attendance data to Procore in real-time to save time and track productivity
Sine interacts with Procore by writing visitor and contractor information, gathered on check-in and check-out, into Visitor and Manpower Logs.
Manpower entries are created once a contractor checks in and provides responses to tagged questions on a check-in form. These questions ask how many contractors are with the person, and how long they expect to be on site. With this information, Procore can calculate the total amount of man-hours allocated to the company representative. This will also fill in the Manpower entry with the representative's name, visitor type, company name and the site name.
Visitor logs are created once a visitor at site checks out from Sine. This will use the visitor name, visitor type, company name, check-in and check-out time to create an entry within Procore's Visitor logs.

Sine check-in data > Procore
When a person checks into Sine, Sine will map to Procore based on the Sine visitor type to Procore. Site Diary entries include:
Man hours register
Visitor Log
Save time, track productivity, and stay on budget.
Powerful Configuration between Sine and Procore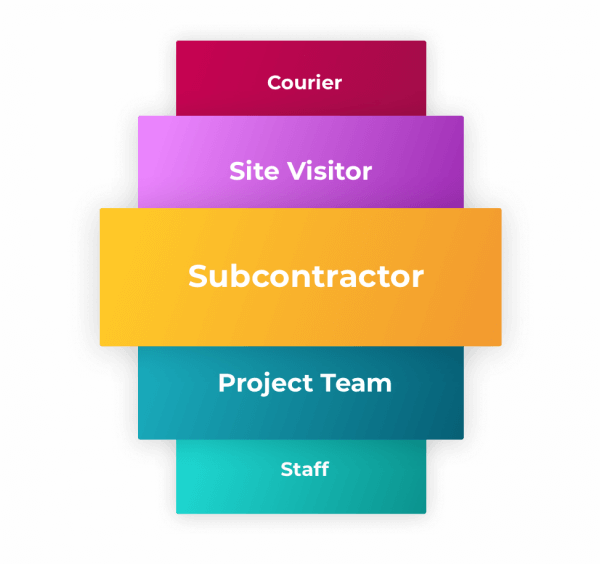 Map Subcontractors to ManPower in Procore
Capture the number of workers that is entered in the Sine Check In form to Manpower
Map the vendor to a desired trade contained in Procore
Configure the number of hours for the vendor
Map Site Visitors to the Visitor Log in Procore
Record the name of the visitor
Record the check-in time of the visit
Record the check-out time of the visit