A better solution to manage thousands of visitors and contractors
CEMEX is a global company with offices in 50 countries and has thousands of guests checking into their sites, per month.
With that kind of volume, they were having troubles effectively monitoring and recording all of their visitors and contractors. The time-consuming process of filling out paper books and sheets, while also trying to stay on top of the mounting piles of paper, was creating bottlenecks in their screening processes. So CEMEX sought out a visitor and contractor management solution to put in the proper processes.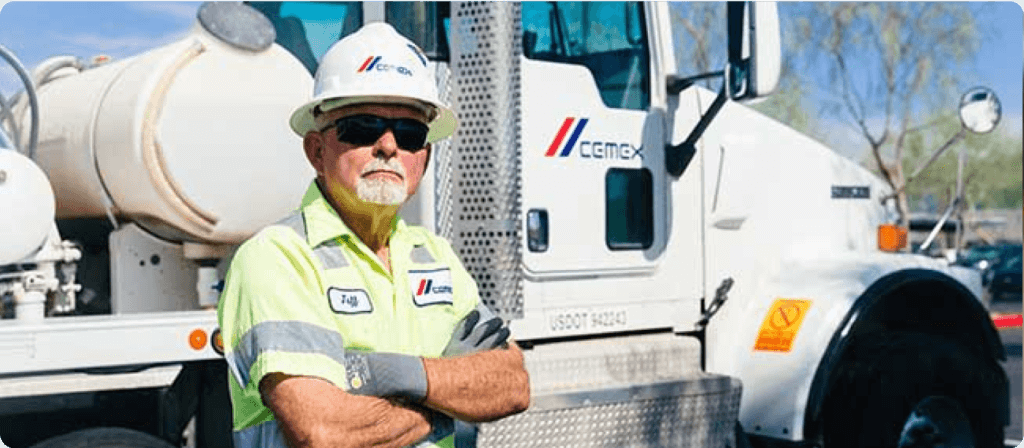 Simple pre-screening and different visitor types with Sine
CEMEX came to Sine looking for a more robust visitor management solution to sustain their ever-growing amount of check-ins.
Sine allowed them to effectively record and audit the number of visitors coming to their sites, daily, as well as succinctly categorizing the types of visitors - from project staff and contractors to deliveries and other guests.
Sine also helped CEMEX put in place curated check-in forms with pre-screening questions which allowed for a much faster, more efficient way to induct visitors.
Another important feature to CEMEX is the ability to alert all people on site of an emergency. Having so many sites and strict safety rules, CEMEX needed to be able to quickly respond if something unexpected happened. They are now able to do this with Sine's emergency notifications.

"The most important features for us is to know how many people we have on-site every day in case of an emergency we can contact each contractor, visitor or customer and let them know about any safety issue."
---
Improving check-in and protecting workplaces from COVID-19
Sine's visitor and contractor management solution has helped CEMEX streamline their rigorous compliance processes by pre-screening who's coming to site. Many locations require specific qualifications, education, training and working gear.
In recent events, CEMEX needed a quick and trustworthy solution to keeping their workplaces and people safe from COVID-19. Using Sine's check-in forms, CEMEX was able to put in place a contact tracing process by using check-in forms to collect critical information from every visitor, contractor and employee who enters their workplaces.
Sine helps CEMEX ensure the safety of visitors, contractors and employees alike.