Core Addon
Sine Lobbies

Provide a seamless tenant experience – introducing our Lobbies add-on for multi-tenant buildings.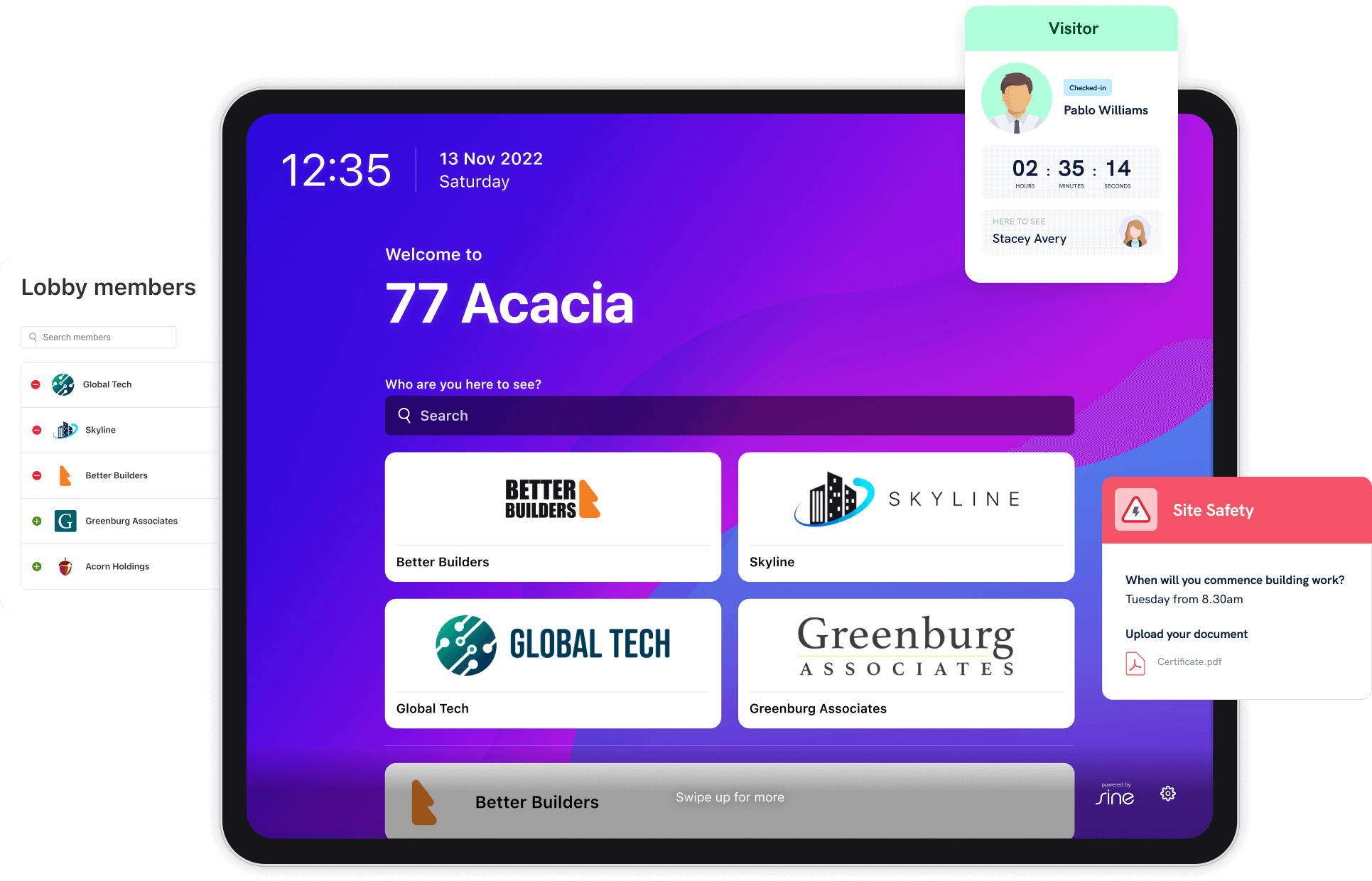 Streamline tenant activity reports, boost tenant location privacy, and optimize net operating income with Sine Lobbies.
A tailored experience for every visitor
Empower tenants to manage their own teams and tailor their solution to their own needs—all in one streamlined experience so visitors can check in to any tenant from any kiosks.
Data privacy where it matters​
Give tenants control of their own data, so they can ensure their private data stays private, with flexible configuration options for your teams and sites.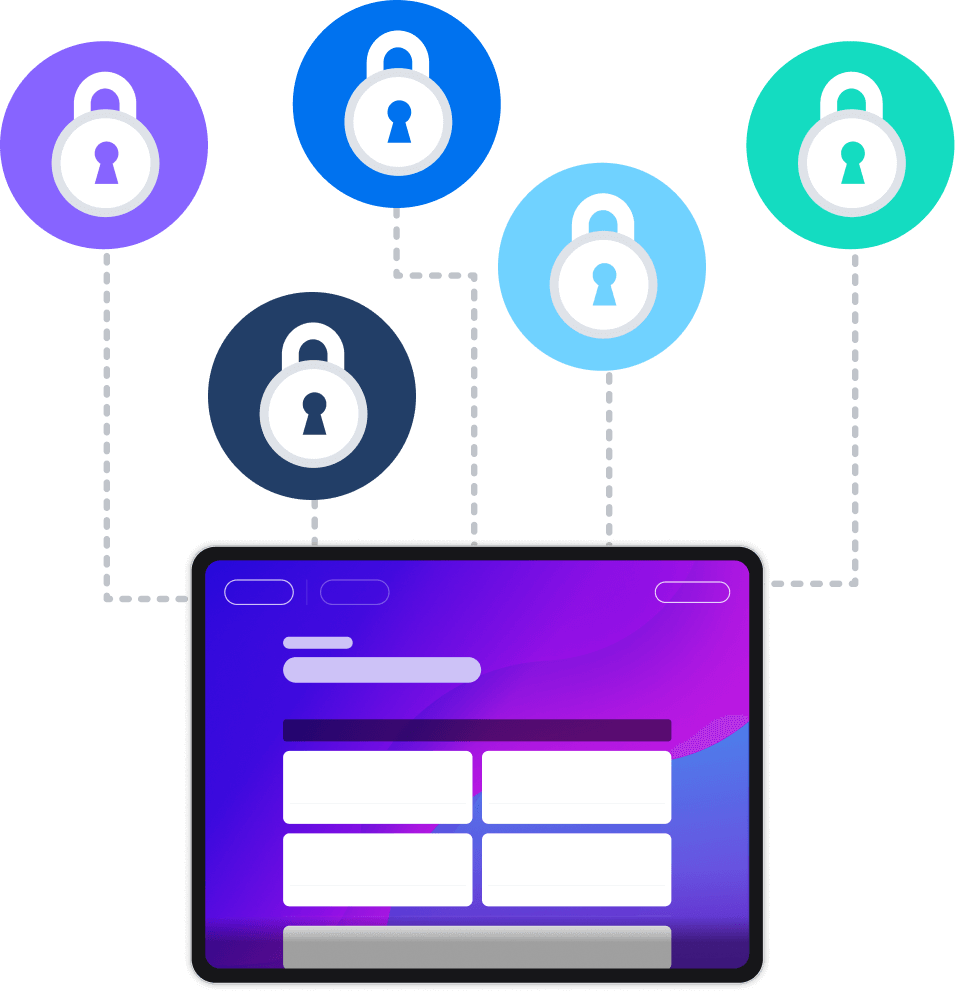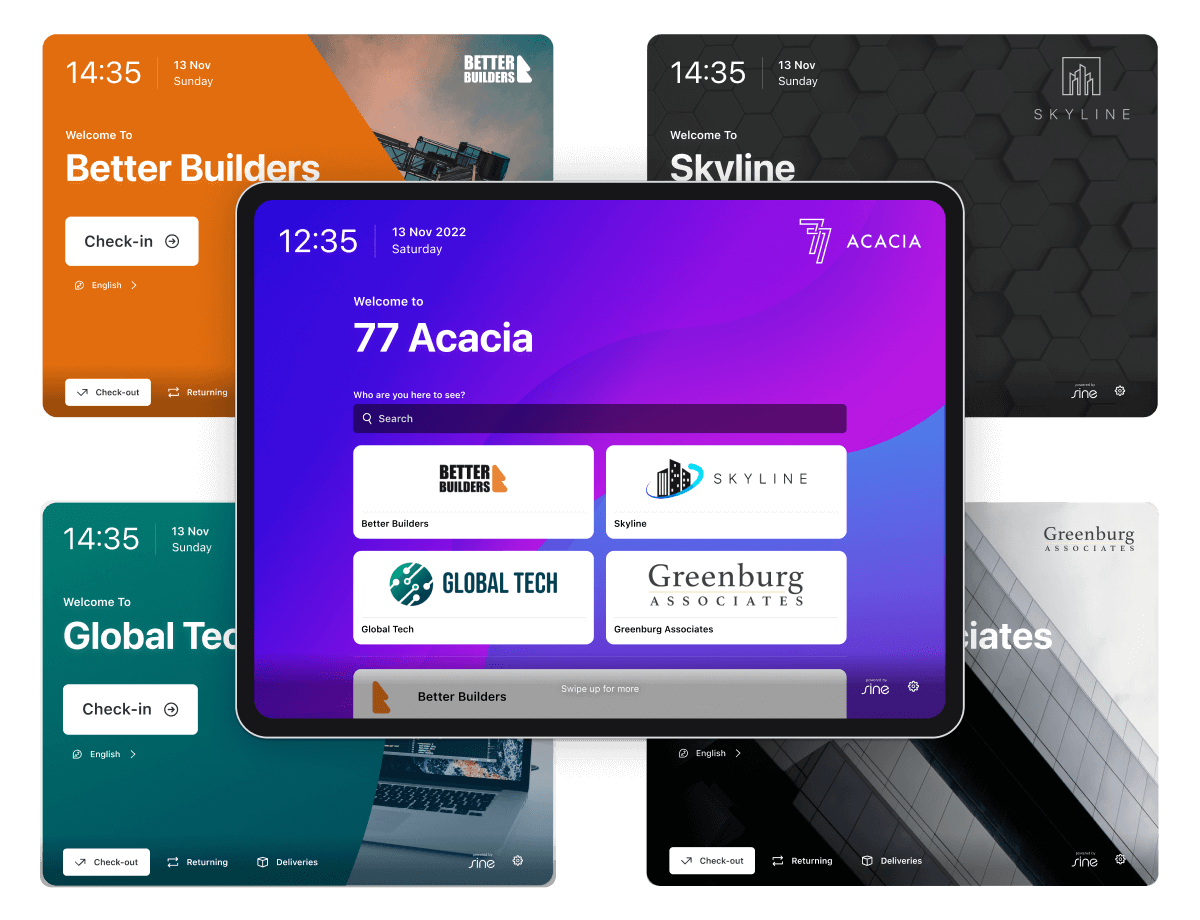 Simplified hardware solution
Get the ideal number of kiosks for your facility, not just one for every tenant.​
Provide a premium tenant experience today
No matter the size of your building with the Sine Core + Lobbies package you can create customized people flows for all your tenants.
Already a Sine customer?
Not a Sine customer?
Request a Sine demo