Building automation is trending in the smart building space. And so too as it rises, does the popularity of the Internet of Things (IoT). In particular, as things have changed over the past year. In partnership, these technologies are helping to change the course of smart building
The scope and capabilities of smart buildings continue to seek expansion. Making it essential that they are equipped to harness the IoT. This is the key in empowering them to connect to the internet and be controlled from anywhere. IoT opens the doors to new opportunities for smart buildings and how we are able to function and communicate.
Not sure what that means or how it works? Let's explore!
What is the internet of things?
A good place to start is with a clear understanding of what the Internet of Things is. The term refers to all of the physical devices in our world that are connected to the internet. These billions of devices connect to the internet and are able to collect and share data because of it.
We now have the ability to take just about anything from a cell phone to a building and make them a part of the IoT. Sensors can be added to physical items which makes them "smart" and enables us to merge the physical and digital worlds.
The IoT is especially useful in commercial operations and businesses as it allows managers to work more accurately and efficiently.
Applications of IoT for smart buildings and automation
So, what do some of the applications of the IoT for smart buildings specifically look like? We've broken it down to help you get a feel for the possibilities.
Predictive maintenance
It's common to see a maintenance workflow where something breaks and then the reactive steps are taken to fix it. Rather than waiting for something to go wrong, the IoT for smart buildings allows you to be more proactive.
Maintenance challenges happen to be one of the biggest hindrances to productivity as they are almost always guaranteed to be unexpected and can lead to a disruption in work. Instead of waiting for something to go wrong and dealing with maintenance challenges, the Internet of Things and building automation allow you to use predictive maintenance to get ahead of potential disruptions.
Predictive maintenance can monitor data and bring it all together to provide you with insights on your systems across the facility. You can monitor them for anomalies and save yourself a lot of time in getting to fixes before they become a problem.
People flow management
One of the most incredible things about the IoT is that it brings elements of people flow systems and processes together. Whether it be visitor management or physical access controls including things like lifts, doors, and turnstiles, you gain access to management and provisioning all in one place.
This means seamless people flow throughout the facility while also providing you with full transparency on what's happening within the walls of the building. Tending to security and management is made a lot easier.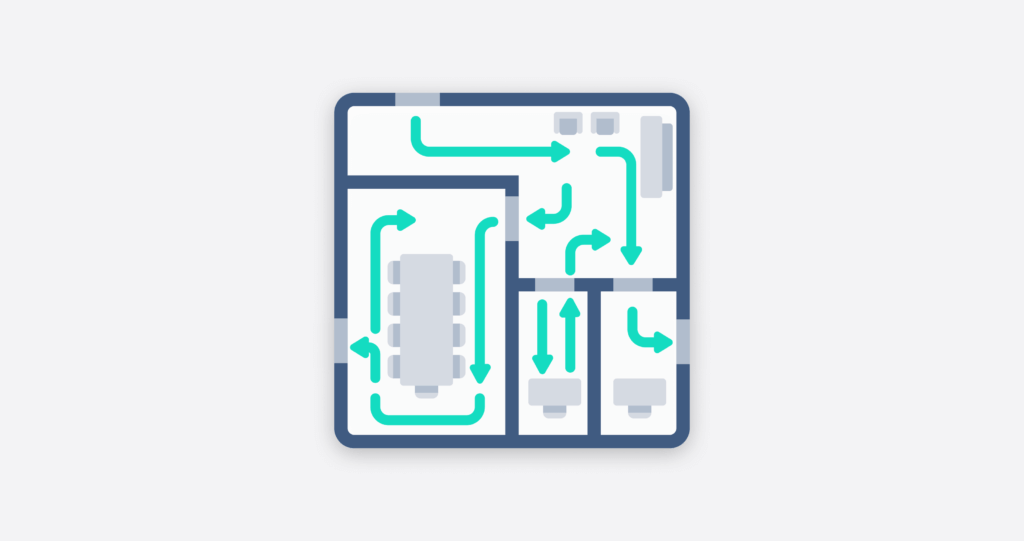 Asset performance management
The IoT is essential in helping you to establish communication between a group of assets. You can unify your data sources and then analyze the unified data sets through performance digital twins and machine learning analytics models.
When used for building automation The Internet of Things can also help to detect impending issues, inefficient energy usage, and improvement opportunities so you can see what areas you could be benefitting from. It's also possible to obtain recommendations on corrective actions along with a detailed source of the analytics driving those recommendations.
It's as if the possibilities are endless when it comes to understanding your facility's performance!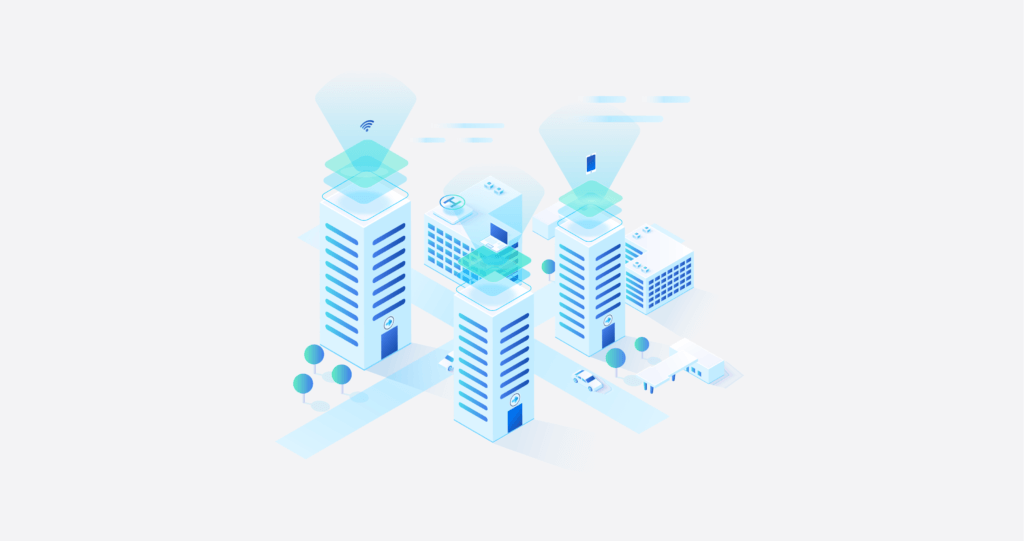 Supporting technologies
Building automation extends far beyond just IoT in terms of capabilities. It takes a variety of systems and processes to make sense of the data and drive practical, tangible benefits.
This includes artificial intelligence (AI) or the process by which machines and software are used to mimic human behaviours and intelligence. AI enables automation as the machine can make decisions on its own without any human intervention.
Another supporting technology is machine learning. This is a technique where AI is utilised to develop a knowledge base or skill. Further to this, there is also augmented reality technologies. This technology gives the user a view of a real-world environment that is supplemented by computer-generated sensory input. It's typically visual or auditory and can be used in buildings for things like wayfinding.
Explore the Internet of Things for yourself
If smart building integration and making your building one that's a part of the Internet of Things sounds like your next move, then you're definitely going to want to learn more about Sine!
Sine offers a seamless fit for smart buildings, with simple visitor, contractor and employee management. Manage sign-ins, communicate seamlessly, send out emergency notices when needed and much more. Sine is easy to integrate which means becoming a part of the "smart" world is easy to do.
If you would like to try out Sine for yourself, be sure to book a demo! You can check out all of the incredible features on offer and experience a new world in smart building management.