There's no denying that facilities management has forever changed because of COVID-19. The way that we complete everyday tasks and manage operations is no longer as straightforward as it once was.
While we should all certainly try to do our best to not take these changes negatively, it will be imperative to remain forward-looking.
Facilities management is one of the key areas we must diligently consider as we adapt and prepare for this future. In order to do this, strategies and measures must be introduced in terms of facilities management. This will help us to be successful in being prepared for what's to come and help to prevent the spread of COVID-19.
What is Facilities Management?
Anything that has to do with effectively running a public or private organisation falls under the umbrella of facilities management.
Facilities managers are responsible for ensuring that any activities that directly affect the operational and strategic management of their designated organisation are properly taken care of. This could include strategic operational planning, ongoing physical maintenance or environmental performance issues.
Their efforts contribute to the overall objectives of the business they are a part of. This means ensuring the health, wellbeing and productivity of the business's employees and anyone who enters through the doors of the business.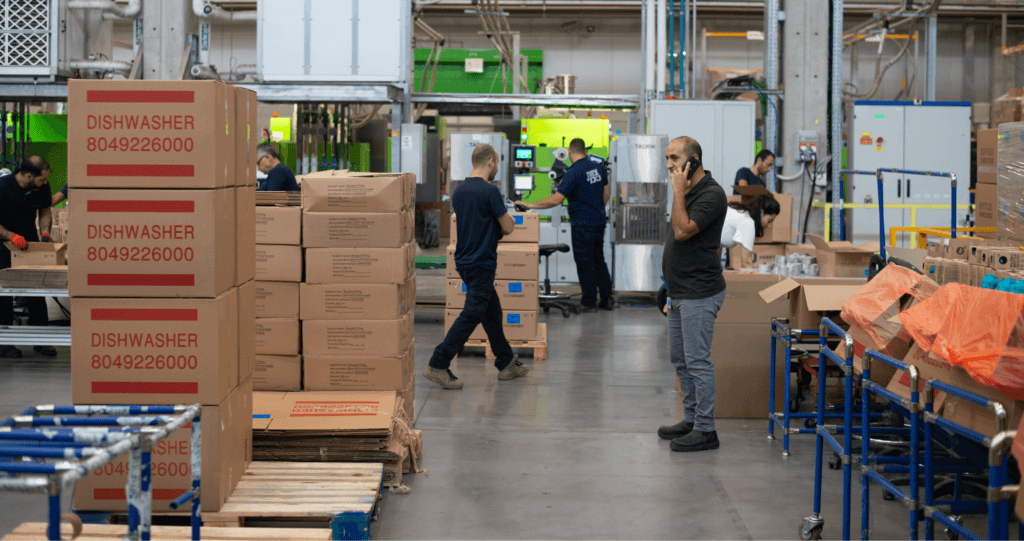 Changes to Facilities Management as a Result of COVID-19
As the requirements for facilities and office environments have changed, the role of facilities managers also must change. This makes the adaptation of their skill sets, and willingness to implement new strategies and measures to help prevent the spread incredibly important.
Let's look at facilities management and the current situation.
Regulation Changes
While the unpredictability of the current situation means that all things are subject to change, it is evident that exposure to COVID-19 is possible – especially as restrictions are lifted. Special strategies should be created in order to have effective response plans in place. For example, strategies for situations such as removing infected individuals or long-term risk mitigation.
A visitor management system can help keep the virus from entering into facilities in the first place. The ability to monitor those who come into the building for symptoms is one of the most important regulation changes as it can make all the difference in others getting infected and COVID being further spread.
Cleaning and disinfecting practices need to be put in place along with firm expectations on personal hygiene for both visitors and employees. There are also recommendations from the World Health Organization to increase the mix of outside air into your facility to help lessen risk.
Facilities Management to Help Prevent the Spread
In response to regulation changes, it is up to facilities managers to take action in safely reopening businesses.
Up to now, facilities managers have taken on a leading role in many organisations to support the prevention and reduction of the spread of COVID-19. This is largely due to the fact that while government recommendations and guidelines have been provided, the spread cannot actually be prevented without the businesses themselves determining safe practices. Each business is different and its unique operations will require individualized programs.
We now rely heavily on the actions taken, and the practices put in place by facilities managers in order to keep us safe. The ongoing oversight of these strategies being continually practised is also essential in having a successful and healthy outcome for all.
Strategies and Measures to Introduce Going Forward
It's clear that the success of facilities reopening is going to rely on facilities management. So, what strategies and measures should be introduced moving forward?
Proper Skills and Training: Evolution is happening, which means that technology must be embraced and trained for. Facilities managers should have a wide skill set and be capable of seeking relevant advice when dealing with the unknown.
Scenario Planning: Facilities management requires imagining what could happen in order to be best prepared for all scenarios in the future.
Supply Chain Integration: Reducing costs can be accomplished with outsourced partnerships and investment in cost-saving technologies.
Property Ownership: Strategic planning may be best left with the property owner in order to allow facilities management to take care of technology adaptation and data management.
Regulatory Compliance: A renewed focus must be put on compliance as building issues can cause systemic problems that influence the health and safety of businesses.
Upgrade and Adapt Your Facilities Management Strategy
Looking for help with implementing a safer and more robust work environment to keep employees and visitors safe? Sine offers technological solutions that can help you to develop the perfect strategy for your unique business. We are always working to help you adapt for a better future.
Book a demo today to see how Sine can transform your facilities management for the future!