The challenge
The Department of Health and Human Services Victorian Government (DHHS) issued guidelines in response to COVID-19 that stated anyone attending a hospital, who was not a patient, was considered a visitor and was required to sign-in and out. In the beginnings of COVID-19, The Royal Children's Hospital Melbourne (RCH) was still receiving 1,500 visitors per day, which climbed to more than 20,000 per week by October. With a rapidly increasing visitor count and the need to comply with COVID-19 regulations, they needed a robust, COVID-safe electronic visitor management system.
---
The solution
The Royal Children's Hospital Melbourne implemented the Sine platform along with All-in-One Kiosks to offer both an on-site check-in system, but also allow for Staff to automatically check-in via the Sine Pro mobile app.
Using Sine, RCH is also able to screen and prescreen all visitors, staff and other visitor types to capture critical COVID-19 information and tailor the check in experiences depending on the person's visitor type. While also being able to quickly identify visitor types, and keep accurate records of the hospital's activity.
"The Sine Platform offered the best solution, it had the iPad for visitors who do not have a smart phone & it also offered the smart phone app to use for those visitors who were worried about spreading the virus."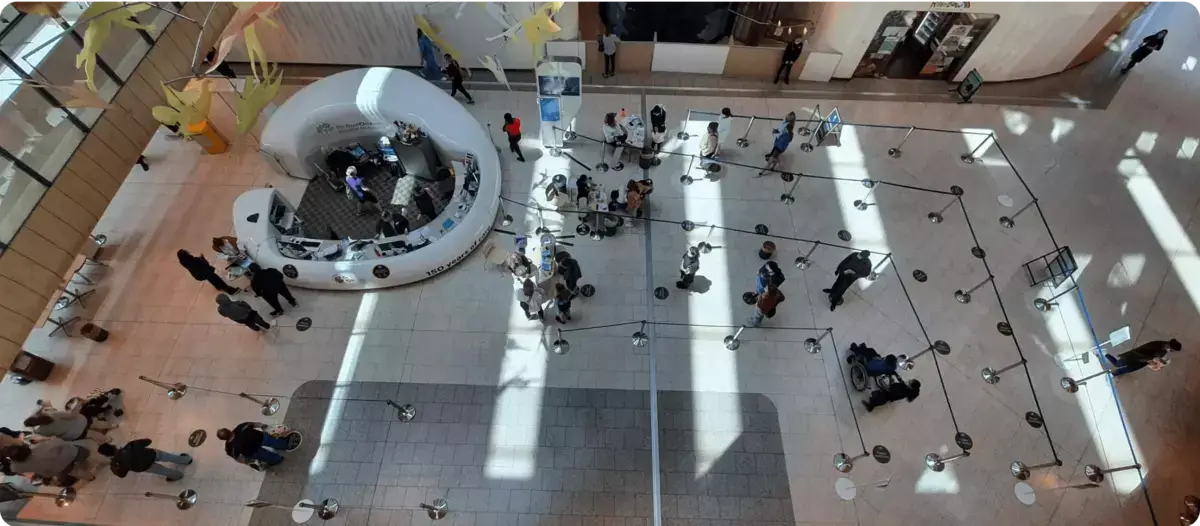 The results
With the implementation of Sine, RCH can now efficiently identify all of their different visitor types and capture the correct information to suit. RCH uses the Sine Pro mobile app to check-in 11,000 staff members a week while enabling all other visitor types to contactlessly check-in using QR codes.
As a result of Sine, the RCH can now easily stay compliant with the changing COVID-19 legislations and DHHS guidelines.
"We now run all of our staff screening through the Sine Pro mobile app, which has different questions to other visitor types — the beauty of Sine Pro is that depending on the visitor types you can list different questions, print or not print stickers — the possibilities are endless."
---
Another key feature to RCH has been the ability to instantly print ID badges. Now, after every check-in, a badge is printed identifying who the person is and clearly shows ward staff and security that they have checked in, passed the COVID-screen and can be in the hospital.
"After check-in a badge is printed which shows where a person is going, the time they signed in, where they signed in & your first name. The visitor then sticks this on their shirt to clearly identify themselves to security or ward staff."