Imagine a workplace that was both seamless and efficient from the very moment you walked through its doors. Every employee and visitor who entered throughout the day knew exactly where they needed to go, what they needed to do, and how they should do it. If this concept sounds a bit too good to be true, then you probably aren't aware of automated reception systems.
This simple technology is sweeping past manual processes as a front-runner for reception duties, and there are a lot of good reasons for it!
What is an automated reception system?
Let's start with the basics before we dive into a bit more detail around visitor management solutions.
An automated reception system is made up of an incredible combination of digital tools (such as iPad sign-in apps) and visitor management software. It helps businesses to come across as forward-thinking and to avoid the complications that go along with manual delivery management.
Automated reception system benefits
So, what are some further details around the benefits of implementing an automated reception system? Why might you consider using one for your unique business?
Avoid hardware costs
Taking things digital means that users can check in using their very own mobile devices. This eliminates any need for extra hardware costs that are often required to get started.
Quick mobile roll-out
Instead of investing a ton of time and energy in getting set up, visitor management keeps things simple. The mobile roll-out process is as quick and simple as setting up an account, creating a site and check-in forms, then inviting your users.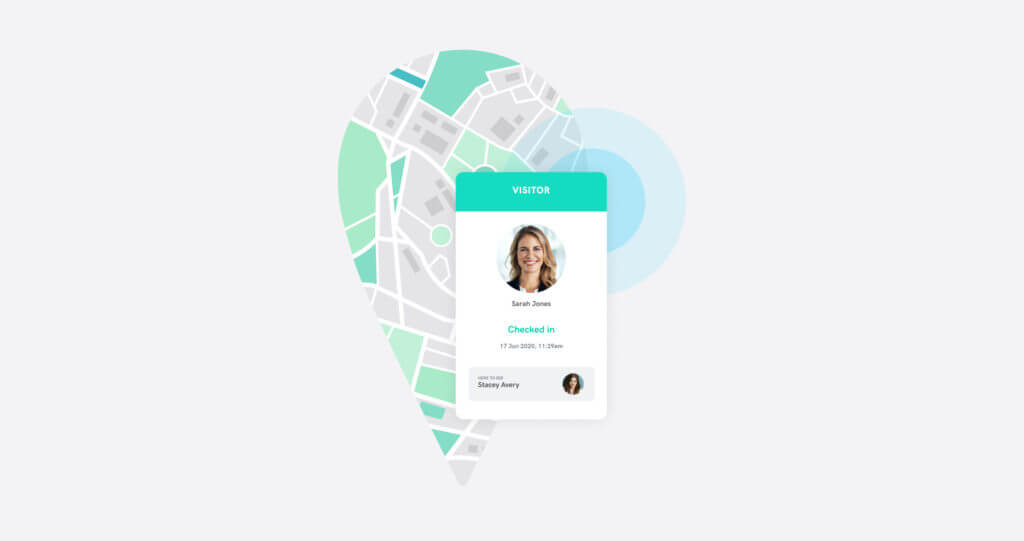 Simple site location management
If you need to manage multiple people in multiple locations, a visitor management system is sure to have your back. You can monitor and manage compliance across your contractors, visitors, and employees.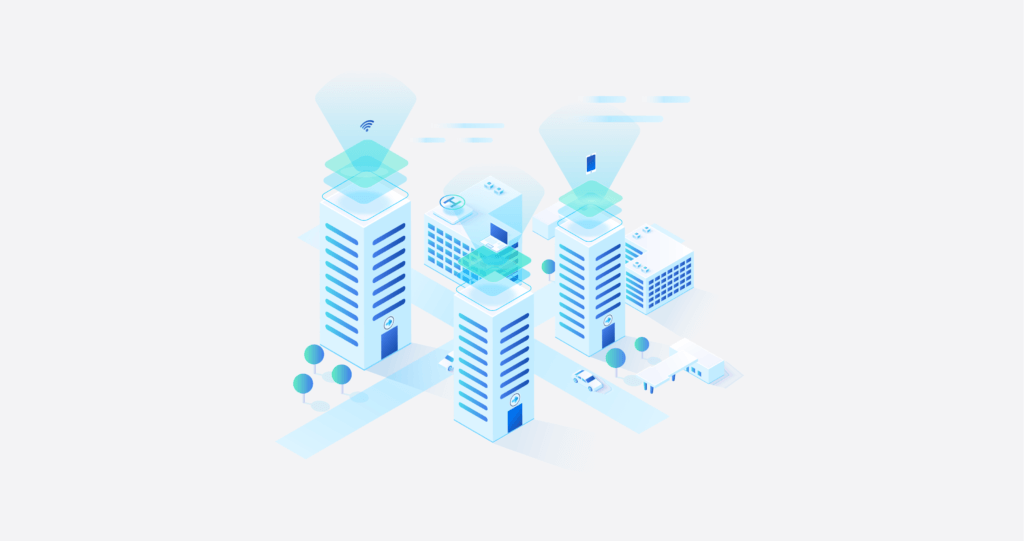 Avoid contact and queues
Instead of your visitors lining up and creating crowds while they wait to check-in with a receptionist, automated reception systems keep things flowing. Users can check-in through your mobile system by choosing a site nearby, scanning a QR code, or automatic geofence check-in.
Easy communication
Forget any lack of communication – using a visitor management system means you get to experience all of the incredible communication features that come with it. Systems like Sine allow you to access a direct communication channel with everyone who is checking in at your site.
Automating reception tasks
Curious to know what tasks an automated system can handle? Here are some of our favorites!
Visitor sign-in
Pre-registration (before arriving on site)
Compliance management
Badge printing
Form and legal document signing
Secure WiFi credentials
Photo collection
Host notifications when visitors arrive on site
What are the associated costs with automated reception?
Of course, having an automated reception system sounds great, but the question most people have is: "What's it going to cost me?"
This is a very fair question considering many businesses are already spending far more than they would like to on the manual systems they have in place. Who wants to spend even more?
The answer to this question, however, might give you a new perspective.
The costs associated with a manual paper-based reception system can be quite high. They include everything from waste and sustainability to productivity and monetary costs. All of these little costs come together to give you a much bigger bill than you would probably like at the end of the day.
A visitor management solution works to avoid the extra costs that go along with manual systems because they are automated. Nothing gets missed, no time is lost, and most importantly, visitors and employees stay happy.
Visitor management software is also easy to install on your device, which means you can avoid any of the hefty costs that go along with complicated solutions. And since users use their own devices, all you'll be paying for is the monthly cost of the software platform.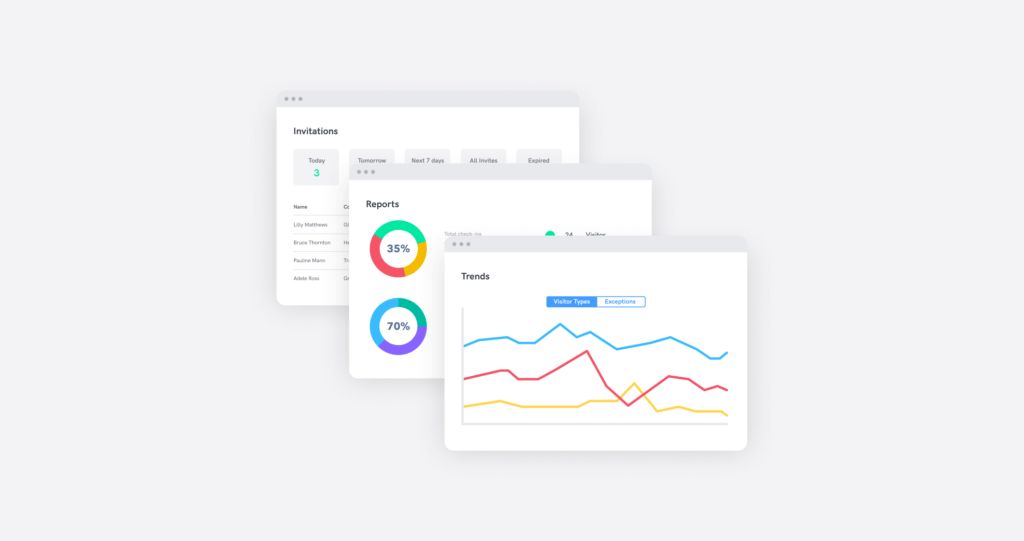 Automated reception with Sine
It's evident that automating reception tasks comes with a lot of perks and benefits. Whether it's pre-registration or badge printing, there are plenty of ways to automate your processes and keep things as efficient as possible.
Sine is a visitor management system that provides the perfect solution for your business's automated reception system. Book a demo with our team today.