During the COVID-19 outbreak, many businesses have adapted to a remote workforce, enabling employees to remain in the safety of their homes to help flatten the curve. While that is manageable for people who perform most of their job on devices, there's a large percentage of the workforce that don't.
Those that work in construction, commercial real estate, and healthcare, just to name a few, are still required to operate in public places to perform their duties. This means that businesses within these industries are needing to introduce proper COVID-19 processes and procedures to instill confidence within their workplaces for employees that can't work from home.
We got in contact with one of our clients, CEMEX, to find out how they are using Sine to ensure that their workforce remains safe and healthy during the outbreak.
CEMEX is a publicly listed, global building materials company that provides high-quality products and reliable service to customers and communities in more than 50 US states and has operations in Europe, Africa, the Middle East, and Asia. Which puts the importance of health and safety, and abiding by global and state COVID-19 legislations very important.
Let's take a look at how they're doing just that with Sine.
A central location to manage thousands of visitors and contractors
CEMEX is a global company with offices in 50 countries and has thousands of guests checking into their sites, per month.
With that volume of check-ins, it was difficult to screen all of those who walk into their workplaces, which in turn meant that before COVID-19, they were having difficulties screening everyone with the immense time and resources that were needed to account for all the paperwork.
It was becoming obvious to CEMEX that they needed a more central location to store and manage their check-in data, which could also provide them with a simple way to view activity across all of their locations.
Once Sine was implemented, CEMEX was able to easily track these key data points using the site analytics tools. Additionally, they were able to quickly respond to the emerging outbreak by utilizing the same tool and implementing site check-in forms. Which serves as an efficient way to prescreen all visitors with COVID-19 questionnaires.
Our priority is safety first and this application helps us succeed towards our zero for life goal.
More on how we helped CEMEX with prescreening in the next section.
Simple pre-screening and different visitor types with Sine
To achieve a strong level of safety for receptionists, visitors, and all those within the workplace, businesses need to turn to digital solutions that allow for contactless check-ins and offer adequate pre-screening options.
With Sine, businesses can take a 360-degree approach to COVID-19 protection by implementing contactless check-in solutions with QR codes, enforce mandatory COVID-19 questionnaires, and manage capacity limits and site movements.
When a company needs to check-in thousands of visitors, manually screening them all is an almost impossible task. That gets even harder when trying to maintain a 1.5-meter distance and reduce the number of surfaces touched.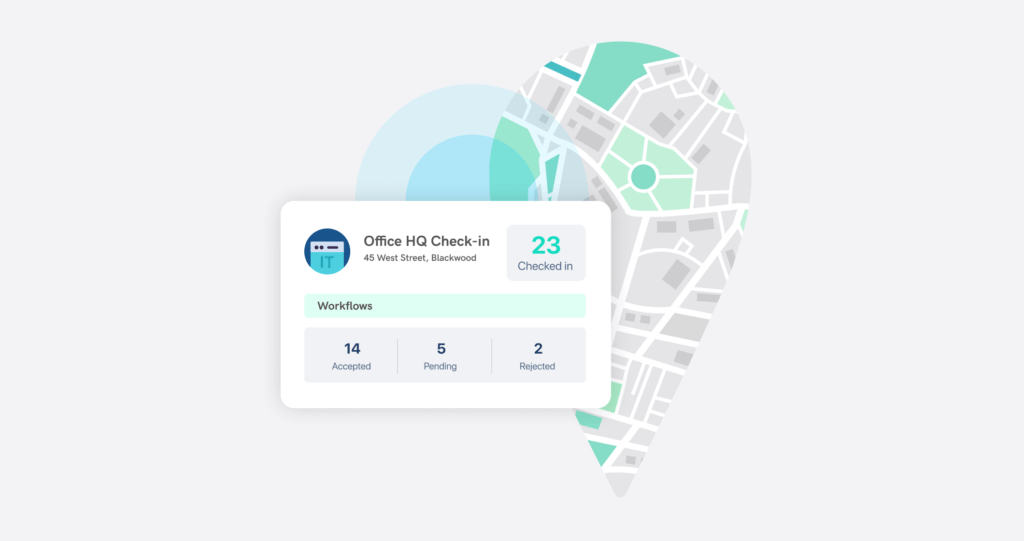 Sine allowed CEMEX to effectively record and audit the number of visitors coming to their sites, daily, as well as succinctly categorizing the types of visitors – from project staff and contractors to deliveries and other guests.
Sine's visitor and contractor management solution has helped CEMEX streamline its rigorous compliance processes by pre-screening who's coming to site. Many locations require specific qualifications, education, training, and working gear.
In recent events, CEMEX needed a quick and trustworthy solution to keeping their workplaces and people safe from COVID-19. Using Sine's check-in forms, CEMEX was able to put in place a contact tracing process by using check-in forms to collect critical information from every visitor, contractor, and employee who enters their workplaces.
The most important features for us is to know how many people we have on-site every day in case of an emergency we can contact each contractor, visitor or customer and let them know about any safety issue.
Get COVID-Safe with Sine Safe
If you're a company looking to protect your workforce as they return to work or if your business falls under the category of not being able to operate from home, you can get COVID-safe like CEMEX using Sine Safe.
With Sine Safe you will be able to:
Prescreen before arrival – Protect your workplace with pre-screening of all arrivals including staff, visitors, and contractors, before they step on site.
Contactlessly check-in visitors – Maintain social distancing with a range of touchless sign-in options, including Fast Track QR and geofencing.
Contact trace – Quickly contact trace suspected cases with full visibility and automatic logging of all movements through your site.
Manage site capacities – Aid social distancing and compliance with guidelines, using capacity monitoring from the Sine Dashboard.