Sustainable investing strategies help companies calculate the environmental, social, and governance (ESG) factors of their business. Honeywell's 2021 Building Trends report on "Rethinking Data Centers as Resilient, Sustainable Facilities" found that thinking about ESG initiatives has gone from a luxury to a strategic need for many companies and their facilities managers.
Below, we'll look at how utilizing facilities management infrastructure – including workplace management systems – can help facilities managers with their ESG strategy to hit their sustainability goals, whether by tracking sustainability metrics or simply saving energy.
Facilities management meets sustainability
Most companies have sustainability goals. Sometimes they're a response to corporate responsibility promises in light of new governmental compliance regulations. But more often than not, organizations see the wisdom of saving planetary resources as well as money. If we think about the tremendous energy costs of running a facility, especially in light of new electronic data collection, we can easily see how greener methods mean better business.
Most have been collecting data for decades on how their facilities impact the environment and society at large. But data collection is a far cry from implementing change. That's why Honeywell's 2021 Building Trends report on data centers is so enlightening. These facilities, in particular, have heavy energy needs, especially if they use disparate technologies to track functions. Honeywell's survey of facilities managers across the globe found that 38% prioritized automation, efficiency, or sustainability in the near term.
Remote management technology is a significant part of this, and new "smart" building technology has been hailed as an efficient way to measure success towards "going green." Over a third of facilities managers (34%) said improving energy efficiency was a priority over the next 18 months, with 54% acknowledging the ability of new facilities management tools to reduce building energy use.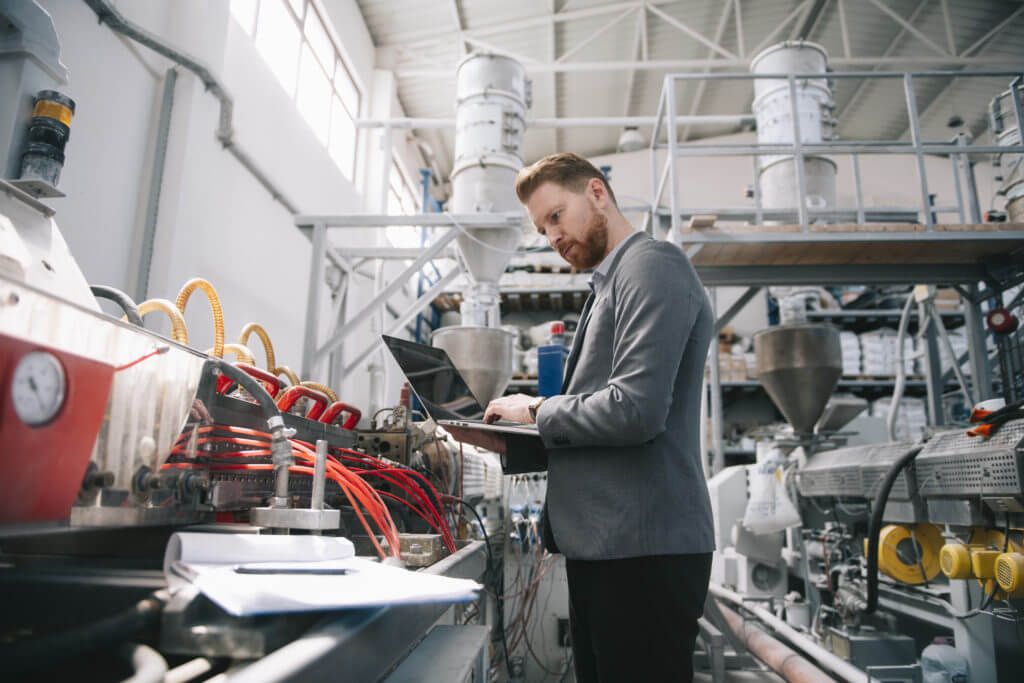 ESG goals and corporate responsibility
With greater corporate investments comes greater regulatory scrutiny. A company's bottom line isn't the only information capital investors and advisory boards are interested in anymore. Shifting social concerns have brought ESG issues to the forefront.
The KPMG Board Leadership Center created a framework for executive boards looking at ESG initiatives. These include climate change impacts, water and waste management, the use of scarce natural resources, supply chain management, worker safety, talent management and workplace diversity at every level, labor practices, health, human rights, political contributions, executive compensation, and board composition and renewal.
The COVID-19 pandemic has created even greater challenges in addressing nearly all of these issues. Disparate data collection systems have also siloed this data and made it harder to process as a whole to glean holistic, actionable insights. That's one of the reasons that facilities management infrastructure is vital for companies developing ESG strategies and trying to hit their sustainability goals.
Tracking data for ESG decision-making
How do we know the extent to which a company's operations impact society and the environment? It's hard to do well, but we know that the inability to track this data leads to poorer outcomes.
In the Honeywell survey, when asked which aspects of a "smart" building are most critical, 58% of facilities managers said it was the ability to manage all building systems through a single platform with unified data and insights.
According to Harvard Business Review, a third of all professionally managed assets (around $30 trillion worth) are subject to ESG criteria. But data gathering is only the first step. This information needs to be managed and processed in a way that leads to actionable insights in order to be useful.
The importance of implementing an ESG strategy
Just as data isn't helpful if it doesn't create actionable insights, those insights don't do much good if they aren't implemented. Companies can't stop at formulating a strategy and making promises.
While ESG initiatives attract a lot of investment, research shows that even when investors signed onto the United Nations Principles for Responsible Investment, it did little to improve the social and environmental performance of their investments. If ESG initiatives attract capital but not action, it's likely to erode public trust in these initiatives overall.
But when ESG initiatives are genuine, companies can improve everything from energy costs, asset life expectancy, compliance with emission standards, and even enhanced guest experiences on site.
Formulating an actionable ESG initiative
Facilities managers will bear the brunt of responsibility for tracking and implementing ESG initiatives that have to do with everyday processes. To do this, the data they work from must be accurate and timely and provide fundamental insights into potential problems.
To gather this data, facilities managers have embraced IoT sensors that measure people and assets, often retrofitting their current buildings to accommodate them. Just as important is the software that aggregates data and helps managers visualize it, often via AI and machine learning capabilities that allow for forecasting and other sophisticated analytics.
Since no one knows facilities better than the people who manage them, there will always be a human element involved in contextualizing this data.
Measuring effectiveness with dashboards and KPIs
Many facilities management tools leverage dashboarding to help managers visualize data and organize it according to their key performance indicators (KPIs). Visualization is a powerful tool that allows managers to explain how resources are being used, by whom, and how different units are progressing with different sustainability goals.
When employers are clear about KPIs and how they will be measured and rewarded, this transparency helps everyone in the employment chain consider their own role in ESG initiatives. That's why it's critical to have a reliable facilities management infrastructure that can collect relevant data and help analyze it.
Looking ahead
Tools such as people sensors, HVAC monitors, and visitor management systems can all track the use of facilitates and help build data-driven, proactive plans for better building usage. As a result, companies can stay on top of new public health initiatives, sustainability measures, and save money and energy on maintenance and non-compliance.
Tools like Sine's dynamic, live web dashboard help provide the data facilities managers need for enhancing guest experiences, decreasing energy costs, protecting assets, increasing compliance, and improving and overall life expectancy of their assets.