As states across Australia race to contain the latest outbreaks of the COVID-19 Delta strain, the emphasis has once again been placed on QR code contact tracing systems.
For organisations utilising visitor and contractor management systems, however, this can create a check-in challenge. The Government contact tracing systems do not offer API integrations with third-party check-in platforms, but also do not provide organisations with visibility of the check-in data at their own sites.
The data, security and compliance benefits of visitor and contractor management systems are business-critical for many operations. So it is not practical for organisations to abandon these systems and use only the government QR codes.
Fortunately, with Sine, it is simple to incorporate the government QR codes into your existing check-in forms. Here is how it's done!

Adding the QR code to your check-in flow
First, you will need to navigate to the site settings for the location you wish to update.
And once here, you will want to navigate to the check-in forms for your site.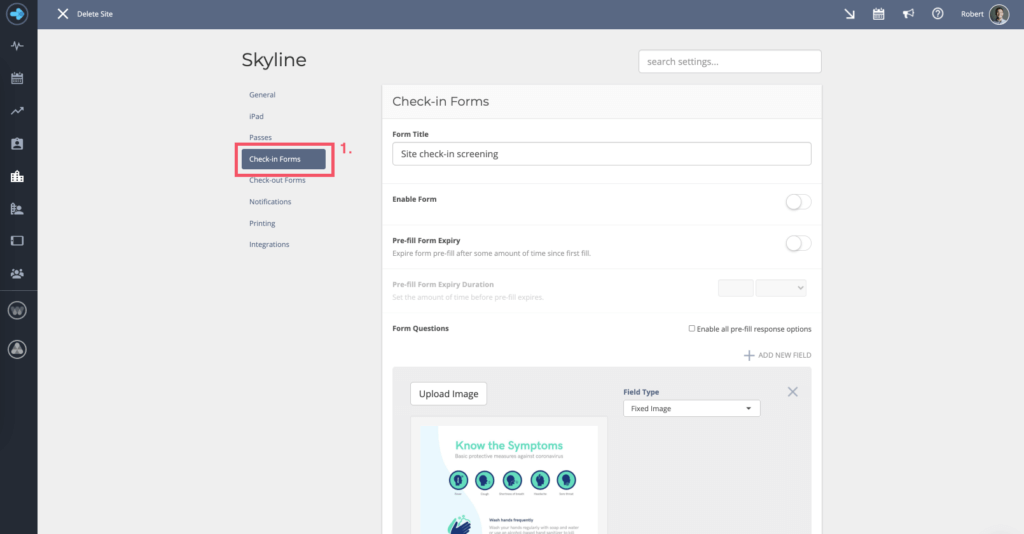 Within your check-in forms, you can add a new Fixed Text field. This is where you can include instructions for your visitors, such as "Please ensure you have checked in using the QR code below, before proceeding."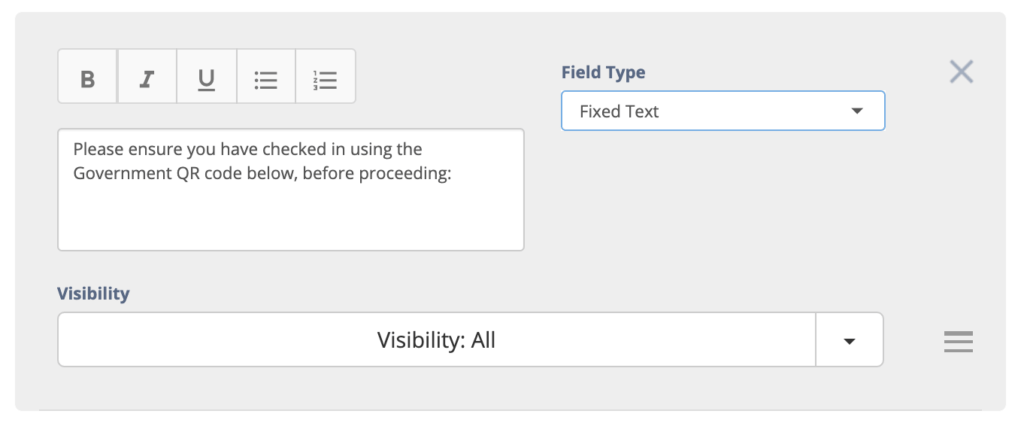 Next, it is as simple as creating a Fixed Image field, and uploading your site's government QR code poster.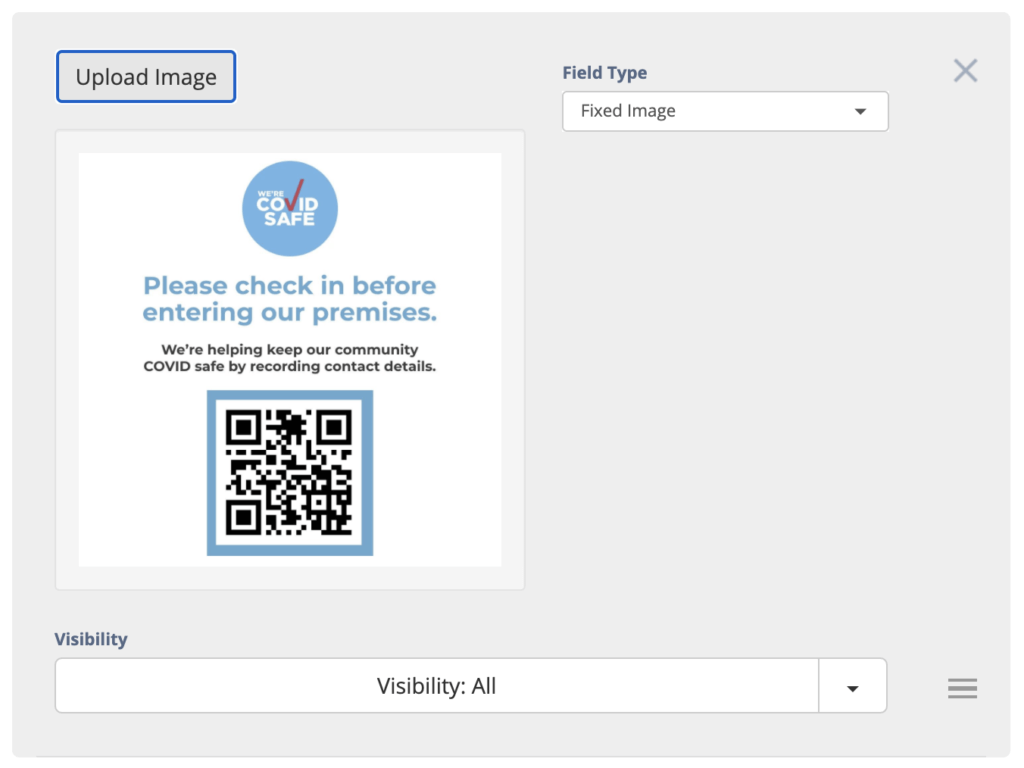 Once you have done this, ensure you have set Visibility of these fields in accordance with your local requirements. For example, you might only be required to check-in visitors to your site, or in other regions you have be required to check-in all staff, contractors and visitors.
After you have added created these fields, ensure you save your forms before exiting.
The check-in process for visitors
Now, with your QR codes added into your check-in forms, the check-in flow for your visitors, staff and contractors can be simple. They will be presented with your site's QR code and instructions for checking in, while they complete their usual check-in forms on an iPad kiosk. At which point, they can just pull out their mobile and complete the Government QR code check-in as they would at any other venue.
Looking to return to the workplace safely? Book a demo with our team today to see how Sine can help keep your workplace safer and healthier!