Sine attended PropTech Summit for the second year in a row to learn and share about the global trends of PropTech and what it means for the future of the commercial real estate.
Held in Sydney, PropTech Summit brings together real estate companies, agents, brokers, tech VCs and institutional investors within the PropTech ecosystem.
The objective is to create an annual forum where real estate decision-makers from across the value chain can connect with cutting-edge startups and technology companies to take their business to the next level and build the future of property. The theme this year was; Building PropTech through collaboration.
The theme focused on a couple of key ideas:
What's happening in the Proptech market globally and locally?
What actions do traditional real estate players need to take to survive and thrive?
What are the new business models and partnerships being created as a result of PropTech?
What are the implications of Proptech on the real estate job market?
What are the risks and advantages of collaboration?
Where will the growth and opportunities come from in the Australian market?
Throughout the 2 days, we heard about the internal process changes, internal adoption and the 'smart buildings' revolution in efficiency systems - such as visitor management, car parking space, facilities and utilities management software.
A hall full of commercial real estate delegates
After the booth was set up it was time to start connecting with people at the event. Over the 2 days, there was a constant stream of people showing interest so the Sine team was busy the whole time providing demos to those that wanted to know more.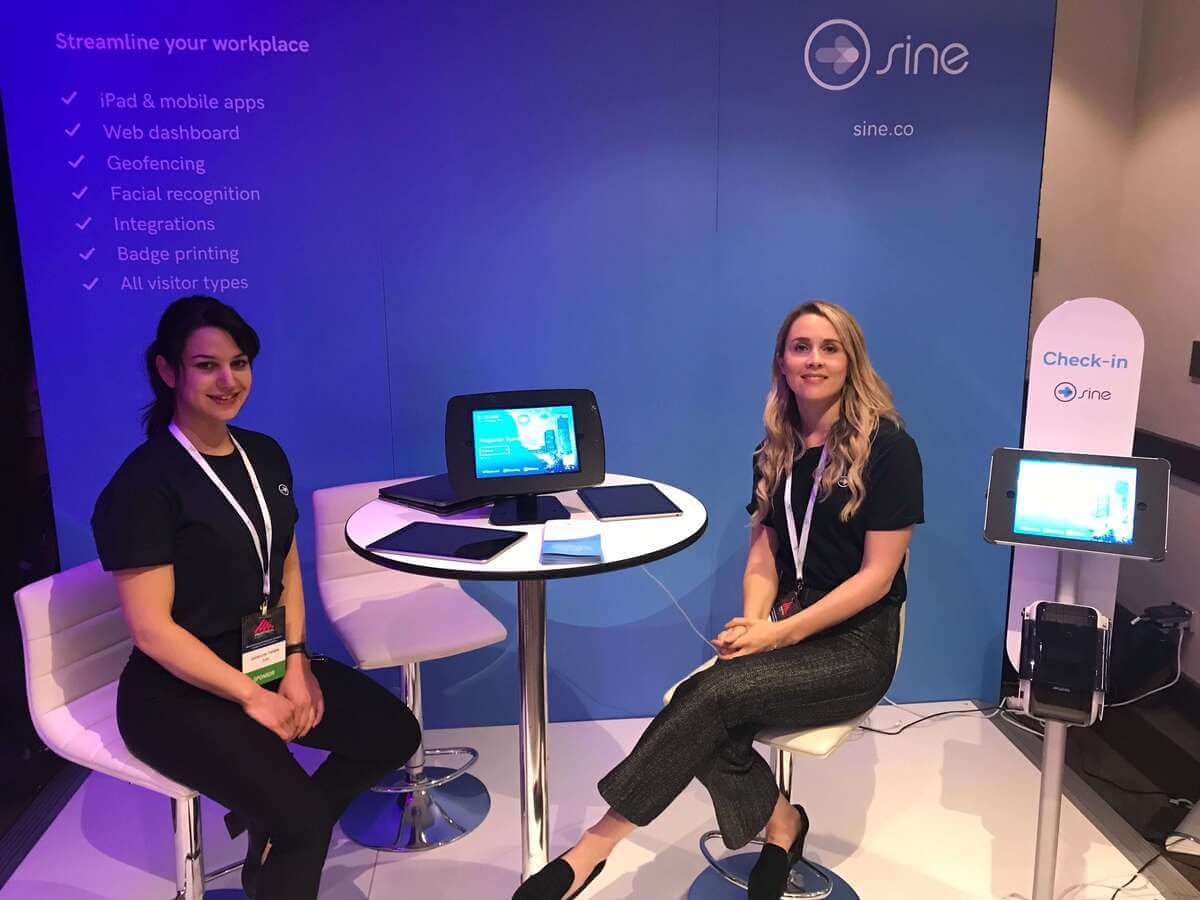 What matters where? PropTech trends in key global markets
Our CEO, Antony Ceravolo, had the opportunity to share his thoughts on the emerging markets in property and how PropTech has been shaping property of the future.
While Antony spoke about global trends as a whole, he focused on:
Emerging technologies that are being utilized by PropTech companies within their facilities
Existing technologies that are being repurposed for PropTech
The API economy and how it's transforming the way that real estate companies operate