When it comes to your workplace's reception area, it is imperative to make a great first impression. It acts as the face of your brand. A space that welcomes your visitors and clients. So it needs to have an immediate warm, welcoming, and wow factor.
The wrong impression can be impossible to fix. Therefore, it is crucial to uplift your workplace reception area with a design that reflects who you are as a business and ensures that your visitors see you in that light.
In this blog post, we have rounded up a list of seven reception area tips to make the most of your space by using features that deserve attention.
Layout and design of the reception area
One of the most notable things for visitors or potential employees as soon as they walk in is your reception area's layout. That's why it is crucial to create an engaging design for your reception space in a way that facilitates the proper flow of movement and eases congestion during the busy hours of the day.
Furthermore, define the flow of traffic and add a few navigational signs that ensure clients' convenience to know precisely where to go.
Finally, consider the position of your reception counter. Ensure the presence of safety features to reduce the risk of slip-and-fall injuries and make your space easy to clean and maintain.
Lighting your reception area
Lighting is yet another element of your reception area that might need an upgrade. Streams of natural light are more welcoming and easier on the eyes, so organize any accessories in a manner that maximizes the natural light in your reception space.
Choose soft light bulbs that mimic daylight, give a natural feel, and look appealing in your reception area. It can create a soothing effect, and your clients will feel warm and relaxed.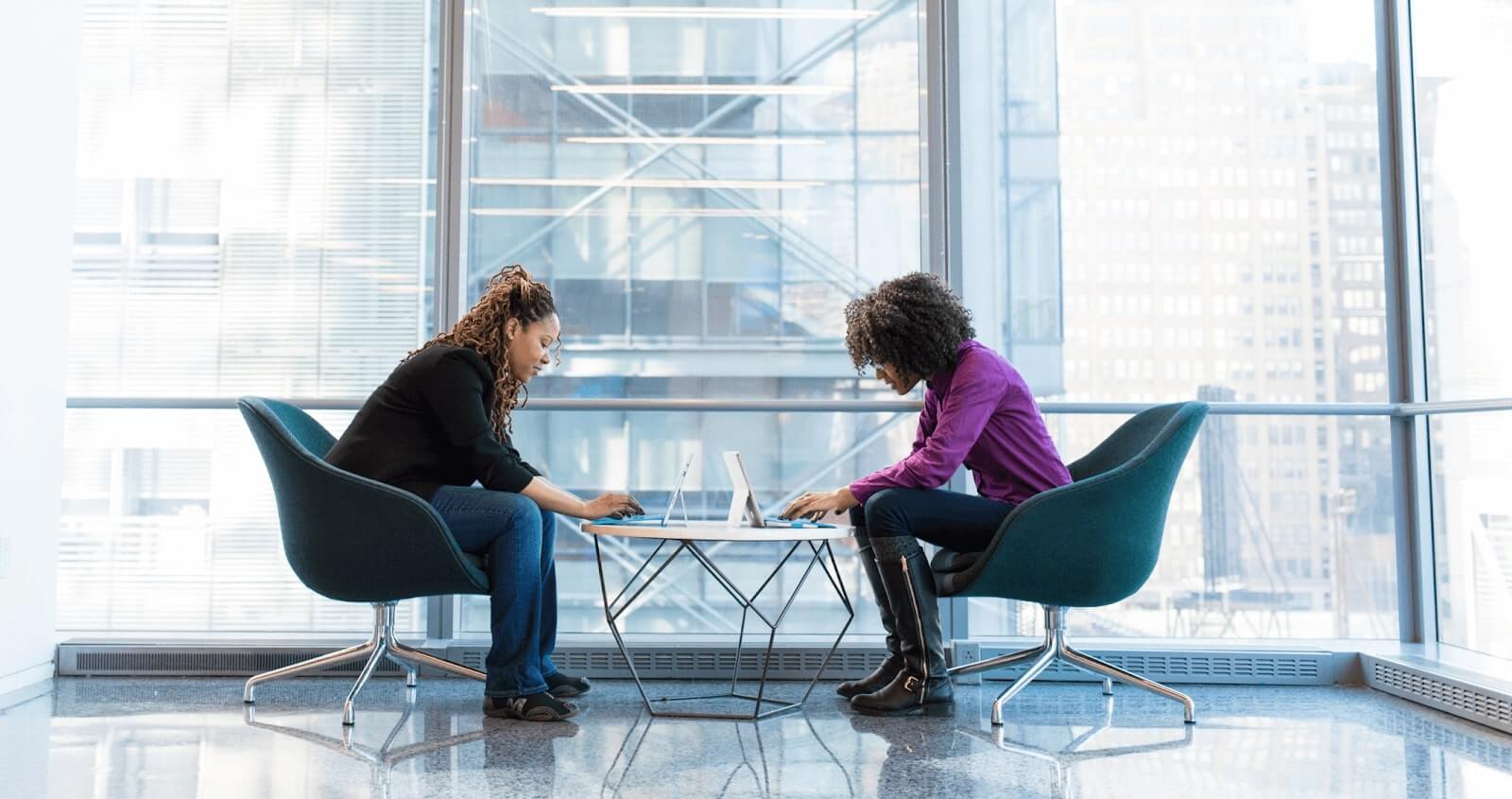 Appropriate furnishings
Your furniture plays a significant role in addition to the design and lighting of the reception area. Pick furniture that compliments your brand or business's nature and the interiors of your space.
Furthermore, pay attention to the seating and choose a comfortable arrangement that adds to the company's cohesive look.
With the right lighting, design, and furnishing, you can easily revamp and give a captivating look to your reception area.
Download our free ebook
With the surge of hybrid work schedules and concerns around health and safety in work environments, modernizing the way you manage visitors is more important than ever before. This guide will help you assess different areas where new technology is making it easier (and more effective) to deliver a safer, smarter experience for everyone in your workplace.
Download Guide
Considered flooring choices
There are plenty of flooring options to select from. Some key considerations are the maintenance and care required to keep the place clean and spotless.
For floor coverings, fabrics such as wool or nylon low pile carpets are best for high traffic areas and materials such as laminates or vinyl surfacing that are easy to clean in case of spillages.
Regardless of the material, the reception area should be spick and span, as it helps establish a strong visual image that sticks in your visitors' minds.
Décor that reflects your brand personality
From new clients to prospective employees, striking the right balance of interior design and furniture can go a long way in creating a look of your reception area that is both warm and attractive.
Moreover, it can make all the difference in creating new and maintaining the existing professional relationships. To enhance the décor, you can add live plants, wall art, display facilities, and carpets in the welcome area.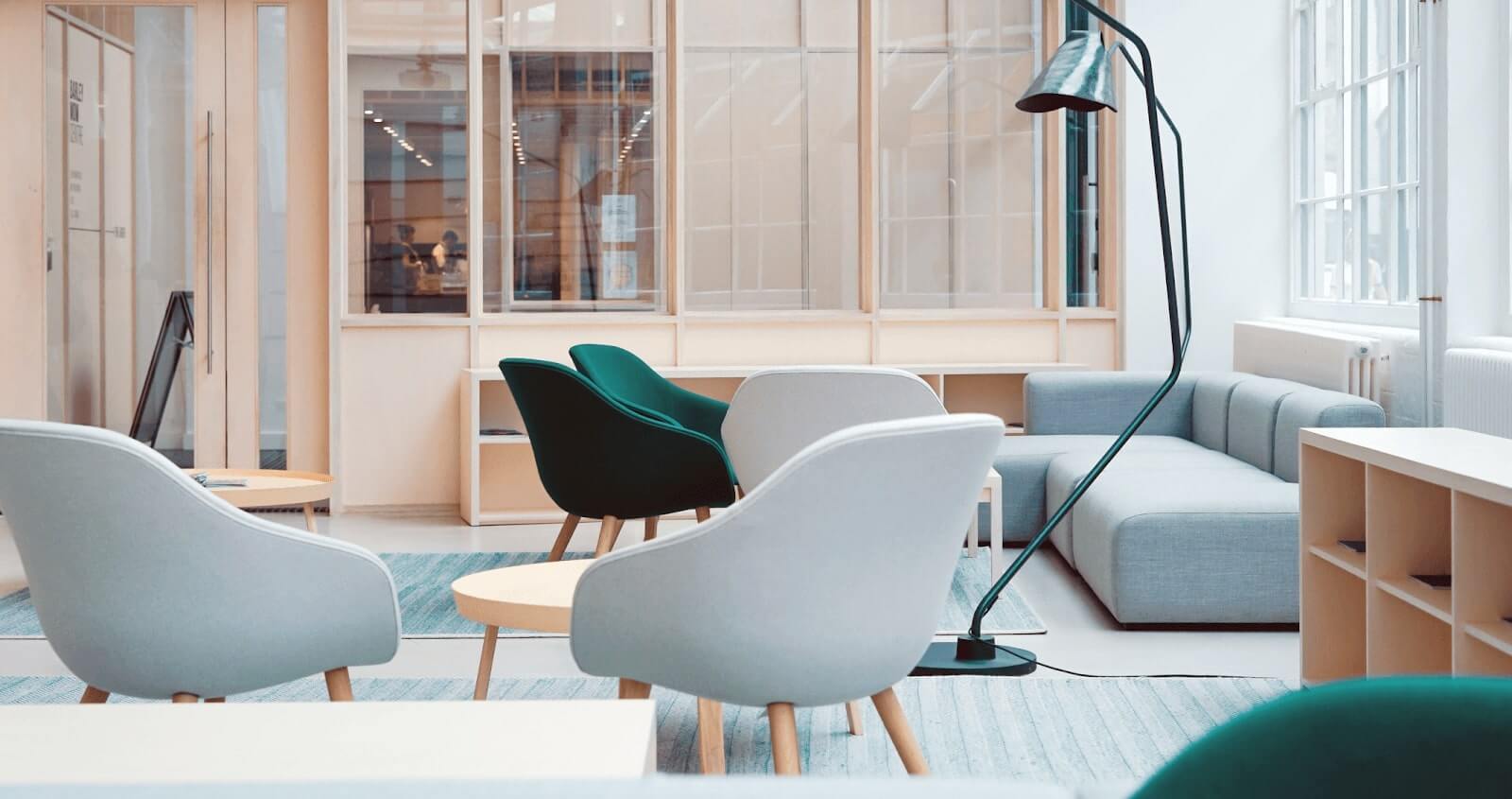 The functionality of the reception area
Reception areas serve as a space for communication between your receptionist and the visitors. It should have a structure that supports two-way communication and keep it as efficient as possible.
Furthermore, there should be enough privacy for the staff as well as the visitors. Walkthrough your space, put yourself in your visitor's shoes, and decide on the structure that best fits your needs.
Digital Visitor Management
One of the most valuable additions you can make to your reception area is to deploy a digital management system.
The conventional, manual visitor management is challenging to create and manage in a reception area. Paper-based and manual reporting require multiple clerical labour hours to ensure that the data is stored, filed, and secured safely.
A visitor management solution doesn't only look more professional and aesthetically pleasing. It's also important to consider consistent future-proof headway, to ensure long-term productivity and efficiency.
With Sine's visitor management solution in place, you can instantly reduce check-in times, ensure authorized personnel entry, promote on-site transparency, and mitigate potential threats.
Furthermore, Sine's digital visitor management platform lets you automate guest logs, track, and access live visitors, boost your guest experience and deliver a consistent impression. It is also scalable and propels your business forward in technology's world.
Sine has got every aspect of the visitor management system covered. From a faster registration process with appropriate identification to personalizing it to your visitors and guests' needs. Change the way you manage visitors by creating a comfortable and safe experience.
Consider our reception area tips above and discover the best experience your business has to offer and create a comfortable and appealing reception area for your visitors.
Want to learn more about our digital visitor management system?
Find out how Sine can help improve your workplace
Request a demo