Is there anything quite as mesmerizing as cutting-edge technology making its way into our world? And not only that but making our world even better? The continued evolution of smart buildings is a trend that's heading to the top of the list quickly, and there's a lot of good reasons for it!
So, what exactly are the leaders of the smart building world doing? What smart building technology trends are they using to pave the way in a technological, more functional world?
Here is our list of the emerging trends that are driving adoption of smart buildings!
Occupant centric experiences
As employees and visitors return to work in a more "normal" world after COVID-19, they expect to do so in a way that welcomes them back gradually. Rather than abruptly jumping back into regular ways of doing things. Occupant centric experiences are a trend that many business leaders are looking towards.
This new way of thinking not only looks at the requirements of the building when considering making the switch to a smart building. It looks at the way it interacts with and enriches the experience of those who occupy it. That's the whole point of integrating a smart building after all!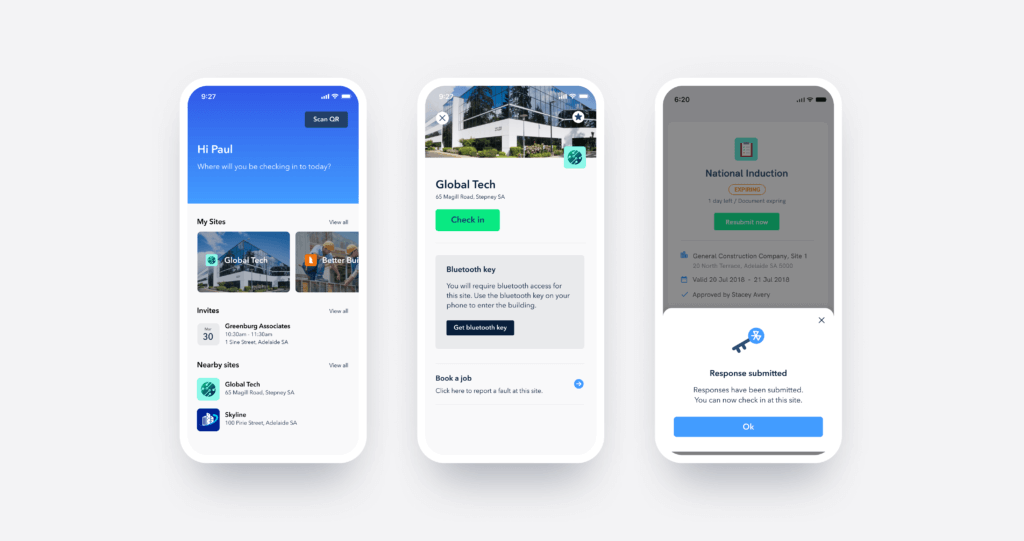 Things such as providing a healthy and safe environment for occupants as they return to the office and providing a seamless, connected experience for them remain top of mind. A big focus on usage-based sanitation, building navigation tools, and traffic control have also become increasingly important.
This renewed focus helps occupants to feel taken care of. It is essential that these concerns are addressed when it comes to the idea of making a return to the workplace. The trend of wellness is made a lot more attainable with the integration of smart buildings.
Creating a broader definition of an agile workspace
If there's anything that COVID-19 taught us it's that we need to be flexible. Nowhere has this been more evident than when it comes to the workplace. No longer can we rely on the need to be in the workplace entirely in order to be able to perform. We need to be adaptable and flexible as things seem to constantly change.
This is why we're seeing the emergence of hybrid and remote workplace trends. These concepts help us to think more about being agile and give us the ability to not only work from anywhere but to manage buildings from anywhere as well.
Smart building technology allows you to be within reach of a building even if you are miles away. They incorporate systems that facilitate use by occupants who could be located anywhere in the world! This opens up the doors for who you can work with along with your own flexibility in working from anywhere.
Smart buildings also allow for more variety in work schedules and patterns that now require flexible systems. They require more logic and quick solutions when it comes to accommodating these needs. The ability to be more agile means businesses become a lot more resilient in the event of sudden change.
Predictive maintenance and asset digitization
One of the most exciting smart building trends we're seeing is predictive maintenance and asset digitization. We all know that building upkeep is a massive undertaking and a significant expense to many businesses. This technology allows for the scale and breadth of many building portfolios to gain access to a set of tools. These tools enable building managers to maintain buildings in the most efficient and effective way possible.
Predictive maintenance is a method used to monitor the performance of used equipment during normal operations. This process allows you to stay on top of potential failures and reduce the likelihood of them ever taking place. So, rather than waiting for a failure to occur and then fixing it, you can avoid having to go through the fixing process altogether, which can help save a lot of time and money.
Many building facility operators also lack the ability to see the current conditions on the critical assets of their building. Having the data at close hand means they can become aware of the signs of failure and schedule maintenance right away.
Interoperability as a key driver for adoption
While there are new commercial facilities under construction all of the time, this still pales in comparison to the existing inventory of assets across the commercial real estate sector. For many, this is a significant blocker to smart building adoption.
Innovative technologies are being released all the time, but too often the infrastructure in older assets simply can not support the necessary connectivity across systems to realise the true potential of these new technologies.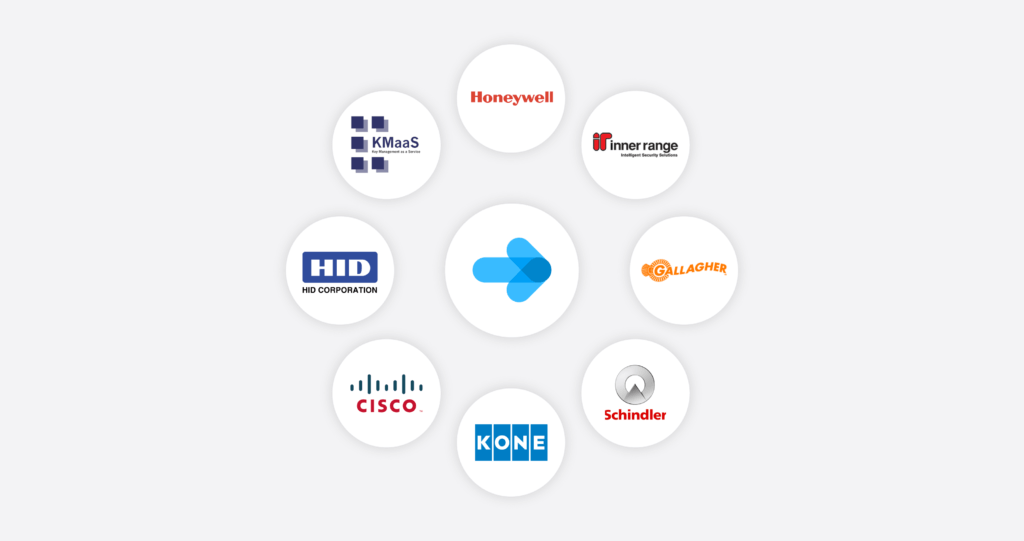 This one might be a mouthful of a word, but it's definitely a smart building trend for 2021 that you're going to want to make note of. Interoperability is a characteristic associated with products and systems that work well with other products and systems.
It's something that's become an essential trend as it helps to get old systems plugged into smart buildings. This enables these systems to communicate with one another and even exchange data.
As these two systems exchange data and information the system receiving it does not need to interpret the data. Instead, it becomes instantly available for them to use.
The reason this is such an emerging trend is that smart building systems can be expensive and extensive to install. While lots of new buildings may be going up from scratch, existing buildings only need to gain and adopt the smart building tech. This process helps to save a lot of time and a lot of the effort that goes into creating a new building all together. Adaptability is an incredible asset!
Stay up to date with smart building trends
Are you ready to join in on the trends and make your workplace a lot more functional and efficient through smart buildings? Get the right technology on your side with Sine. Start your journey towards a better future, today.
Book a demo with our team to see how Sine can kickstart your smart building for the future!