The U.S. food and pharmaceutical industries are highly regulated. The Food and Drug Administration (FDA) enforces rules related to Good Manufacturing Practices (GMP) to ensure that manufacturing facilities and their processes adhere to proper design, monitoring, and control protocols so that products are safe and consistently produced.
Companies that produce drugs, cosmetics, medical equipment, some types of food, and more need to abide by the most current GMPs (or cGMP) set out by the FDA. However, many people enter and exit manufacturing facilities, including employees, contractors, inspectors, vendors, suppliers, and other visitors. Below, we'll look at how visitor management systems (VMS) can help facilities stay compliant with cGMP.
What are cGMPs?
The cGMP requirements include some flexibility to allow facility managers to design their processes and procedures in a way that will be most efficient for their products. The "C" in cGMP stands for "current," which means there's also a system in place mandating the use of up-to-date technology rather than relying on decades-old systems.
However, cGMPs are the minimum requirements facilities must meet in order "to prevent contamination, mix-ups, deviations, failures, and errors." The FDA has also established a Transparency Initiative to enhance the visibility of their own guidance-making processes.
Facility tracking software can be a vital tool for showing compliance with cGMP regulations. More specifically, visitor management software can help track those who enter and exit a facility or section of a building as well as record data related to personnel qualifications, sanitation and cleanliness, and complaint handling. Knowing who is in a facility at any time or who has access to areas with specialized equipment is an integral part of maintaining cGMP compliance.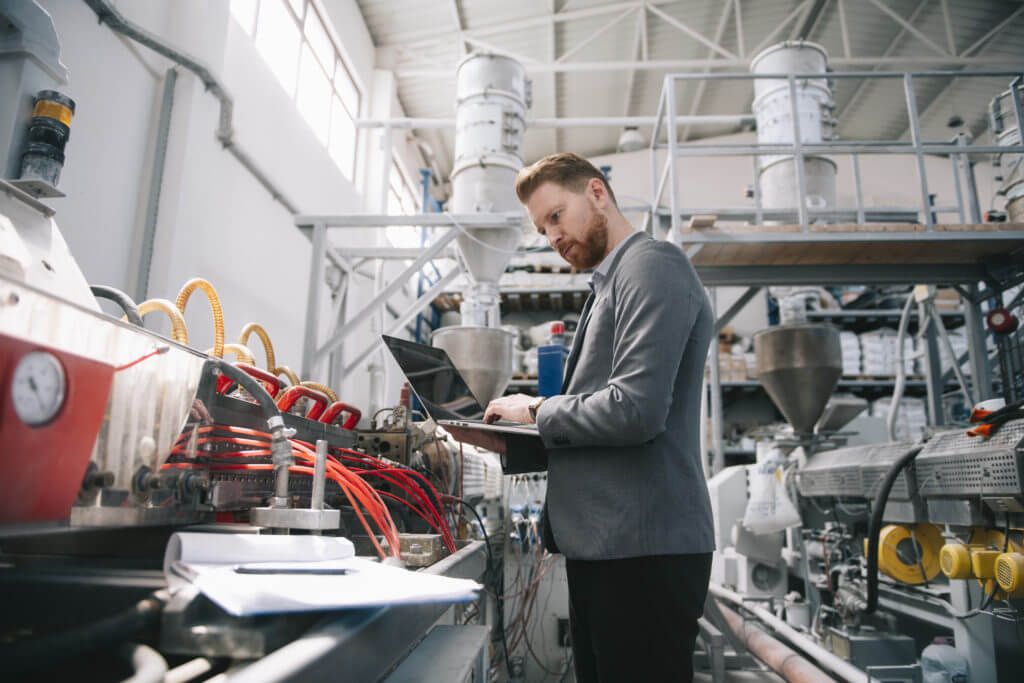 Why is cGMP compliance important?
The cGMP guidelines are designed to protect the public from harm by helping to ensure "the identity, strength, quality, and purity" of food and drug products. Regulators do this by establishing strong quality management systems and robust operating procedures, setting guidelines for the procurement of quality raw materials, mandating inspections that help detect any quality deviations, assessing the testing methods used by laboratories, and conducting recalls on products that don't meet quality controls.
For facility managers, this means nearly everything that goes in and out of a manufacturing plant needs to be recorded and tracked. And because workers and site visitors can have an effect on processes and materials, keeping track of identities and movements within a facility is crucial to maintaining security and mitigating risk.
VMS software for facilities management
Facilities looking for the most proactive ways of complying with cGMP can employ software tools such as visitor management systems to ensure that guests visiting tightly regulated areas have all the correct training or certifications. It can also help restrict people from areas where guests may interfere with machinery, records, or quality control mechanisms.
Manufacturing companies are tasked with managing more than just staff coming in and out of their facilities. By employing a VMS, not only can facilities managers speed up the welcome process, but they can:
Ask visitors to download their credentials before arriving on site
Notify all guests of GMP compliance standards
Prompt visitors to read policies before they agree to sign in
Provide maps of accessible and safe areas when guests arrive
Use geofencing to track movements
Notify everyone on site of any emergencies in real-time
Smarter, safer workplaces start with Sine.
Find out how Sine can help improve your workplace
How visitor management software helps with cGMP compliance
The ability to run reports indicating who has been in a manufacturing facility can be a powerful tool for compliance monitoring. In the rare cases when things go wrong, the ability to identify the people who were in the area at any given time can help answer questions for facilities managers and government regulators.
Sine's VMS can track staff and visitor information by scanning QR codes or employing touchless electronic check-ins. It also allows front office staff to easily create badges for visitors based on their access to the facility.
In a time when COVID-19 guidelines are crucial in monitoring the health status of those who enter FDA-regulated facilities, Sine's VMS system can also help facilities managers pre-screen guests, manage capacity and people flow for social distancing, and perform contact tracing when necessary to protect the facility as well as the people who visit it.