The evolution of workplace safety and productivity is accelerating. With today's dynamic work models and unprecedented workplace regulations, facility leaders need to automate compliance, modernize security operations and deliver an unparalleled occupant experience – at every site.
It's time to put your data to work and modernize inefficient, manual processes so you can stay ahead of compliance and safeguard your workforce at scale.
Sine replaces paper-based processes with mobile-first solutions that streamline occupant experience and harness your data so you can optimize occupancy management and deliver a seamless, impactful experience for visitors and employees across your portfolio.
Our comprehensive solutions empower your enterprise with:
secure document upload that simplifies your compliance,
touchless access technologies to reduce friction and maximize productivity
and a robust dashboard where you can audit your data to improve efficiency and help maintain site security.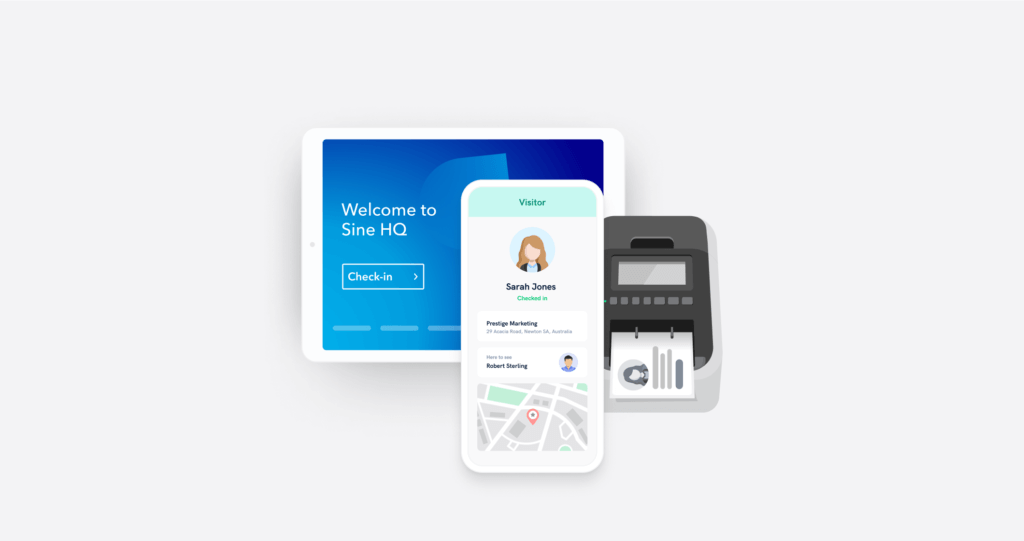 As a Honeywell company, our customizable solutions deliver the enterprise flexibility your organization needs and the world-class reliability it takes to digitize workplace management and accelerate transformation for thousands of companies around the globe.
From offices to universities to sports arenas… we're here to help you return to site confidently and stay ahead of the curve, while protecting what matters most.
Return to site with Sine, book a free demo with our team today.
Smarter, safer workplaces start with Sine.
Find out how Sine can help improve your workplace