Sine integrates with a variety of contractor management platforms to allow businesses to quickly see all essential data on contractors entering and leaving the workplace, strengthening compliance and accountability among your workplace. Moreover, these integrations enable induction sharing and site rejection, helping to keep site access only open to only those requiring it for a specific task.
Find out what integrations Sine partners with and how they can help safeguard your workplace and enhance compliance from contractors and staff.
Sine + Altora
The Sine + Altora integration works seamlessly together to ensure contractor compliance. Ensure that every contractor has filled out your required induction process. Then, with Sine Core, you will be able to approve or reject their application based on the information provided. You can induct contractors upon check-in and reject non-inducted contractors. You can then require them to complete any required inductions before check-in approval. This can give you full visibility over your contractors who have checked in through analytics and reporting on the Altora dashboard.
Sine + Browz
The Sine + Browz integration simplifies contractor management, ensuring that every contractor entering your site is cleared to start work. You can set up inductions, permits to work and SWMS to ensure you are working with safe, qualified, and responsible contractors. Regardless of the number of sites, the Sine + Browz integration helps makes contractor management simple and easy. You can even approve or deny entry right from the Sine dashboard, even if you aren't on-site!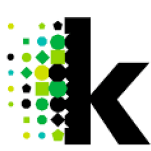 Sine + Kineo
The Sine + Kineo integration makes it easy to check your contractor's verification status, account validity, and status of their course completion for any number of Kineo units. Whenever a contractor attempts to check in, they are sent the workflows required before the approval of an access request can be granted. This is then checked against the Kineo database and once check-in is successful, a notification is sent to the site host. No matter if a site is manned or unmanned, the Sine + Kineo integration can help make managing your site simple and easy!
Find out how Sine can streamline contractor management for your site and take the hassle out of induction processes by booking a demo with our team today!