Sine's geofencing feature allows you to put a virtual fence around your site to enable people coming onto site to automatically check-in The geofence allows you to get a more accurate view of who's on-site and who's left. Keeping your site reports up to date, in real-time.
To inject more use of Sine's geofencing abilities, we've combined it with our advanced visitor management reports to give you a birds-eye view of all your sites with our new feature – Geolocation Reports.
The new Geolocation Reports will allow you to:
See all of your sites both manned and unmanned and their location on a map view
Get an idea of how active a site is by viewing the average check-ins per day for each site
See what tags and integrations are being used at each site
How to Find Geolocation Reports On The Sine Dashboard
The Geolocation Reports feature is available on all plans. You can find it by accessing your active sites on the Sine platform, then by switching to 'Map View' in the top right corner.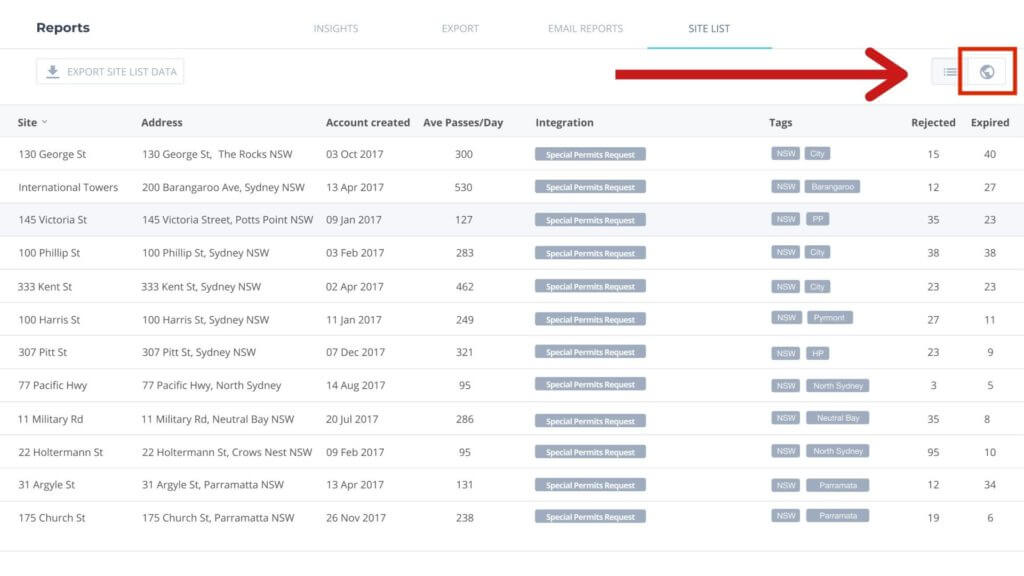 From here, you'll be able to see all of your sites on a map view with details around the average amount of check-ins per day, active tags, and integrations being used.