Large companies and complex sites have always been challenging to manage and secure. But recent events, from the COVID pandemic to the rise of workplace violence, have made monitoring buildings and their occupants even more urgent. That's why smart enterprise-level visitor management systems like Sine's are now a necessity for welcoming guests at all of your locations, from the front door to the loading dock.
Enterprise clients need the best visitor management solutions
While nothing may match the friendly face at a welcome desk, Sine's visitor management software has allowed enterprise clients to maintain their personal touch while adding security and compliance in a centralized system. For example, Sine's Enterprise Plan automates repetitive tasks and frees up time for employees to do the more gratifying and valuable parts of their jobs. It can even help your front desk staff be more responsive to guests by eliminating the endless reams of paper and enormous filing cabinets that were once necessary for maintaining compliance information.
Whether you're protecting people, inventory, or even intellectual property, Sine's Enterprise Plan can help you keep your office building, school, sports stadium, industrial site, hospital, construction site, or retail and commercial facility both operational and secure while dealing with high traffic and a variety of industry compliance requirements. And our experience extends globally, from Australia to New York (and everywhere in between).
Multi-tenant visitor management without compromise
Sine Lobbies empowers tenants with a cohesive, centralized and secure check-in experience.
Learn more
The benefits of an enterprise visitor management system
For organizations with high traffic and complex compliance requirements, a modern visitor management system is crucial to keeping things running and avoiding risks and fines. By installing Sine, you can implement a sophisticated access control plan without the need for constant human monitoring. However, our intuitive dashboard also allows managers and security personnel to check in on visitor data, change access permissions, and approve visitors at any time.
Take, for example, Sine's enterprise client Dexus, a leading Australian real estate investment trust that sought to improve the performance of guest management at premium properties like their Gateway Plaza building. Together, Honeywell and Sine optimized the visitor experience at a 46-story, 470,000-square-foot site with thousands of visitors a month.
Using our unique enterprise VMS tools, Sine implemented an automated system that improved guest comfort, safety, and convenience without disrupting the visit experience. For example, the Honeywell Enterprise Buildings Integrator (EBI) enables site officials to manage this complex facility through a single management portal, integrating commercial real estate (CRE) tools for building and energy management in addition to access and intrusion control measures.
The benefits of Sine's Enterprise visitor management solution for Dexus and other enterprise clients include:
Facial recognition and other contactless biometric access control
Auto-reporting
QR code scanning
Visitor prescreening
Physical and digital visitor badges
Real-time guest monitoring and management
Geofencing capabilities
Check-out notifications
Automated notifications for guest hosts
An enterprise system also lets organizations decide to revoke access credentials after a guest leaves or speed up future access for those who enter the building often (such as delivery personnel).
These tools allow sites such as offices, schools, and construction sites the ability to maintain a high level of security while simultaneously simplifying credential management for tenants and visitors. Afterward, these customer journeys provide data points for future access control policies, compliance reporting, and building management.
How our plan helps keep your site(s) safe
Workplace safety and security are crucial to the productivity, happiness, and retention of workers. A recent survey from HID Global showed that in 2022 a decreasing number of users (just 41%) felt that their Physical Access Control Systems (PACS) meet or exceed requirements.
The Sine Enterprise Plan includes exclusive features that you can customize to meet your needs on different sites or at different times of the year and a system that's simple to use but powerful enough to meet your personalized needs.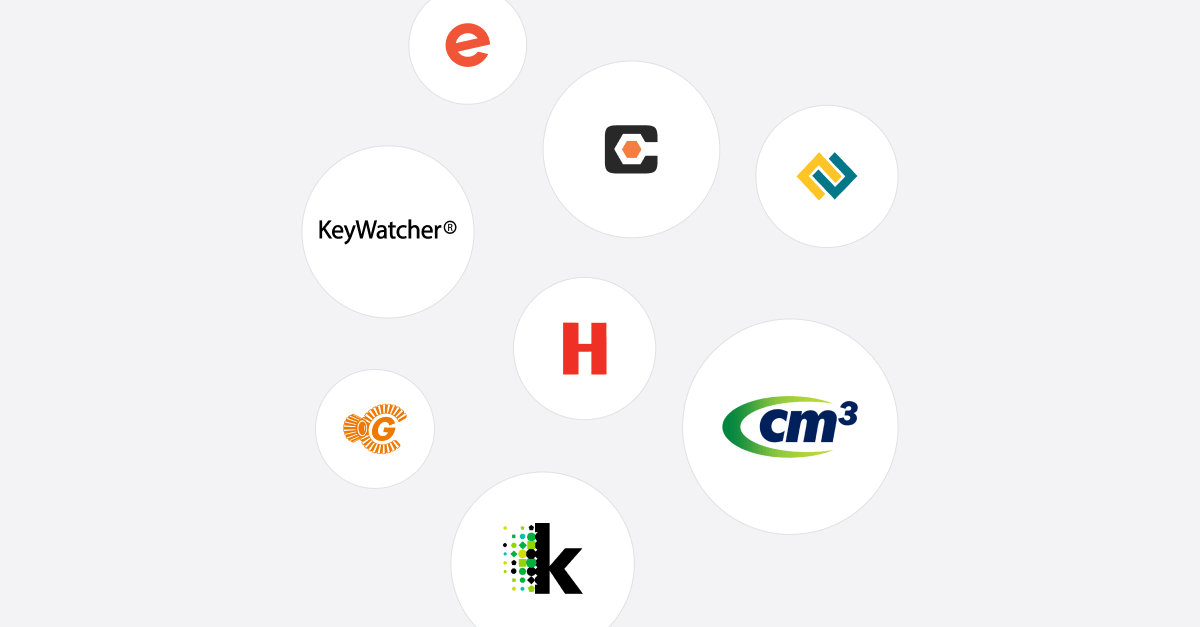 Here are just some of the perks of upgrading to a Sine Enterprise Plan:
Personalized onboarding so your team is confident both setting up and using the hardware and software of a Sine VMS.
A dedicated account manager.
Customized quotes based on the number of sites you have and check-ins you typically get each day.
Access to all our Integrations, such as:
Sine supports enterprise clients
Not only do automation and digitization tools from Sine help enterprise clients keep their people and property safe, they can also save money. IMB reports that the cost of data breaches (which can just as easily occur as a result of physical security lapses) surged 13% between 2020 and 2022. However, companies with automation tools, incident response plans, and detection and response technologies save millions of dollars. Knowing who has access to your property, machines, and on-site employees is vital to identifying risks before they become realities.
Sine is committed to helping clients, large and small, protect their assets. But when it comes to enterprise clients who deal with multiple sites, millions of square feet, thousands of visitors a month, and confidential information, ours are among the best tools for protecting your worksite from security breaches.
Sine has the expertise and experience to protect your enterprise and keep it running smoothly.
Book a demo today to learn more about what Sine's Enterprise Plan can do to protect your business.