As supply chain issues persist, inflation rises to a 40-year high, and interest rates increase, commercial and industrial property owners have some tough decisions to make about investments in 2023.
A study of over 250 commercial property professionals by Building Engines and the Building Owners and Managers Association International (BOMA) on the state of commercial real estate (CRE) building operations found that teams are focusing on what they can control in this rapidly changing industry. The current climate has also necessitated doing more and becoming more efficient with fewer resources and less labor.
PwC has also polled CRE insiders and found that they expect 10% to 20% of office real estate stock to be removed or repurposed starting in 2023, meaning landlords will need to do more of what tenants want in a smaller space.
But lean times tend to bring about innovation, which is the foundation of 2023's commercial office real estate trends. Here's what we can expect to see more of in the CRE space in the coming year:
The creation of new operating strategies and building tools to automate building management processes and manage work.
The need to upgrade existing properties and improve the tenant experience with technology.
Increased attention to sustainability and energy-efficient initiatives that comply with ESG.
The prioritization of PropTech and smart buildings.
Creating operating strategies to manage work
Commercial real estate managers and their teams clearly have a lot on their plates this year. Most organizations with properties will likely need to hold onto them (even if they sublet them), partly because it still needs to be determined what role hybrid work will play in the future.
Whether it's building upgrades, repairs, or regular maintenance tasks, organizations and building managers can't operate efficiently without creating and managing a work strategy with goals, agendas, and priorities for the coming year. Once plans are in place, companies can onboard various software tools to help manage the work. For example, the global inspection management software industry is expected to grow to over $9.7 billion by 2031.
Then, of course, there are the everyday tasks that need to get done around a building. Completing work orders is the most crucial step towards keeping up with tenants who now expect more from their buildings as prices rise (even when there's less labor available to get the job done).
Work order management software will be a crucial tool in helping streamline and automate processes, whether designed to assign work orders to an employee, order new parts, or track operation expenses.
According to a survey on The State of Commercial Real Estate Building Operations for 2022 report, tenant experience technology will also see a rise in popularity. Forbes reports that 80% of CRE landlords believe tenants want a mobile app to engage with their buildings, and 64% are increasing their investments in access control technology and visitor management systems.
Multi-tenant visitor management without compromise
Sine Lobbies empowers tenants with a cohesive, centralized and secure check-in experience.
Learn about Lobbies
Improving the tenant experience and enhancing existing properties
Much construction activity is focused on enhancing existing properties even though a boom in sectors like e-commerce retail has necessitated new buildings for storage. Yet it's the higher quality of the real estate that many investors have their eyes on since it can help lure tenants into multifamily buildings and bring employees back into the office.
High-quality refurbishments to modernize offices and automate routine maintenance tasks are a major trend for 2023. Modern amenities, more productive workspaces, more privacy, less noise, and new spaces for childcare and dining are all priorities for real estate investors who want to maintain and increase the value of their buildings.
Wellness amenities are another continuing trend in CRE spaces as post-pandemic workers will be more concerned about the workplace's role in their health. As a result, software like touchless check-ins and the ability to activate contact tracing during public health emergencies may be a good investment.
According to a survey of office workers in the Regenerative Workplace report from JLL, 45% of workers said office spaces geared towards relaxation were at the top of their list of expectations for the future office. Pandemic priorities such as flexible space are still necessary until employers get a better sense of what their office population will be. Still, pandemic needs do pose a challenge for new employee priorities such as comfort, outdoor spaces, enhanced ergonomics, dedicated dining areas, and quiet spaces.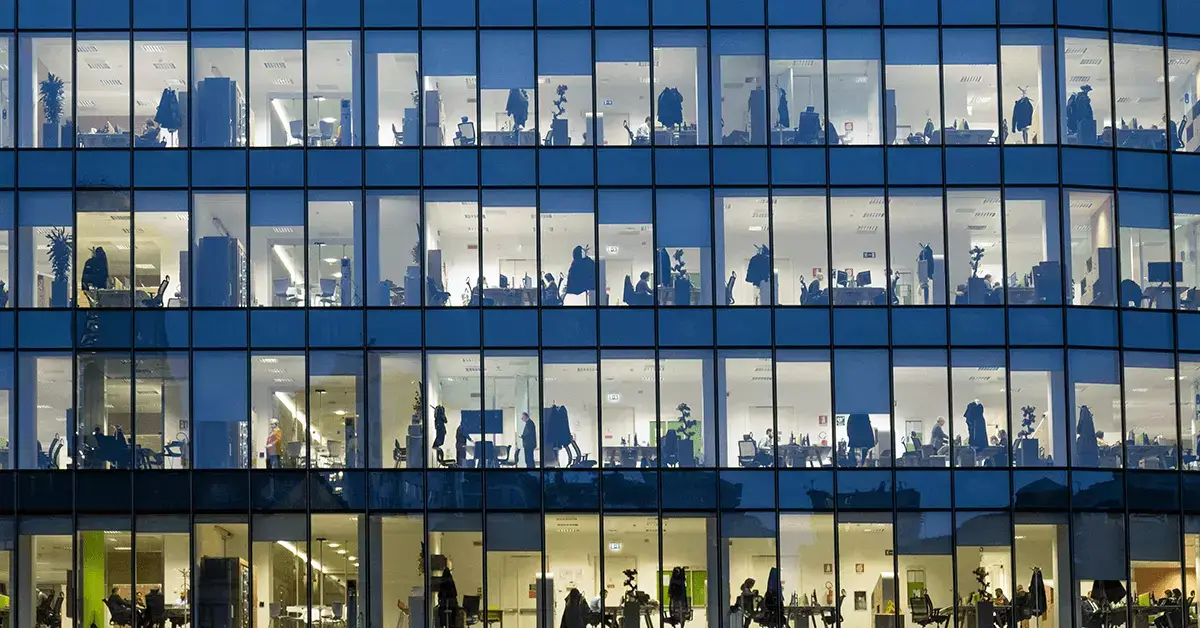 Creating sustainable and energy-efficient offices to comply with ESG
2023 will see increased pressure for greater environmental, social, and governance (ESG) investing disclosure by CRE owners and investors. In 2021, 60% of CBRE's Global Investor Intentions Survey respondents stated that they had already adopted ESG criteria as part of their investment strategies.
While property certifications like LEED will still be relevant to a building's environmental performance, new ESG commitments from the EU to require corporate sustainability reporting from more companies will undoubtedly see the appearance of updated guidelines and new mandates.
Energy efficiency is not only an ESG goal but a way to reduce expenses, which makes it an even more attractive prospect going into 2023. This upfront investment will provide long-term payoffs and enhance the comfort of tenants.
The rise of PropTech and smart buildings
Whether CRE owners and investors are looking for tools to reduce energy consumption, improve tenant comfort, or improve indoor air quality standards, there's a PropTech tool for that. And the bigger a space, the greater its PropTech needs.
PropTech is a large category encompassing tools that can:
Count and manage the number of occupants.
Use (B)IoT sensors to manage people flow.
Tap into HVAC systems to make adjustments in real-time.
Notify building managers of equipment maintenance needs.
As a result of needing new building data, PropTech can help:
Regulate and improve a building's ventilation and subsequent air quality.
Establish guidelines for more energy-efficient HVACs, which can, in turn, make tenants more comfortable, reduce tenant complaints, and free up time for property managers.
Reduce operating expenses and improve net operating income by increasing system efficiency.
A recent JLL report on decarbonizing real estate found that IoT tools for smart buildings have become a priority going into 2023. Only 17% of property teams had PropTech set their sights on these tools in 2022, but that number has increased to 26% (an increase of 53%).
As with other trends, the smart building trend will rely heavily on SaaS platforms to help streamline services and share data. Building management software will need to be robust, but since no single tool can manage every aspect of CRE oversight, that software will also have to play nice with others.
This makes the PropTech economy and API, cloud-based partnerships between CRE companies and software companies another significant real estate trend for 2023. Tools will need to be open, scalable, and vector-agnostic, but investing in these tools will potentially lure workers back to the office and help landlords fill vacancies at higher rents.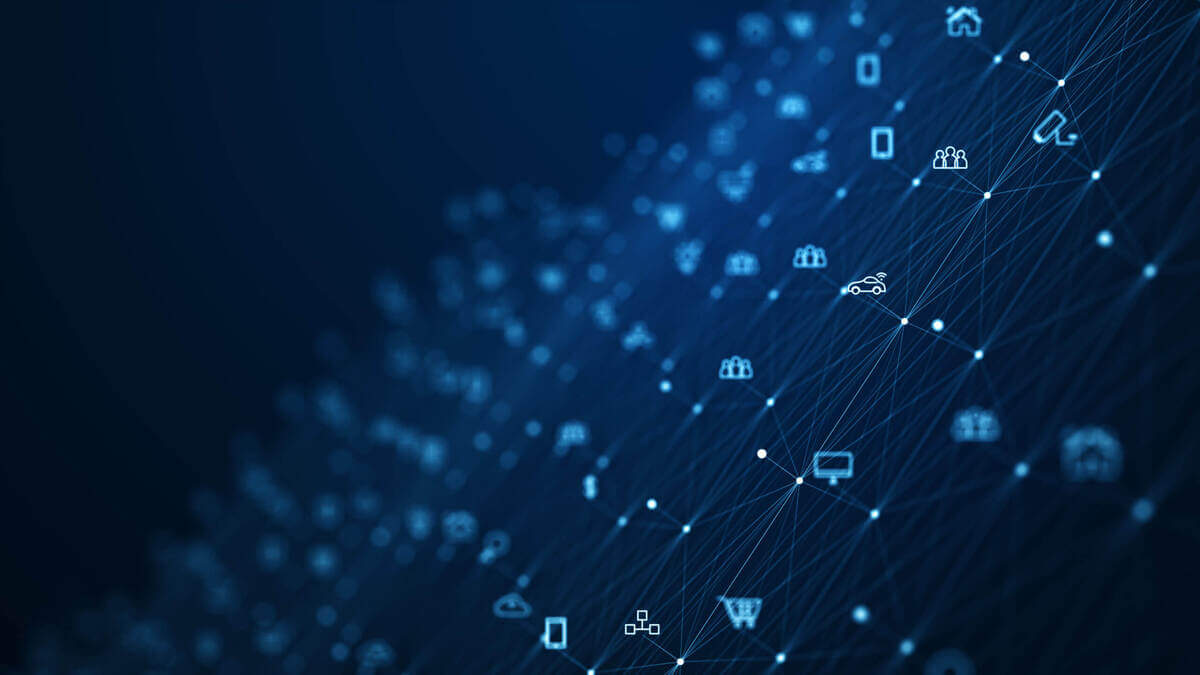 Forecasting 2023 commercial office leasing trends
A survey of 157 commercial real estate professionals found that 55% believe a recession is likely in 2023, while half are optimistic about the economy. Among their concerns, they identified a lack of affordable housing to help lure workers back to the cities where business headquarters reside as well as supply chain issues. But there is still reason for optimism. One of those reasons – for U.S. businesses – is the Bipartisan Infrastructure Law which will increase spending in the property sector. The $1 trillion bill provides $550 billion in new spending over five years, which will be supplemented by additional infrastructure programs in the Inflation Reduction Act of 2022. Energy-efficient upgrades will be incentivized with credits, meaning things like HVAC systems, heat pumps, and insulation upgrades will be on the docket for offices to provide tenants with comfort, sustainability, improved air quality, and more.
According to the World Green Building Council, commercial buildings account for 40% of global carbon emissions. That means fulfilling promises of a "green" future will have to involve new technologies designed to make buildings more sustainable and useable in order to justify their existence and continue construction.
2023 is the year we'll see technology enter the building to measure, monitor, and control the systems used by tenants in commercial real estate.
Smarter, safer workplaces start with Sine.
Find out how Sine can help improve your workplace
Request demo