Imagine an experience where a contractor or visitor arrives onsite at your business and is instantly prompted to a sign-in app, using their own device. They don't need to spend any time waiting to be helped by a busy receptionist, and the person they are there to meet is instantly notified.
While this might sound like a concept that's too good to be true, it isn't with the integration of a sign-in app! A sign-in app makes a huge difference when it comes to the visitor experience and whether or not their needs are met at your facility.
Not only that, it makes your life as a business owner or employee a whole lot easier!
What is a sign-in app?
So, what exactly is a sign-in app? Simply put, it's a mobile app that allows any type of visitor to regularly sign-in to your site.
Sign-in apps have seen a surge in popularity as COVID-19 has taken its course, and facilities have needed a way to maintain contact tracing records. They have also served as a contactless solution as a part of the sign-in process.
Even before COVID-19, however, sign-in apps were becoming more and more popular. They have always provided a way for visitors, contractors, and staff to check-in at the office, on campus, or construction site.
Benefits of using a sign-in app
Sign-in apps come with a ton of incredible benefits for both visitors and businesses who use them.
Reduced crowding
When multiple people need to sign-up at once when they arrive at your location, it can cause queues and crowding. Entry points to the workplace can also become congested as people arrive simultaneously and look for where they need to go.
A sign-in app keeps the flow of traffic to and through your facility as seamless as possible. This is a benefit that's especially important during COVID-19.
Going green
Many businesses are constantly looking for new ways to make their business greener, whether it's by installing energy-saving appliances or automatic taps to help save on water.
A sign-in app is a great addition to green initiatives as it is a paperless solution. You can save on paper and help the environment. Major perk – you can also save on paper costs!
Reliable record keeping
A sign-in app allows you to keep records in the cloud. This means they are accessible to you from just about anywhere at any time.
Having easily accessible records means you can complete a full audit and log of movements within your facility – perfect for contact tracing should the occasion ever arise.
Security and privacy
If you are to use a paper logbook for your visitors, it's easy for prying eyes to get a look at another visitors' information. A sign-in app will adhere to your security and privacy needs by keeping visitor logs private.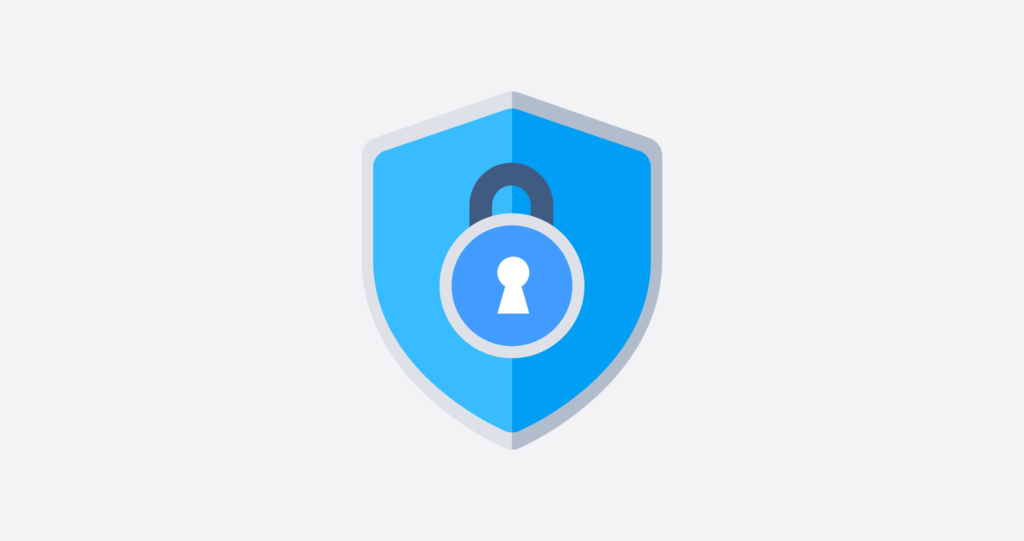 Key features of a great sign-in app
A great sign-in app is one that includes the necessary key features!
Geo-location verification
A great sign-in app will include geo-location verification. This helps to confirm users are located at the specified site when they are trying to sign-in, even if they are to scan a QR code.
Without this feature and security, using a QR code to sign-in no matter where a visitor may be opens up the system to spam sign-ins from hackers who are not actually on the site.
Push notifications
A push notifications feature means you can easily contact everyone who signed-in on site. This is a particularly useful feature when it comes to campuses or construction sites where people are likely to be spread out across large amounts of space.
You can communicate with one another directly or send out mass communications to relay important messages to everyone on site.
Sign-in questions
Sign-in questions are particularly important during COVID-19. Visitors can sign-in and even complete COVID-screening questions, inductions, or any other types of necessary documentation with this key feature.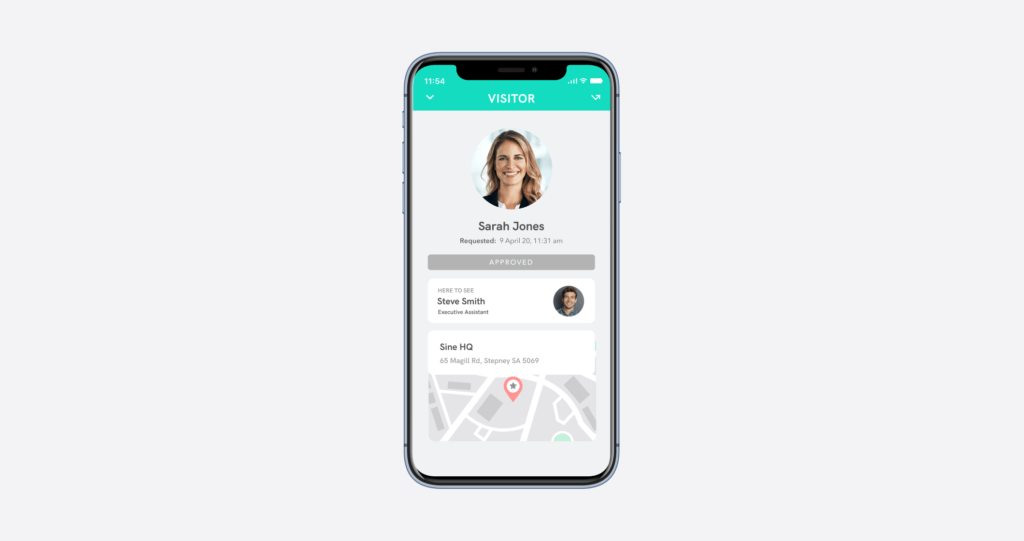 Contact detail verification
With a sign-in app, users are required to enter their contact information as part of the sign-up process. Such as their mobile number and email address. This makes it easy to ensure you have accurate contact details on hand at all times.
Automatic sign-in and sign-out
For regular visitors or contractors, a sign-in app makes their check-in and out process simple. They won't be required to complete the daily check-in forms or go through the check-in processes. They are automatically checked in and out of the site using the geo-fence.
From check-in forms and geo-location verification to push notifications and tons of other key features. Sine's visitor management system is your go-to sign-in app!
Ready to get started with Sine? Book a demo with our team today.