What is a visitor sign-in system?
A visitor sign-in system is any set of protocols or applications put in place that can accurately identify and record everyone who has entered your site, and for what purpose. It can be used to regulate the entry of visitors into your workplace, as well as to help ensure all your workplace visitor policies are being communicated, recognized, and followed. An effective digital check-in system can help eliminate manual visitor paperwork, all while creating seamless people flows.
A good visitor check-in system is a vital element to include in your reception or entry area, as it provides guidance for visitors as to what information they may need to provide, where they need to go and gain an insight into the feel and vibe of your site. They can also provide relevant managers with vital information that can help enhance visibility over who is entering the site, such as their name, reason for visit, and who they are here to see. You can go further than this and may allow pre-screening of visitors, or upload documentation, all playing a role to enhance workplace compliance.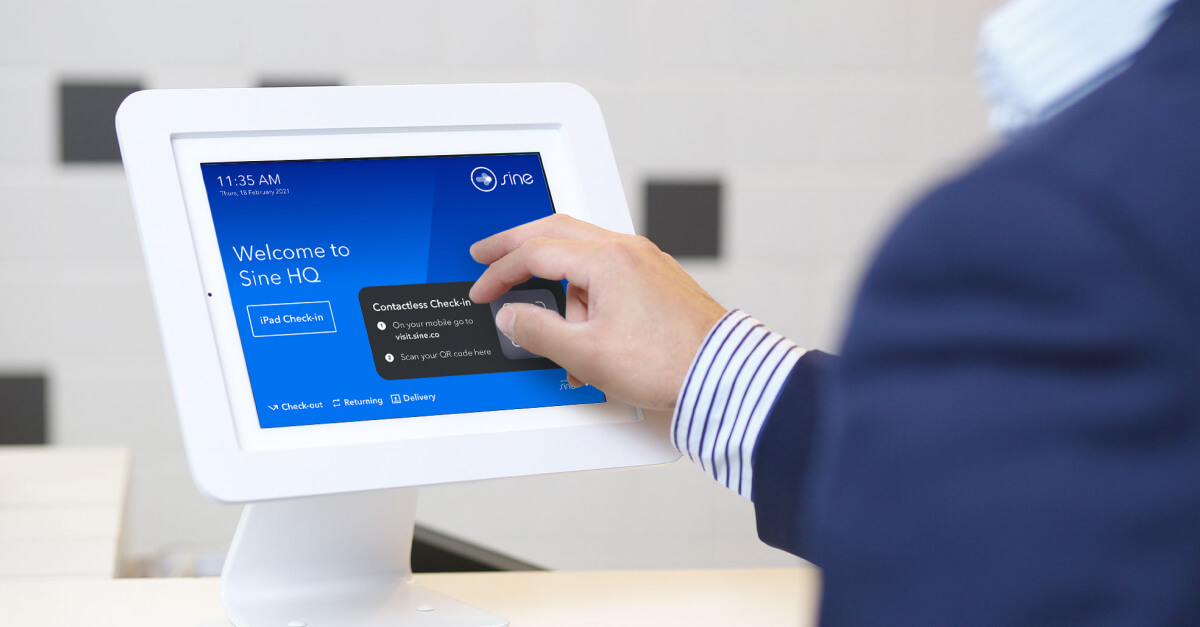 Key benefits of a visitor sign-in system
Streamline your people flows
A successful workplace check-in system can help reduce queues in your reception area, enabling people to seamlessly enter and exit your workplace. No matter what your visitors are there for, or where they will be going, a visitor management system can help people move swiftly within your site. A digital visitor sign-in system can enable people to move more comfortably and safely without delay by incorporating technologies, such as access control or digital visitor badges.
Enhance visitor confidence
There's nothing worse than walking into an unfamiliar site or workplace with no clue of where to go or who to inform of your arrival. Having a streamlined, effective office sign-in system can make visitors feel right at home and help them settle into the new environment. Something as simple as 'please check in and someone will greet you' can make a world of difference for your visitors and your staff. Moreover, implementing a clear and concise check-in system can help guide your visitors as to what is expected of them, and what policies they are required to follow. Not only can this enhance compliance from visitors, but it also provides visitors will critical information to help keep them, and everyone else, in the know.
Helps staff and visitors focus on what's important to them
Utilizing a powerful sign in system can help enable your employees to focus on important tasks, without the need to facilitate a visitor's arrival. A visitor check-in system can provide visitors with vital information about what they are required to do, and what information they are required to provide, without someone having to leave their desk to give them these instructions. It can also ease the manual burden that reception staff may face in needing to fill out visitor details, show them around, or show them what to do. A well laid-out visitor management system can mean visitors may need less help to facilitate their arrival, helping staff focus on higher-value tasks.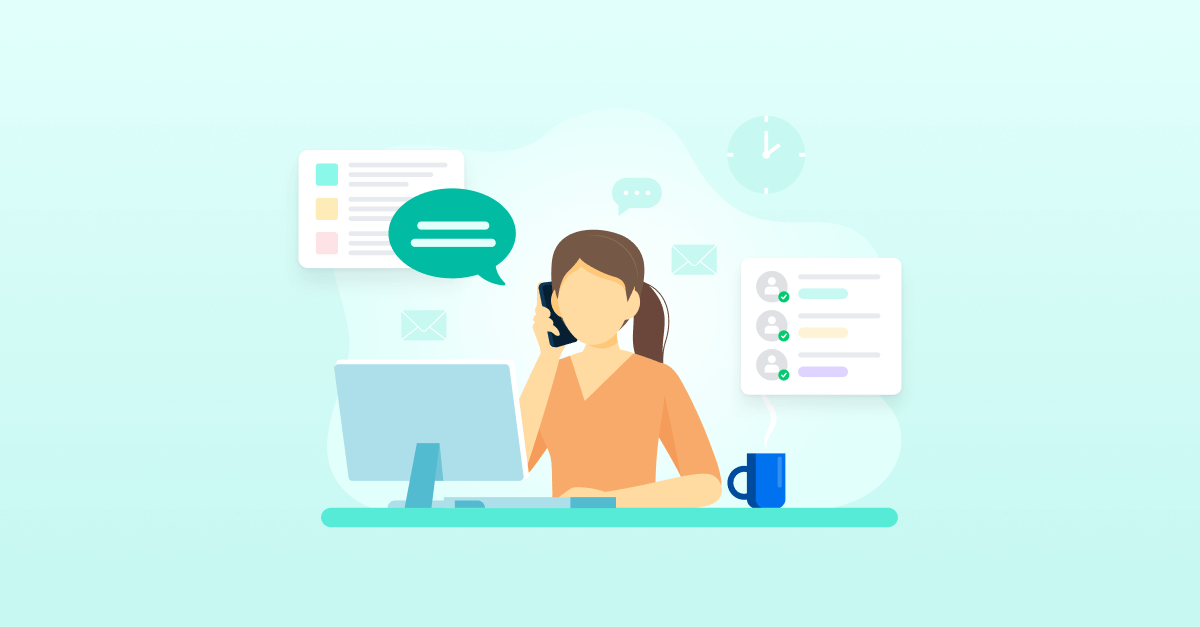 Can help enhance compliance
A visitor sign-in system can help ensure that everyone entering your workplace is providing the required information specific to your organizational needs and policies. Visitors entering your site can easily be informed as to what is required from them, helping to avoid any key information from getting misinterpreted.
Key features of a good visitor check-in system
What do you look for when choosing a good visitor sign-in system? There is no straight answer as it can vary based on your organizational goals and requirements. We have listed a few features that can help streamline your workplace.
Easy to use with a professional, clean look
First impressions matter, so that is why it's important to have an effective visitor log-in system that is swift and easy to use, all while looking modern and professional. A good visitor sign-in system should welcome visitors with personalized company branding and impressive features.
Geofencing capabilities
A good digital visitor sign-in system should incorporate features that make you and your visitors' lives easier. If you have the same visitors coming to your site regularly, it is important to utilize geofencing capabilities that enable your visitors to automatically check in and out of your site swiftly. Setting a geofence can automate the check-in process for your guests whenever they have entered your pre-set perimeter. It is an essential feature to look for when implementing a visitor sign-in system, as it can eliminate manual check-in processes for your visitors and create a more seamless people flow.
Categorizing visitor types
No two visitors are the same, so it's important to implement a visitor sign-in system that can not only identify who is on-site but assign them with different 'visitor types' to create a unique check-in experience for all.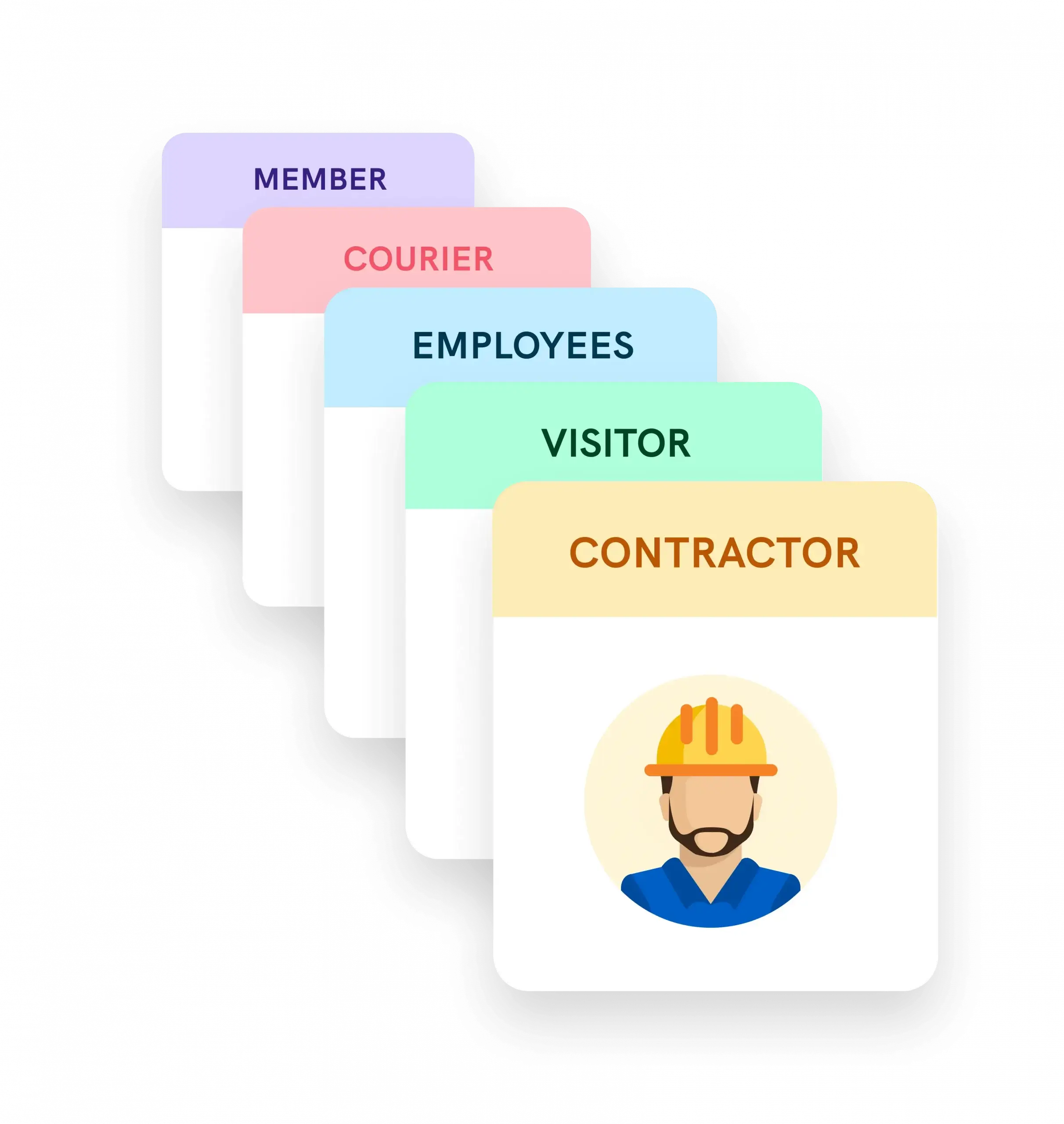 Quick and easy communication
Effective communication capabilities can be a great feature to look for when choosing a visitor sign-in system for your workplace. It is important to be able to swiftly communicate with everyone on-site, in real-time. Whether it be through an app, email, or SMS, being able to quickly contact anyone on site, for whatever reason, is an essential feature to have as part of your visitor sign-in system.
Integrating powerful tools
From a business standpoint, integrations are supported applications or services that work with your existing visitor management system or visitor sign-in system – similar to a plug-in. Integrations are a great way to help keep things moving, whether it be providing access to an office or distributing Wi-Fi credentials.
Visitor sign-in systems aren't just for visitors
Despite the name, visitor sign-in systems can impact and be used by a variety of different stakeholders. Whether it be delivery personnel, staff, or contractors, a visitor sign-in system can be implemented throughout your organization to help streamline and safeguard your site.
Employees
Employees can benefit from a visitor sign-in system in a variety of ways. Whether they be outsourced employees or internal employees, a visitor sign-in system can make their lives easier and help them focus on more important tasks. A robust visitor sign-in system can help automate the check-in process, track time and attendance, produce visitor badges, and provide access to specific areas on site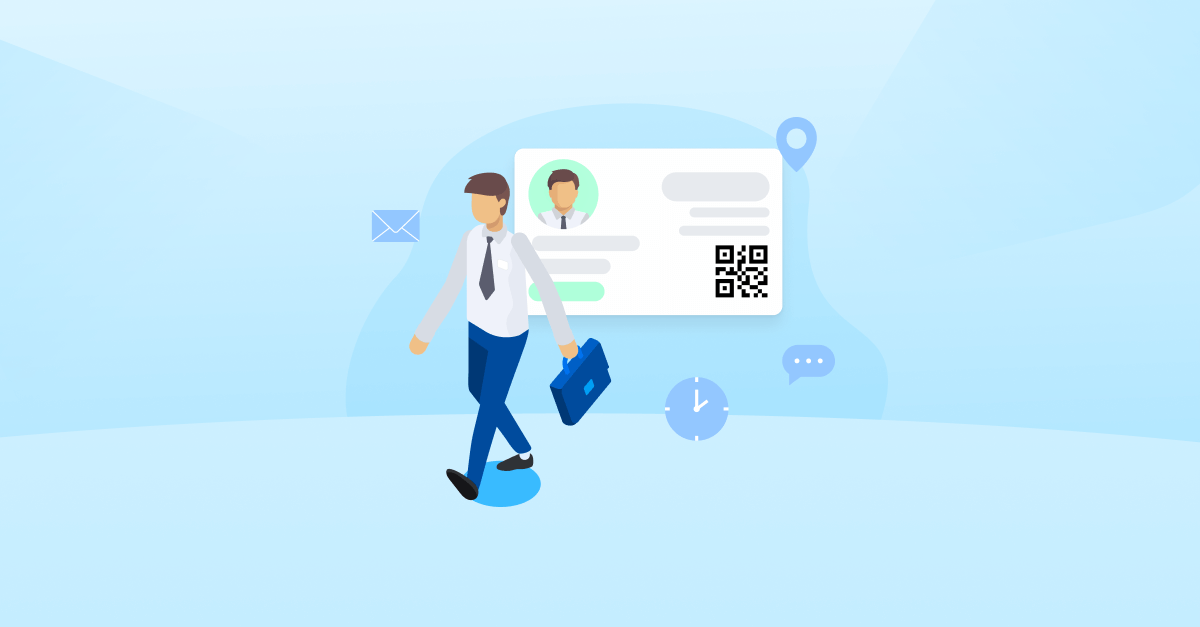 Contractors
Implementing an effective visitor sign-in system, paired with a contractor management system, can signify to your contractors, vendors, and externally sourced employees that you value their safety. It can also help ensure that they are only working alongside approved and qualified personnel.
Reception staff
A visitor sign-in system can help take the burden off your front reception staff. If you can implement an automated, seamless visitor sign-in system, this can allow your reception staff to focus on higher-value activities with fewer interruptions. A good visitor sign-in system can guide as to what is expected from visitors and what information they are required to provide. This can help your reception staff to provide a warm welcome without the need for manual check-in processes.
Facility managers
A good visitor sign-in system can enhance workplace visibility and help facilities managers oversee the entry and exit of building occupants, contractors, vendors, delivery people, business guests, and other visitors.
Get our Visitor Management Overview Guide
A useful quick overview of how Sine's visitor management system can benefit your company.