If you are looking to adopt a visitor management system in your workplace, there are a variety of factors that should be taken into consideration. A major one is to ensure that whatever visitor management system you implement, it includes all the essential features that will help you to take your workplace to the next level.
Visitor management is any process implemented by companies to manage workplace people flows. This often includes managing how visitors, contractors, and staff check in to a workplace. However, implementing a visitor management system may involve much more than this, you may need to ensure that it offers features that streamline your check-in processes to the best of its abilities.
Find out what to look for when choosing a visitor management system, and how Sine can help provide these features to help enhance safety and security at your workplace.
Facial recognition technology
The facial recognition market is becoming an increasingly significant part of our day-to-day lives. Whether it be used to unlock your phone or sign in to an account online, this impressive technology is here to stay. The facial recognition market was estimated at roughly five billion U.S dollars in 2021, with it forecasted to reach 12.67 billion U.S dollars by 2028!
When looking to adopt a visitor management system, the ability to implement facial technology into your check-in processes can be paramount. Not can it be convenient because it uses your visitor's face as a sign-in credential, but it may make the check-in process faster and even more personal. This notable feature will help enable your visitors to enter or leave your site with ease.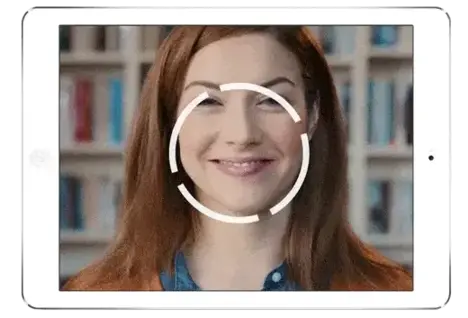 Sine's face check feature helps your visitors to quickly check-in and out on the iPad by showing their faces to the screen without inputting their details. Sine also offers an array of other contactless check-in features, namely:
Fast Track: When a visitor arrives, they scan their Fast Track QR code from their mobile invite to check in on the iPad.
Instant QR: Visitors simply generate their Instant QR at visit.sine.co on their phone to contactlessly check-in on the iPad.
Geo-fencing technology: builds custom virtual boundaries around the desired location, enabling your repeat visitors to automatically check in and check out
From your Mobile device: Visitors can use their mobile device to manually check into a site from the list of nearby locations.
From the web dashboard: Manually check visitors in and out via the Sine web dashboard.
Ability to categorize visitor types
You want a visitor management system to easily identify who is on your site and for what purpose. It is important to easily pinpoint who is entering your site by assigning a visitor type to every guest.
With Sine, there are as many as 15 unique visitor types that can be added to a site, where each visitor will be assigned to better identify who is entering your site as shown on your Sine dashboard. Adding on, each visitor can even have their unique settings applied to them in check-in forms, which are customized questions that they are required to answer on either the SinePoint Pro app or the Sine Pro mobile app.
Quick and easy identification of visitors
One of the simplest ways to maintain security and confidentiality within your workplace is by mandating that all persons are wearing visible credentials. This can make it quick and easy to spot anyone present in the facility who is not wearing such credentials. This can also be especially useful in larger organizations, where it may not practical for staff to be able to identify everyone on site. Therefore, the ability to assign visitors an identification badge is a key feature to look for when adopting a visitor management system.
Sine prints visitor badges when check-in is complete to help you efficiently identify visitors and increase site security. Sine's color-printed badges allow you to display an array of identification information such as photo identification, visitor name, host name, visitor type, and check-in date and time.
Visitor management systems like Sine can help assist your transition into a paperless workplace through our digital visitor badges. The Sine Pro mobile app allows visitors to check in through their mobile device, generating a digital visitor badge on their phone. This can be shown throughout the facility if they're asked to verify their credentials or if they have checked in.
Clear communication capabilities
An effective visitor management system can make it possible to easily contact everyone who is on your site. This feature may be critical when it comes to campuses or construction sites where people are likely to be spread across large amounts of space or multiple site locations.
Sine helps you to communicate with one another directly or send out mass communications to relay important messages to everyone on site. As an administrator for a Sine account, it is quick and easy to send a direct message. These can go to someone who is currently checked-in or has been in the past—this can be done directly from the activity feed. Your recipient can receive their message via SMS, email, the Sine Pro mobile app, or sitewide messaging which can be displayed on your iPad kiosk.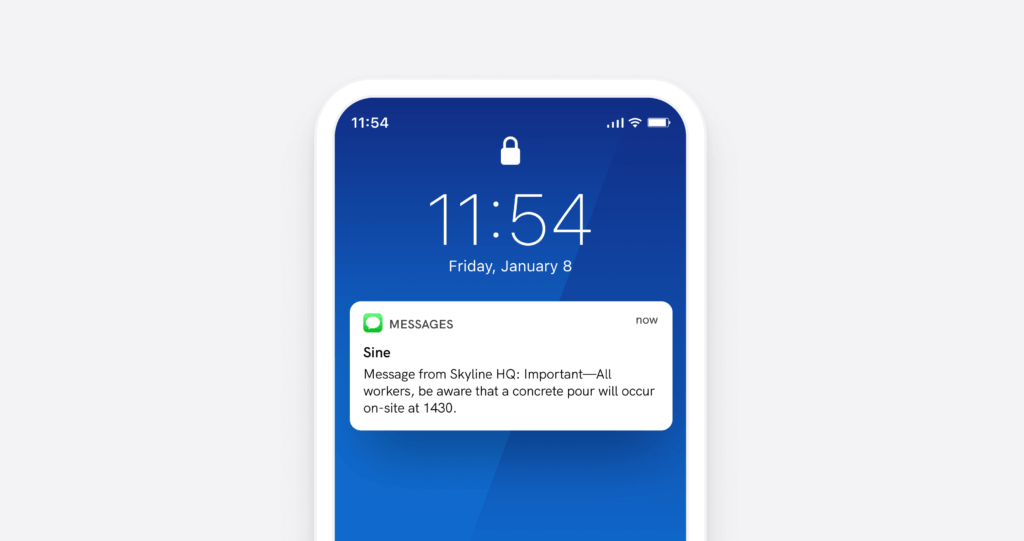 A system that ensures compliance from all visitor types
One of the most important features to consider when implementing a visitor management system is that it can enhance compliance from all visitor types to help create a safe and secure site. No matter what requirements you may need from your visitors, whether it be proof of vaccination or a valid working with children check, visitor management systems can help companies to stay compliant.
Investing in effective compliance management can help your organisation protect your business operations against breaches and maintain your brand reputation. Here are some of the many ways Sine can help businesses stay compliant:
Display non-disclosure agreements, fire evacuation diagrams, and other important documents upon check-in.
Sine Workflows: a powerful compliance tool to enable digital verification of staff, contractors, and visitors before they even arrive on site.
Blocked visitors can be flagged and denied access if they have been listed as a non-permitted visitor
Wi-Fi access or key access can be readily available to guests if they need it (while being protected from unauthorised users from accessing it)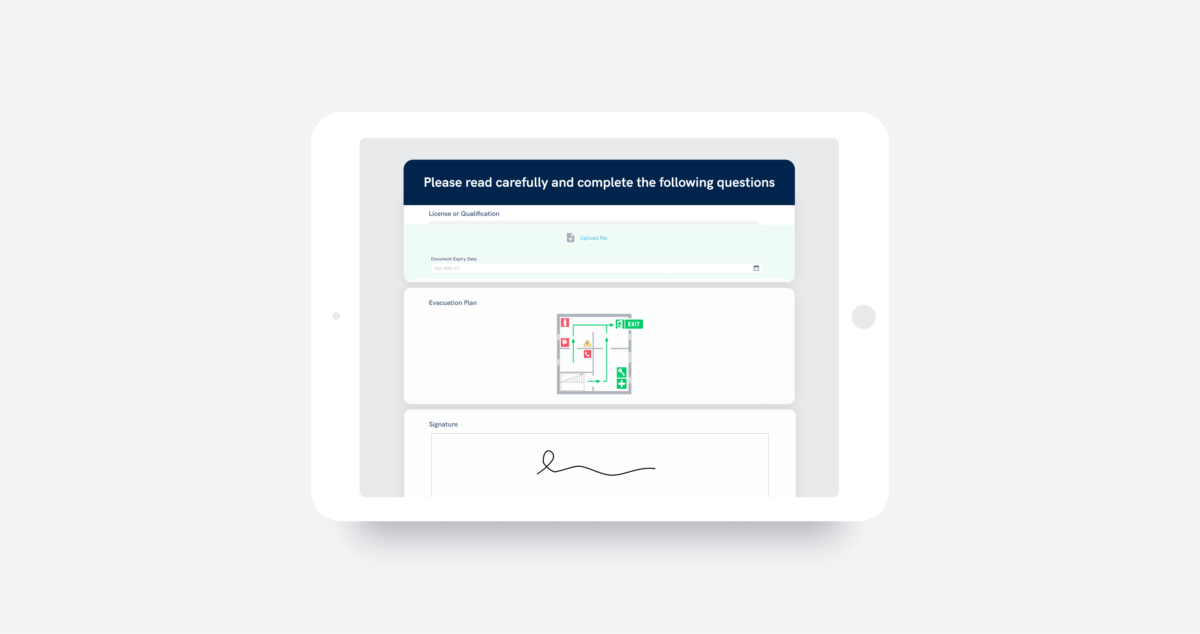 From categorizing visitor types and tons of other features, Sine is your go to visitor management app.
Get our Visitor Management Overview Guide
A useful quick overview of how Sine's visitor management system can benefit your company.