In this four part blog series, we tackle the subject of contractor management. As any business knows, maintaining good communication, close oversight and a clear progress schedule with your contractors is a vital part of maintaining a safe and successful working relationship. This series will show you how Sine can assist your business, your site supervisors, and your contractors in keeping track of on-site presence, from arrival right through to departure, including on-site management and reporting.
Stream our free webinar all about Contractor Management.
---
Live up to it
"A firm, hearty handshake gives a good first impression, and you'll never be forgiven if you don't live up to it."

P.J. O'Rourke
In the first part in our contractor management series, we talked about the importance of making a good first impression. We discussed the steps that Sine can offer to secure an efficient arrival process for your contractors, from easy check-ins to safe sign-offs.
But what good would a swanky arrival process be if it weren't followed by intelligent processes that show themselves throughout a contractor's stay on-site?
Sine understands that following safety management practices is one of the most important aspects of contractor management – for both your site supervisors and your contractors. That's why we're more than just a check-in and check-out tool; we have designed key software to assist both you and your contractor throughout their time on your site.
Using the Sine Pro app, site supervisors and managers are able to link with contractors, providing a direct line of communication with live messaging via push notifications, SMS or email. Particularly important in the case of an emergency evacuation, not only can emergency messaging be activated, but a full list of active contractors on site can be generated with the click of a button.
Sine also offers the added ability to supply a direct host link between site manager and contractor, particularly useful for operations managers that may be off-site. It allows for safety compliance reviews prior to any work being commenced, with risks flagged for unauthorized activity requests or any discrepancies in required certification.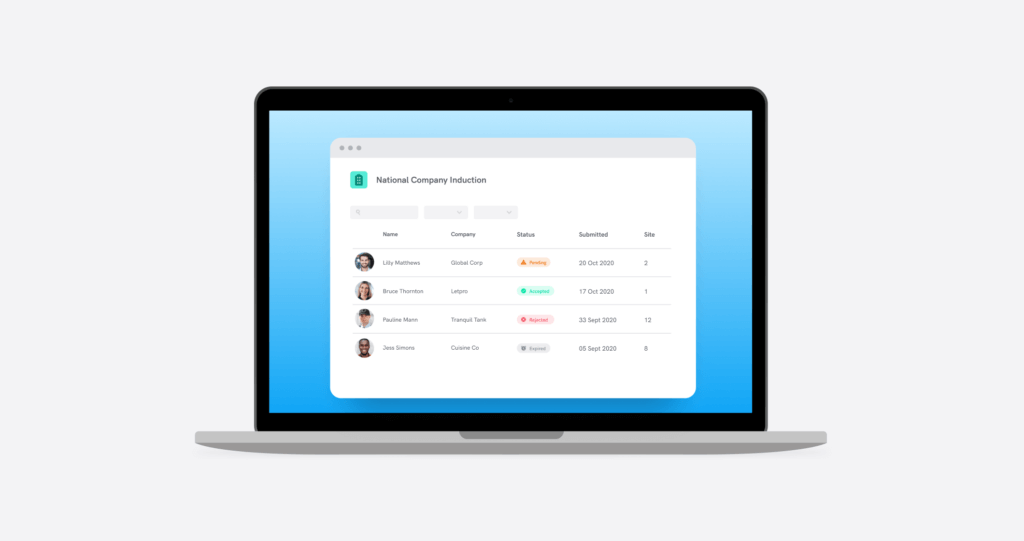 In addition, Sine can assist by tracking time and attendance of contractors while on-site, helping busy site supervisors remain in the loop of who is where, and when. Importantly, it also provides access to reporting tools that can be useful for accessing site attendance records in the event of an incident, right through to the cross-checking of invoices.
It is with these intelligent on-site management features that Sine can offer peace of mind for both your operations managers and your contractors that they are all in safe hands.
Look out for the next blog in our contractor management series, where we look at exit procedures for your contractors, and how to make it a smooth and secure process with Sine.
Be sure to check out our entire blog series:
Want to get the full picture? Download our free ebook.