In this four part blog series, we tackle the subject of contractor management. As any business knows, maintaining good communication, close oversight and a clear progress schedule with your contractors is a vital part of maintaining a safe and successful working relationship. This series will show you how Sine can assist your business, your site supervisors, and your contractors in keeping track of on-site presence, from arrival to departure, including on-site management and reporting.
Stream our free webinar all about Contractor Management.
---
Put your best foot forward
"To put one's best foot forward." It's a common phrase used to describe how someone might present at his or her best, or work hard to make a good first impression.
Navigating the sometimes murky waters of contractor management can be a challenging task. There is a common belief that a good contractor relationship largely comes down to the work practices of the contractor themselves. While this is true, the management practices of the employer towards the employee in return play just as important a part in building a good contractor relationship. It's fair to say that putting one's best foot forward goes both ways.
While contractors are responsible for managing their own reliable and safe work practices, it is an employer's responsibility to ensure that their employee's health, safety, and performance are all tracked and maintained. Providing an easy and efficient framework within which to operate for your contractors and staff alike goes a long way towards ensuring a stable relationship centered on best practice principles.
So let's start from the beginning. Starting strong by welcoming, inducting correctly, and giving clear lines of communication with site supervisors, are all vital parts of ensuring your projects have the best chance for safe and successful completion. Sine helps by providing you and your contractors all the information you need in real time from the moment they step onto a site. Gone are the days of manual sign-in books, replaced instead with a site management process that is fast, efficient, and modern, right from the first step.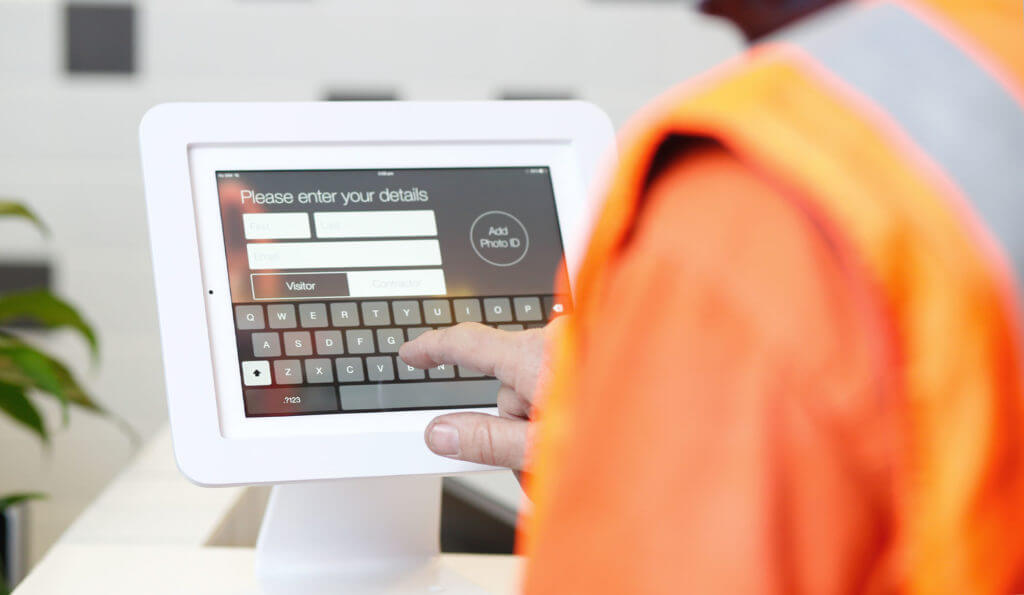 Sine's smartphone and iPad app check-in – no outdated sign-in books. Instead, real-time information collected in a modern and efficient manner. Remote locations and unmanned reception areas are maintained by our SinePointPro app, with printable badges. Too remote for an iPad service? No problem. In a few easy steps, contractors can download the Sine Pro app on their smartphone for free, enter their user information, and set themselves up for easy check-in and check-out for each return visit.

QR code check-in – where it is not practical for sites to have an iPad for check-in, a poster containing a QR code for scanning can be located at the entry point instead. This is particularly useful for remote sites, warehouses, or industrial sites.

Health, safety and inductions – decrease your risk and increase your compliance by providing contractors with safety information to be read and signed off on upon arrival, all from the app. Have a digital copy of all contractor responses and completed forms, accessible from your dashboard.

Special permits and host approval – where safety processes are a little more complex and supervisors are offsite, Sine's host approval function can provide instant, real time alerts of contractor commencement, with the ability to accept or reject entry requests remotely.
As a business, using Sine to put your best foot forward is a significant step towards helping your contractors to put their best foot forward, too.
Be sure to check out our entire blog series:
To learn more about Sine and its powerful contractor management solutions, download our free ebook.