Hospitals and healthcare facilities require secure environments above and beyond the norm. Any security issues that arise can have long-lasting consequences on vulnerable people as well as serious legal ramifications. And yet, a 2018 ASHE Hospital Security Survey found that "maintaining security has become 82% more challenging over the past 2 years" – and that was pre-COVID.
COVID-19 has necessitated even more data collection as well as restrictions on both patients and visitors. Now we're seeing more and more healthcare facilities use visitor management systems (VMS) to help ease the burden on staff. Read on to discover the 7 key reasons why visitor management systems are vital to healthcare facilities.
Be sure to check out our webinar all about managing health and safety in the health and aged care sector featuring Senior Sales Executive, Matt Hawken, and Head of Customer Success, Michael Tagliaferri.
---
1. Visitor management systems help streamline the check-in process
From identification confirmation to patient questionnaires and health insurance information, a VMS allows healthcare facilities to digitally manage the check-in process with ease. Patients can submit pre-filled forms through secure channels even prior to their visit, helping to ease the strain on an already stressful process.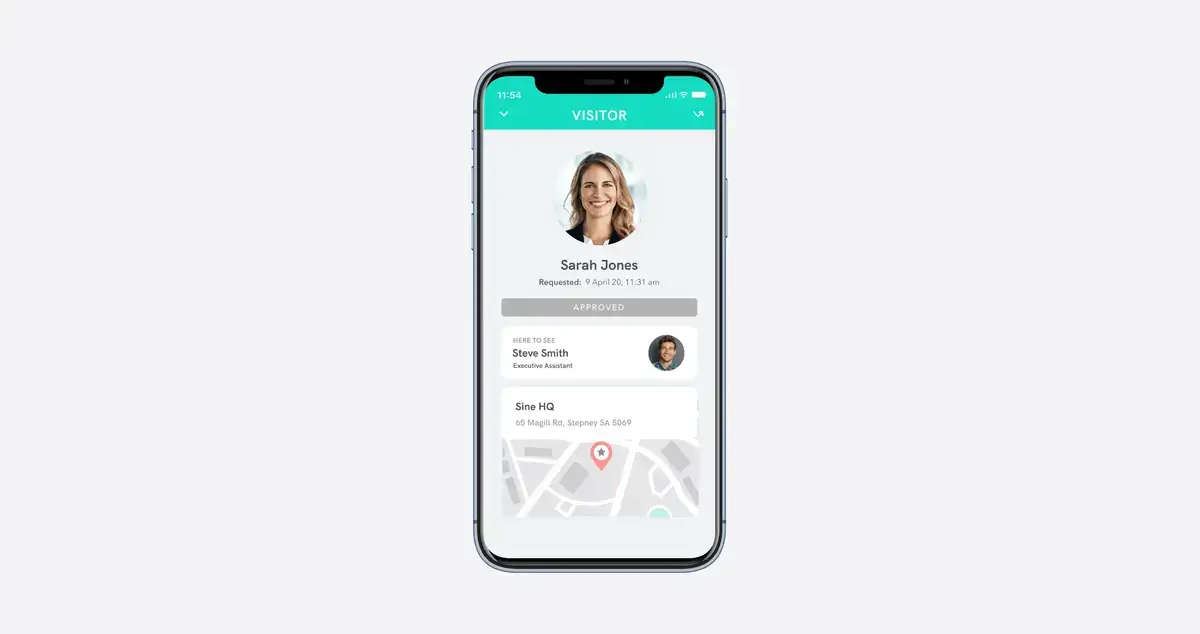 2. Visitor management systems help create a more safe and secure environment
Whether it's a doctor's office or an aged care facility, patients are entitled to privacy and dignity. That means the flow of people into and out of the building needs to be carefully monitored. A VMS can provide QR codes in advance and ID badges on site to approve visitors and contractors and get them where they need to be. It can also send automatic alerts to security staff when they're not on track.
3. It's easier for healthcare workers to maintain HIPAA compliance with a VMS
It's vital to keep sensitive patient information in the right hands. A VMS can keep track of who has access to patient records and silo different sets of information so that nothing extra is revealed to visitors or contractors. That's not just convenience, but the law as dictated by the HIPAA privacy rule.
4. Visitor management systems allow for both transparency and privacy
Privacy is of paramount importance in healthcare, but so is transparency. By tracking patient, visitor, and contractor data digitally you can see what information has been gathered, who has viewed it, and stay in compliance with all regulations related to data protection.
5. Visitor management systems assist with changing COVID protocols
COVID has complicated matters when it comes to not only who you let into a facility but gathering information about them. From touchless check-ins to the recording of temperature checks, vaccination status, symptoms, travel, and building access, a VMS can help keep facilities safe and even aid in COVID contact tracing. Having a digital system also ensures that any changes in protocols are handled accurately and consistently.
6. Having a visitor management system enhances customer satisfaction
Having a straightforward way of collecting and using data lets office staff prepare for visitors and contractors adequately so they can focus on being welcoming and providing any other assistance needed. A VMS does the work of collecting identification in advance so that most people who walk in the building are expected and cleared to enter. That helps increase patient satisfaction as well.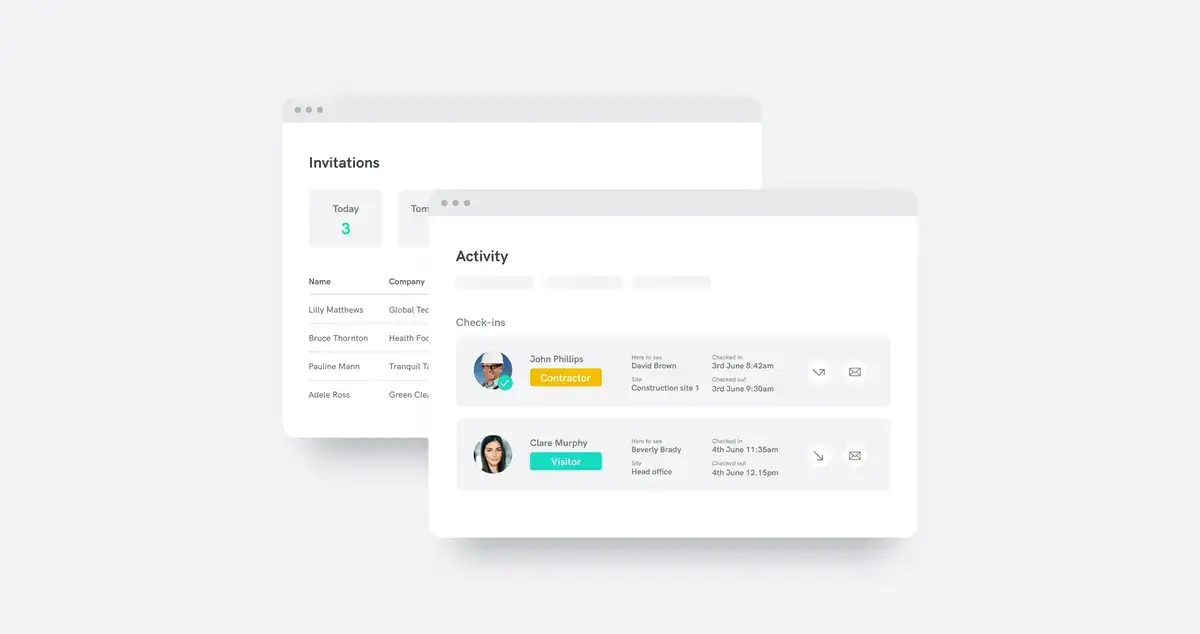 7. Visitor management systems are more reliable and secure than paper logbooks
Keeping track of visitors using paper logbooks and sign-in sheets isn't just potentially dangerous during communicable disease outbreaks, but it lacks the privacy, consistency, and accuracy of a digital visitor management system. A VMS cuts down on the paperwork in your office so your staff can be more sustainable and concentrate on the things that matter. And to top it off, it's far more cost-effective to automate your visitor entry.
Visitor management system software from Sine automates and optimizes data collection, which enhances the efficiency, safety, and security of healthcare facilities. There are many more reasons why upgrading to digital is ideal, but in healthcare it's essential.
Want to find out how Sine can help you improve the visitor management of your healthcare facility? Schedule a free demo with one of our experts today!