It has been a challenging few years for Australia, with the nation faced with the unprecedented impact of the Covid-19 pandemic whilst attempting to navigate toward a healthy economic recovery. Without a doubt, the pandemic has led to a significant increase in online shopping and parcel movements, taking a toll on postal companies pre-pandemic delivery strategies. In particular, the logistics industry has been burdened by this trend and has been forced to adapt to new systems and work practices, especially through the increase in demand for home deliveries and labor shortages.
The logistics industry is a vital element in the Australian economy, especially as we voyage toward the target of strong post-pandemic economic growth. This is especially relevant with its flexibility and resilience to constantly changing consumer demands and disruptions, alongside providing various employment opportunities.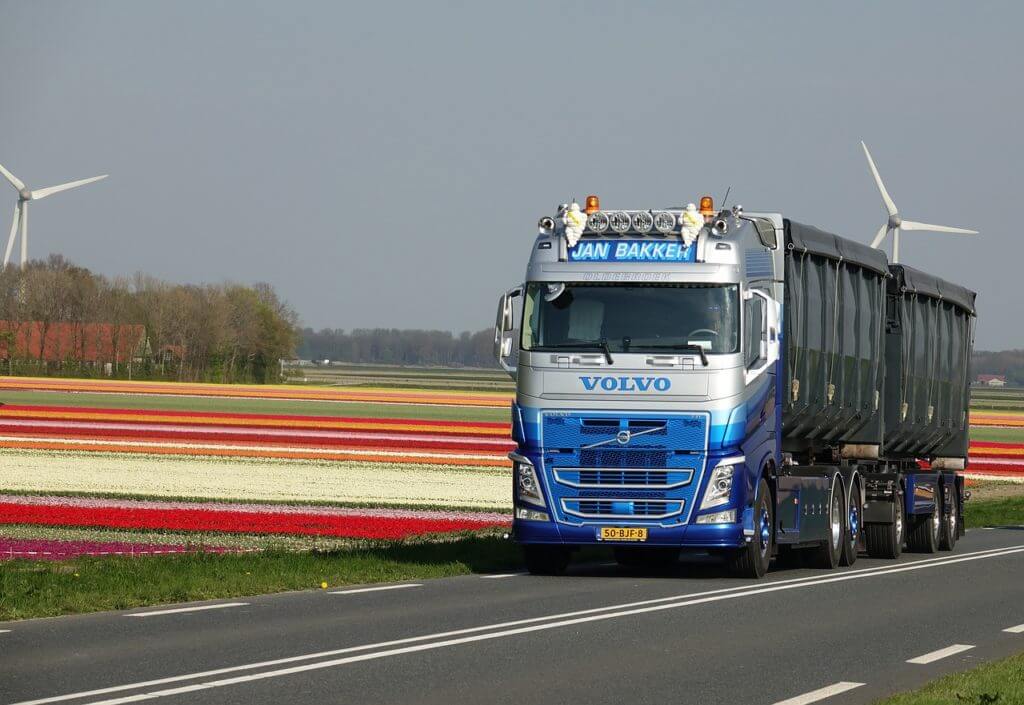 However, transport and logistics are one of the most dangerous occupations. This may be due to (but not limited to):
Incorrectly loaded vehicles lead to: rollovers, injury, lost or damaged loads, and in worse case scenarios, even death.
Vehicular accidents from speeding, driver fatigue, or weather/driving conditions
Driver fatigue: Caused by long driving hours, unrealistic/tight work schedules, inadequate rest breaks, irregular sleep/working cycles, mental or physical exhaustion, and more.
Incorrect manual handling of heavyweights
Exposures to gases and fumes
With a high rate of workplace health and safety incidents in transport and logistics, alongside its importance in ensuring the economy runs smoothly, it is crucial that employees are kept safe and companies are compliant with the Chain of Responsibility (CoR) regulations.
What is Chain of Responsibility? (CoR)
Chain of Responsibility (CoR) was introduced in Australia in October 2018, as part of amendments made to the Australian Heavy Vehicle National Law (HVNL). Under this legislation, all organizations that operate vehicles over 4.5 tonnes are expected to take proactive and responsible steps to run a safe and compliant business. It is just as the name suggests, whereby all parties in the supply chain are responsible for transport safety.
Even if you do not drive or operate a heavy vehicle, being a part of the supply chain means you share an equal responsibility to ensure the HVNL is being followed. Further, the CoR legislation exemplifies that any incidents or problems occurred throughout the supply chain may not be entirely the fault of the driver.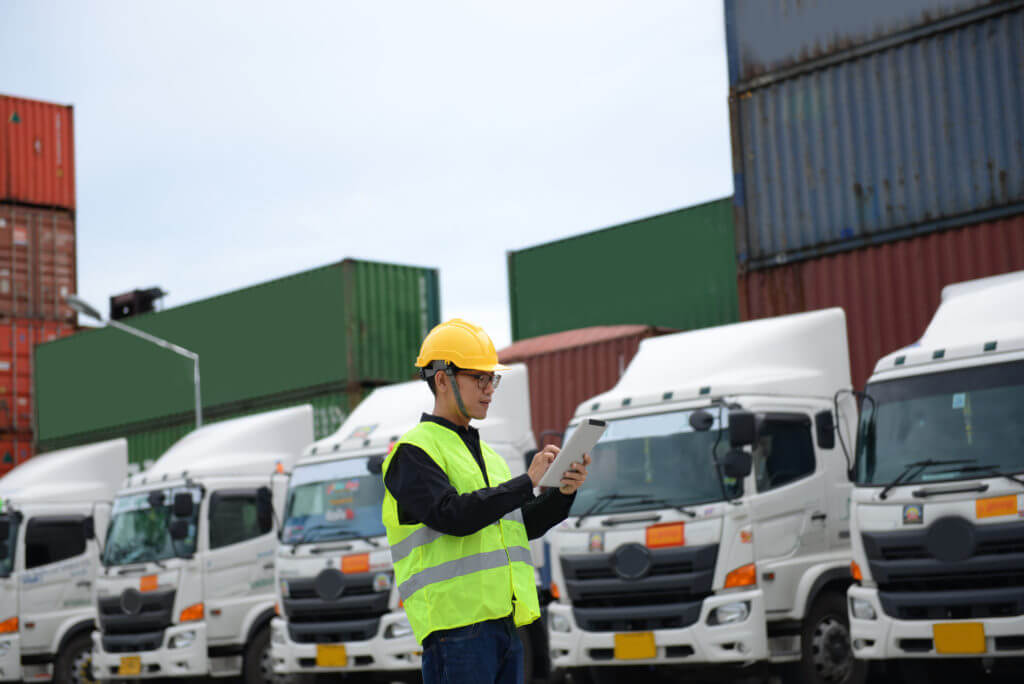 Chain of Responsibility breaches can occur in a variety of ways: For example:
Forcing unrealistic business demands or deadlines that may cause a driver to breach fatigue management requirements or speed limits.
Failing or forgetting to assess driver fitness for duty
Not weighing, measuring, or securing loads
Causing delays in loading or unloading
Not packaging goods correctly
Failing to consult or engage with other parties to ensure safe practices
CoR Australia: a state-by-state guide
The Chain of Responsibility legislation is part of the Australian Heavy Vehicle National Law (HVNL). The Heavy Vehicle National Law currently applies in:
Queensland
New South Wales
Australian Capital Territory
Victoria
Tasmania
South Australia
The HVNL does not exist in Western Australia or the Northern territory. Instead, they choose to retain their transport management systems and laws to manage the industry-specific to the state or territory. However, the HVNL applies to vehicles from these areas if they cross the state or territory border. Despite states and territories having slightly modified sections around HVNL, or their legislation, the Chain of Responsibility (CoR) is paramount and relevant throughout Australia in achieving compliance and safety within the logistics industry.
How Chain of Responsibility (CoR) affects the logistics industry
For firms in the logistics industry, it is vital to ensure all relevant stakeholders are legally compliant with the Chain of Responsibility guidelines. This can help create a cohesive community of safety and accountability within the industry. Further, when logistics companies are compliant with CoR, it can help keep everyone safer on the roads (whether it be a driver or a member of the public), can help mitigate the risks of injury/damage to stock, enhance efficiency and even help reduce the likelihood of hefty non-compliance fines.
It can also serve as a guideline or reference for those in the logistics industry, helping them to ensure they are taking all the necessary steps to prevent an incident from occurring. These guidelines are also vital in ensuring employers, managers, and HR staff working within this industry are held accountable for ensuring the safety of staff members and are not forcing them to undertake unsustainable and unlawful levels of work.
Stakeholders in Chain of Responsibility (CoR)
According to the HVNL, any party involved in the supply chain has a responsibility to ensure compliance with road transport laws. Adding on, being part of the CoR stems from a function you perform in the supply chain, not because of your job title/description.
Parties that have a role in ensuring the Chain of Responsibility is being complied with consist of (but are not limited to):
Employers
Contractor/self-employed driver
Vehicle operator or driver
A scheduler for the vehicle
Loading manager for goods in the vehicle
A loader/unloader of a vehicle or any goods in the vehicle
A consigner of goods for transport by the vehicle
A consignee for goods in the vehicle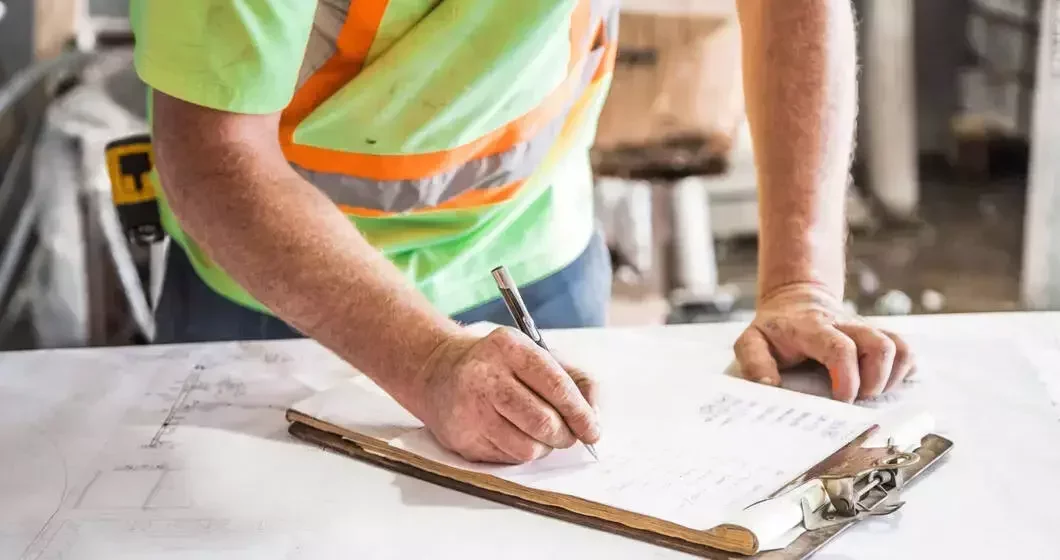 Utilizing Sine Core and Workflows to enhance CoR compliance:
Sine offers robust solutions to help make compliance with CoR and workplace protocols a breeze.
Geofencing and real-time notifications capabilities
Geofences can help the logistics industry streamline the check-in and out process, all while helping companies adhere to the Chain of Responsibility. Geofencing utilizes technologies such as GPS and IP addresses to build a virtual radius around a desired location, allowing your repeat visitors to automatically check in and out.
This can help ensure everyone in the supply chain is adhering to the Chain of Responsibility, enhancing visibility by receiving notifications when your visitor arrives and choosing to accept or reject with custom messages.
For instance, when a truck driver enters a pre-set geofenced area, it will automatically check them in. This can help maintain their attention on driving and assist managers to gain a clearer picture of who is coming and going from their site. Adding on, it allows managers to track employees, goods, and vehicles to help them comply with deadlines, manage deliveries more effectively, and adhere to the Chain of Responsibility.
Say one of your truck drivers is expected to arrive on-site on Tuesday at 3pm. However, you are notified that they checked in on Tuesday at 1pm, which is earlier than their expected time. This can give you insight into not only what time they are arriving on site, but whether they are complying with CoR policies. For instance, it may be an indicator they may have not taken an appropriate number of breaks, did not comply with speed limit regulations, or are being given unrealistic deadlines. No matter the reason, this provides an opportunity for all parties involved in the supply chain to help ensure the driver is taking reasonable steps to adhere to the Chain of Responsibility.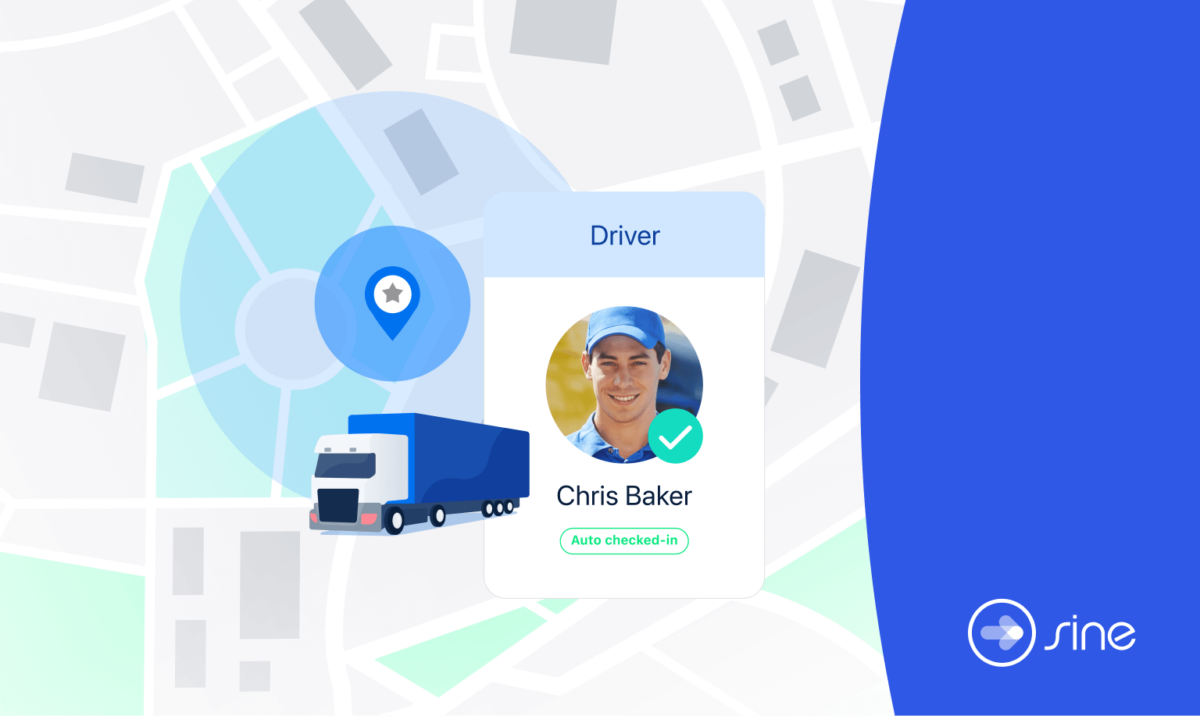 Geofencing can help ensure that everyone on site is kept informed. Users can receive notifications via SMS, email, or push notifications through the Sine Pro mobile app, letting them know of any important updates that may occur or in the case of an emergency.
Users can also be prompted to complete a check-out form upon check-out. This can be used to help comply with Chain of Responsibility requirements by asking questions such as:
Are you well-rested and have taken enough breaks?
Have you checked your load and ensured goods are packaged correctly?
Do you have enough food and water?
Are you mentally and physically capable of making informed and reasonable decisions on the road?
And more
These reminders can serve as assistance to help keep your drivers informed of their part in staying safe and complying with the Chain of Responsibility.
Visitor types
From office branches to warehouses, Sine's flexible visitor types allow for quick check-in and out for all your staff and guests. Whether it be staff, visitors, contractors, or couriers, choose from multiple visitor types.
Dashboard and reporting
A powerful web dashboard to help you manage your sites and gain valuable data over your work sites. The Sine Web dashboard gives managers a much-needed helicopter view over people operations across all your sites – in real-time.
Manage CoR compliance with Sine Workflows
For companies in the logistics industry, Sine Workflows can help take out the heavy lifting from your compliance processes. Of course, to ensure CoR is being followed, everyone in the supply chain must play their part and be accountable for non-compliance. Workflows are a powerful tool that can help companies make adherence to CoR far easier and more efficient. Furthermore, it can help the logistics industry ensure that staff members have the required training, documentation, and directions to undertake work safely and correctly. Set up single or multiple workflows for your sites and have workflows completed before, during, and after checking in to a site.
Sine helps to ensure only approved contractors or visitors enter your site after completing the required workflow, namely:
Company inductions: Easily set up site-specific company inductions and have them completed from the Sine Pro mobile app or web dashboard. Include videos, images, or document upload in the workflow
Incident reports: Have your contractors and staff report all details and upload photos regarding defects, incidents, and inspections via their mobile phone.
Quickly respond to submissions: Monitor a workflow and view by status type and site from the web dashboard. Track responses with pending approval, and dive deeper to see a respondent's form answers and review document uploads. Accept or reject submissions with a custom message.
Collect licenses and permits to work: Have a contractor's licenses and permits to work submitted prior to work.
Use cases: Chain of Responsibility, national inductions, site-specific inductions, permits, access requests, training and learning flows, asset registers, inspections, accreditation training, job completion sign-off, job request authorization, SWMS, and more.
---
In the logistics and supply chain industry, Sine can simplify compliance with CoR and industry policies to help enhance safety, security and efficiency throughout your sites.
For more information around how to effectively manage contractors and enhance safety, security, and compliance, download our free contractor management guide.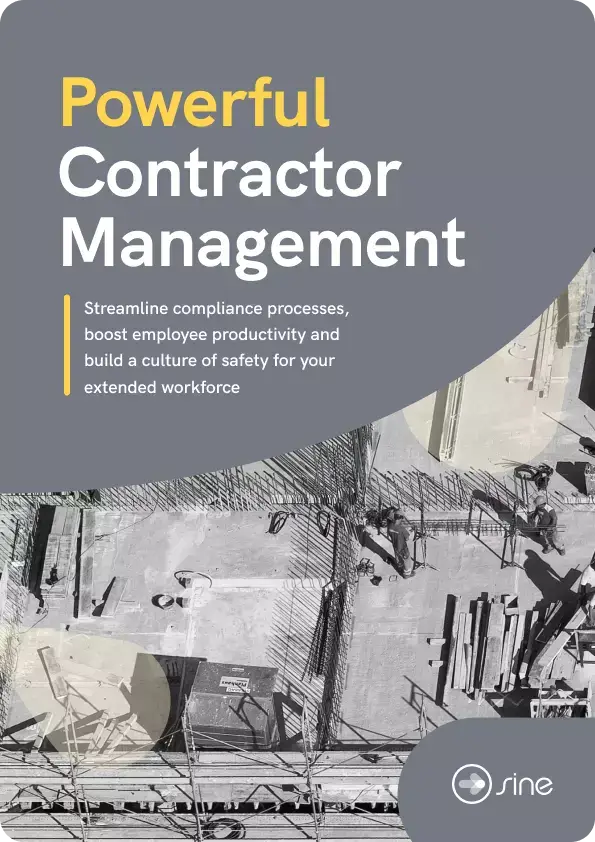 Get our Contractor Management Guide
Solutions to unlock operational efficiencies and improve safety.