Now that we are returning to the office, it is important to take your workplace security to the next level. Fortunately, Sine offers an array of features and integrations to help add that additional layer of security to your site, preventing unauthorised personnel from entering your site, reducing the likelihood of theft and losses.
Discover how Sine can help safeguard your site and help ensure only authorised visitors are allowed on your site!
Facial recognition
What is facial recognition? Simply put, it is a way of recognising a human face through technology.
Sine's face check uses advanced facial recognition technologies specifically designed to improve the security of your site by ensuring all your visitors identify themselves. This impressive technology uses biometrics to map faces and saves recognisable features as verified data, specific to that individual. Then, it compares this information against their database of recognised faces to see if there's a match. Not only is this an effective way to verify someone's identity, but it can also makes the check-in and check-out process quicker and easier. Sine's face check helps you to establish a safer, more secure workplace, significantly enhancing your existing security system and assisting you to seamlessly manage your workplace.
Find out more about the check-in process using facial recognition here.
Visitor badges
One of the simplest ways to maintain physical security and confidentiality within organisational facilities is by mandating that all persons on site wear visible credentials. With this policy enforced, it can be easy to spot anyone present in the facility who is not wearing such credentials. This is especially useful in larger organisations, where it may not be practical for staff to be able to identify everyone on site.
For a visitor badge to be effective, consider some of these specific details that should be included on the badge:
Photo identification: Ensures that the badge has not been stolen and that the person wearing the badge is the same person identified on the badge.
Visitor name
Visitor company
Host name
Visitor type: Once you have your visitor types determined, consider where different visitor types are allowed to be on your site.
Check-in time and date: Visitor passes that are expired or no longer valid can be easily be identified.
Digital visitor badges
For organisations looking to move to a paperless workplace, or you are simply worried about physical visitor badges being stolen, lost, or damaged, then Sine's digital visitor badges can be a great fit for you. The Sine Pro mobile app allows visitors to check-in through their mobile device, generating a digital visitor badge on their phone. This can then be shown throughout the facility if they're asked to verify their credentials or if they have checked in.
Prepare or warn staff with watchlists
Sine's watchlists feature helps you to upkeep a positive customer service reputation by always being prepared to welcome important guests to your site. A Whitelist can be created to identify VIP guests who require the top level of service, preparing your reception staff to look after your guests and provide a smooth check-in process.
More importantly, Sine's 'watchlist' feature reassures you and your workplace that extra precautions are being taken to help prevent any security breaches or theft from occurring. A 'Blacklist' can be assigned to a visitor to warn reception staff or designated watchers of a suspicious or unwanted character entering your site. Further action can then be taken by denying entry or alerting security. This can help strengthen the security of your site and enhance the well-being of your employees, where only authorised and compliant guests are permitted on your site.
Sine also integrates with Descartes MK Denial to instantly screen all visitors upon check-in.
Access control integrations
Access control can be an integral element of your workplace security. It is a secure way of providing quick and convenient access to authorised visitors whilst helping to prevent unauthorised people from gaining access to your workplace. Access control can prevent people from breaking in, assists you with keeping track of your valuables, and helps you to comply with your company security regulations or policies.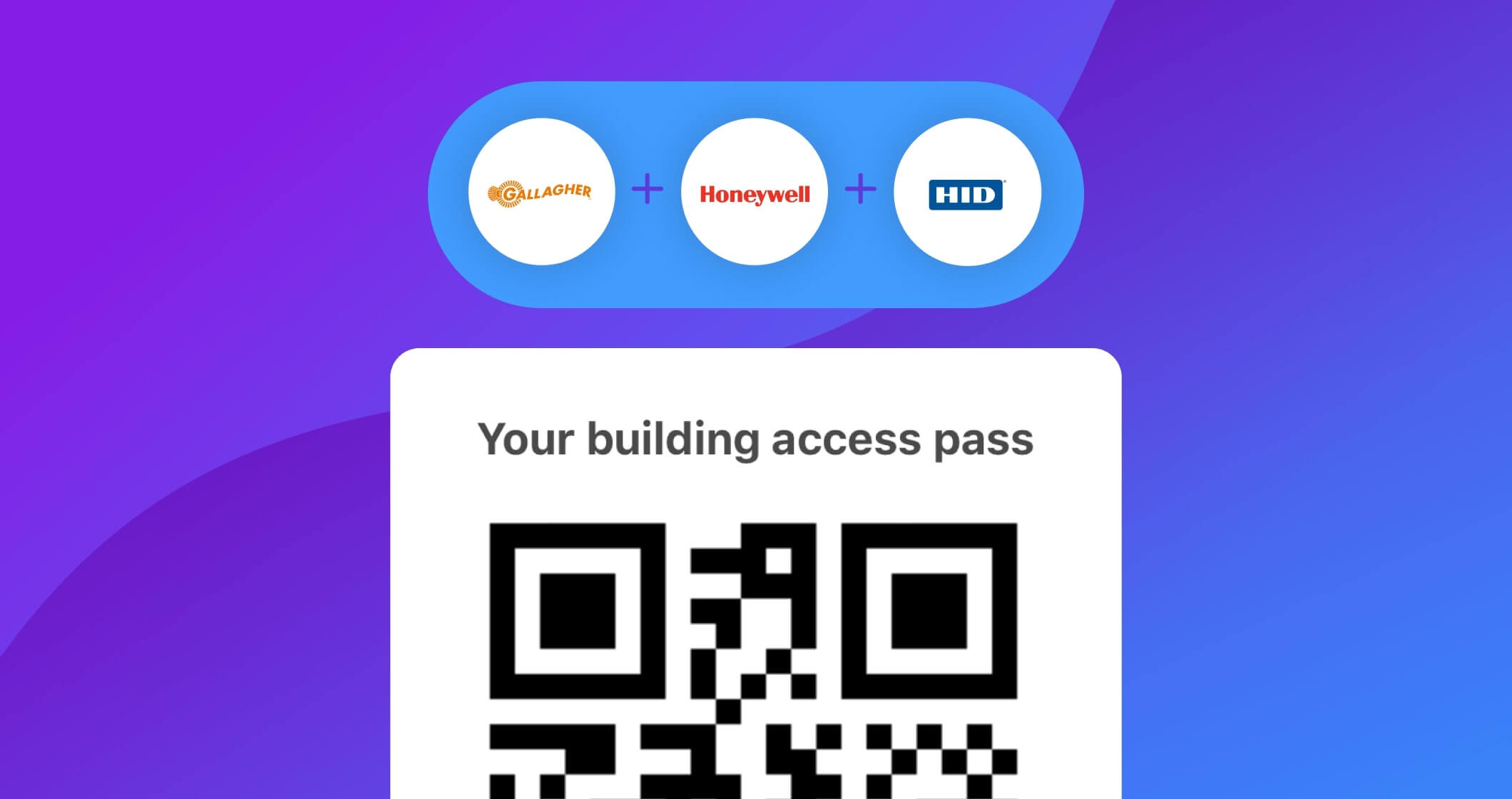 Sine integrates with high-quality access control platforms to add an extra layer of security to your site, namely:
Sine + Gallagher: Add another layer of security to your site where your visitors will be issued a unique QR code which they can scan at the Gallagher scanners to be granted access to your site. The QR code will be deactivated after the specified time of your choosing, or simply upon check-out. Suitable for businesses who place a large importance on on-site security, especially multi-tenant buildings, as it allows controlled access to certain floors and office spaces right from the Sine dashboard.
Sine + Honeywell: This allows you to automatically provision access credentials before arriving on site which are then used for check-in. Adding on, manage multiple access points with ease right from the Sine dashboard, allowing controlled access to specific building levels and office spaces.
Sine + Inner Range: Provide access credentials from Inner Range's Integriti access control system to visitors and contractors arriving on-site, during check-in through Sine. Add a layer of security to your site by issuing visitors and contractors with a personalised QR code that can be deactivated after the duration of their visit.
This blog post is just a starter to how Sine can help enhance your workplace security. Want to learn more about how Sine can help you safeguard your workplace? Don't wait till it's too late!