If you work in Human Resources (HR), you know just how much of your job goes unnoticed. HR manages potential, current, and outgoing employees, plus all of their data. And because much of this information is private or used to assess employee fit, there's little room for human error. HR also needs to manage a variety of compliance tasks for outside authorities.
These are just some of the reasons why HR can benefit from automation and why tools like a visitor management system (VMS) can make these tasks more accurate and efficient.
Boost efficiency through HR task automation
Most repetitive, manual tasks can — and should — be automated. In some cases, this may involve increasingly sophisticated AI for large multinational companies with thousands of employees to manage. But automation doesn't need to cost a fortune or involve retraining your whole staff. Many companies, large and small, can benefit greatly from the tools included in visitor management systems and their integrations.
Gartner's Top HR Trends and Priorities For 2023 found that 60% of HR leaders are planning on prioritizing leader and manager effectiveness in the near future. Managing flexible workflows will require more attention, and employees are increasingly seeking more authentic, empathetic, and adaptive leadership.
HR departments can consider automating tasks like:
Processing payroll
Sending and receiving standardized forms
Sending email reminders
Some employee onboarding (such as background checks) and offboarding tasks
Tracking employee training, continuing education, and other skill management
Timekeeping for payroll
Tracking sick days, personal time off, and vacation days
Processing tax forms and other standard contracts
Notifying employees of compliance tasks
Some aspects of expense reporting
Submitting compliance reports
Automating standardized tasks is an essential step in freeing up HR managers and their staff to provide this kind of personalized attention so your company can retain its best employees.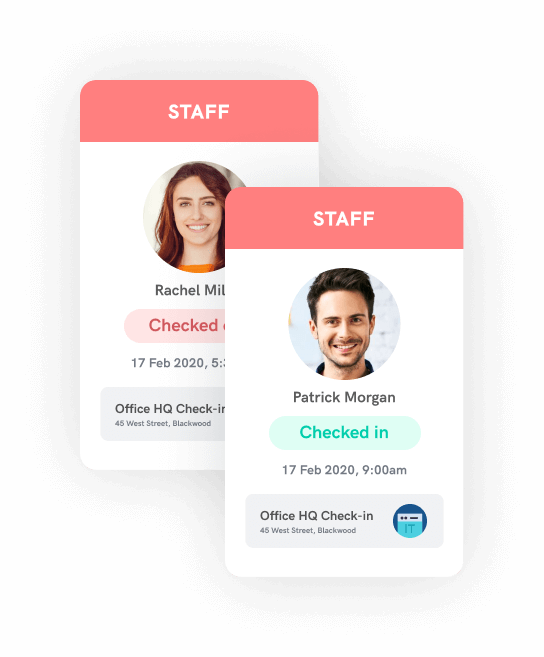 How HR benefits from visitor management systems
While there are many options for automating HR-related tasks, a comprehensive VMS like Sine's offers a variety of these functions while also serving other departments, such as security, IT, facilities management, marketing, and legal.
Even standard VMS functions like automatically recording building entries can help HR track employee hours for payroll. This is the case for both traditional employees and contractors. Paper time cards and human error in logging hours are inefficient ways to manage employees, and the use of a VMS to track hours also takes a burden off the employees themselves.
Here are some of the other ways HR can use a VMS like Sine's to automate tasks and free up time to give employees what they really need:
Even in its most standard form, a VMS can identify, record, and monitor site visitors to help decrease interruption and distraction so employees in every department can concentrate on the most important parts of their jobs.
Keep your company safe and compliant with Sine
After hiring the right employees, it's typically up to HR to help create a company culture that retains the best talent and makes the workplace feel safe and productive. Because HR is responsible for tasks as diverse as recruiting, onboarding and training tasks, payroll, employee engagement, managing conflicts, compliance, benefits management, ensuring health and safety, and monitoring employee performance, it makes sense to automate as many repetitive tasks as possible.
Automation allows HR employees to give their full attention to high-stakes duties that require personalized attention, empathy, and the ability to switch gears when required. For example, Sine's visitor management system and its integrations allow customers to deliver inductions and safety training, screen visitors and protect employees from threats, verify credentials, and assist with compliance tasks. From construction sites to school campuses and every type of organization in between, Sine helps HR managers keep businesses running smoothly and safely.
To learn more about how Sine can help your HR team automate processes and put the focus back on employee productivity and well-being, schedule a demo with our team today.