Visitor management systems are essentially a replacement for the traditional record-keeping method of visitations to your workplace. Historically, many organisations have relied solely on paper sign-in books to track their visitors. A visitor management system can help streamline and simplify processes, without compromising robust security and compliance obligations.
Find out if its time for your workplace to implement a visitor management system!
You are still using paper-based check-in systems/sign-in sheets
If you are still using a paper-based visitor logbook, now is the time to go digital to help keep track of who comes into your workplace, when they are coming, why they are coming, and who are they meeting with. Here are just some of the main problems you may face if you are still using paper-based check-in systems:
It may not adhere to Covid safety protocols. Germs and contagions can spread far quicker than you may think as papers are passed from hand to hand. It can also be difficult to recognise positive covid cases and who exactly they came into contact with.
It can create data and security problems. A traditional visitor logbook can show confidential data of your visitors. For example, their full name, phone number, address, and confidential company data.
It may create room for human error. Let's say you need to contact one of your visitors, but the phone number they have written down is one that you simply cannot read. The information they have provided is practically useless, and now you have no way of contacting them or seeing if they are even still on site.
It can be bad for the environment, hence your company image. If you are going through large amounts of paper per week, this may create a bad impression for your company as we shift into a more environmentally conscious world.
Check out the 5 ways you can go paperless in 2022 with Sine.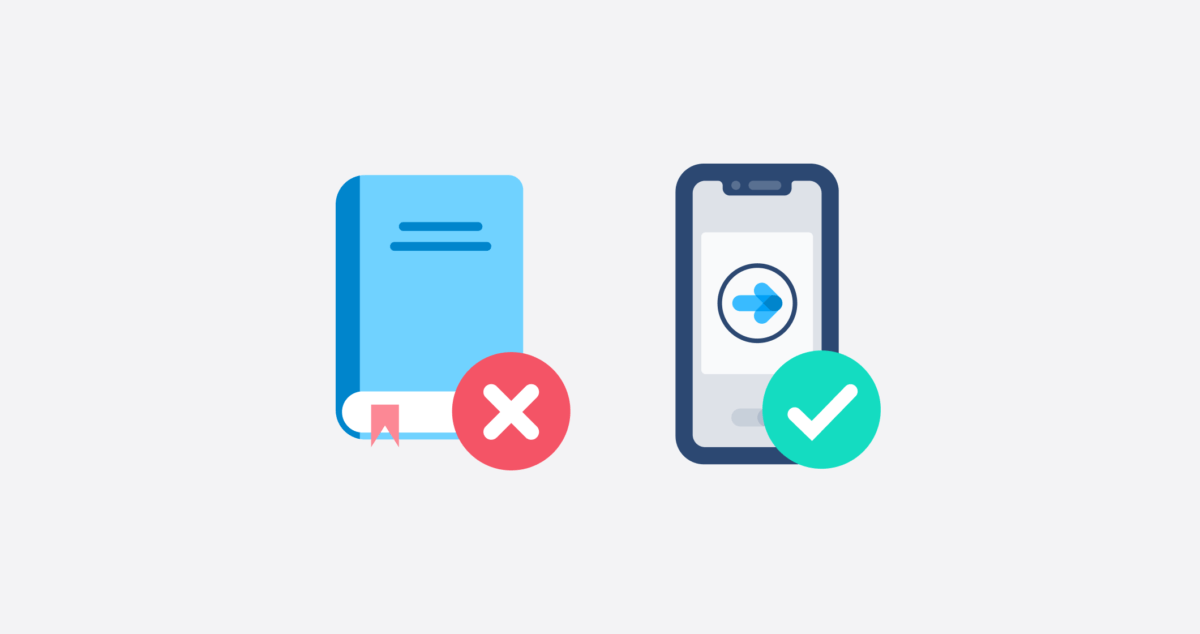 You experience a large volume of unexpected visitors
You may have hundreds of people walking in and out of your site every day, whether they are staff members, visitors, or contractors. However, some may be unexpected guests. For instance, maybe someone has arrived for a last-minute job interview that you weren't made aware of. Keeping track of your existing guests making their way through your site can be a headache to deal with, especially if they show up unannounced. What will you do then? If they are here for a job interview, they probably aren't familiar with the site, and you may need to leave your desk unattended to show them where they need to go. This may leave room for unwanted or unauthorised guests slipping into your workplace without you even noticing.
Sine offers an array of solutions to help deal with large volumes of unexpected guests. Learn more about the Instant QR check-in solution.
You are placing an increasing priority over workplace security
How will you know that everyone entering your site is who they say they are? How do you tell that people walking around your worksite are even allowed to be there? This may be difficult if you are still using paper-based check-in solutions, where it can be easy for unauthorised persons to gain access to your workplace by using a fake identity. If your worksite holds confidential data or has a strong passion for keeping your staff safe, then you may need a modern visitor management solution that can help enhance the safety of your business and your people.
Discover how Sine can help add a layer of security to your site.
You manage multiple locations/sites
A major challenge of managing multiple sites is the limitations of being always physically present in those locations. If your workday is divided up into your visiting and managing various sites, it may be hard to get the full picture of what is happening at each location.
See how Sine can help you maintain visibility across all sites and visitors.
You want to enhance customer satisfaction for your visitors but are not sure how
If you are looking to invest in tools that make guests and customers feel welcome as – or even before – they walk in the front door, then it may be time to implement a visitor management system. Sine has all the solutions to help create a positive visitor journey, ranging from easy-to-use check-in kiosks, a software interface that incorporates your brand identity, custom visitor badges with company logos to individually inviting guests to your site.
Discover how you impress customers with a visitor management system.
You want to keep your workplace safe in case of an emergency
Your employees may know your security protocols, but there's a chance your visitors and contractors are not. If there is an emergency, how will your visitors know what to do? where do they go? How will you notify everybody if time is precious?
Smarter, safer workplaces start with Sine.
Find out how Sine can help improve your workplace