Sine has helped thousands of companies around the world streamline their business. We understand that every business is different, with their own unique needs and expectations. Continue reading to discover some of the many companies Sine has helped transform and digitise their visitor and contractor management system!
Education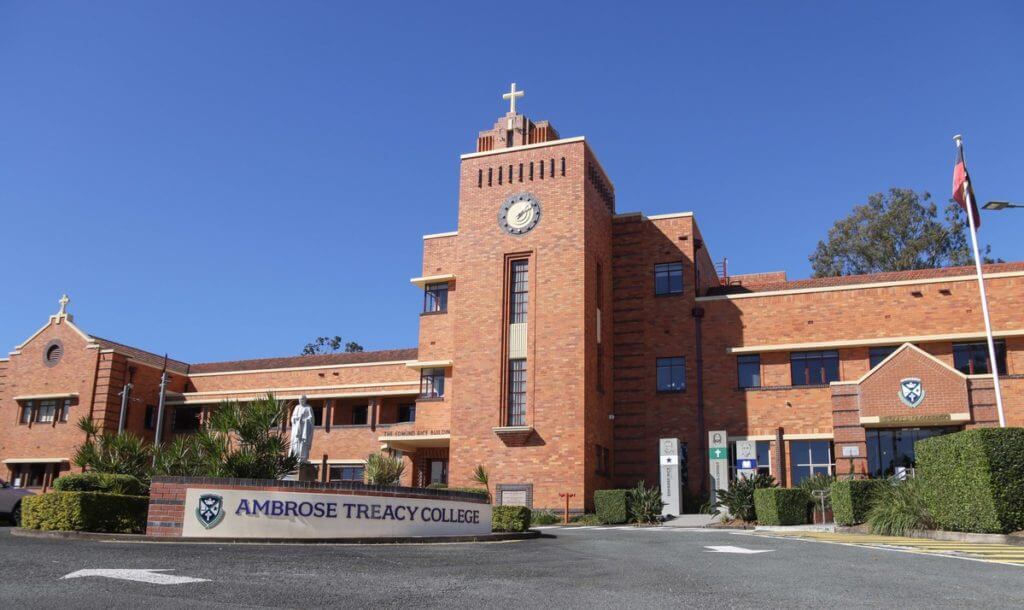 Ambrose Treacy College
For Ambrose Treacy College, a paper-based system was no practical. They found a perfect match with Sine to help them implement a modern visitor management solution. Aspects such as live dashboard reporting, ID visitor badges, customised check-in questions, check-in approvals, and outstanding customer service are just some of the many reasons why they will always choose Sine.
The College took Sine to a new level by adding contractor management capabilities through Sine Workflows. As a result, the college was able to ensure a smooth check-in process for every contractor or visitor!
Read Ambrose Treacy College case study
---
Aged Care
Aurrum Aged Care
Aurrum Aged Care were tired of a paper-based visitor management system. With a continuous growing pile of paperwork and new laws surrounding vaccination requirements in nursing homes, a manual check-in system was no longer practical.
A big standout for Aurrum Aged Care using Sine was the ability to collect flu vaccination certificates quickly and efficiently from all visitors. Adding on, the aged care facilities appreciated the option of approving or rejecting every access request!
Read Aurrum Aged Care case study
---
Construction
McConnell Dowell
McConnell Dowell have always had multiple offices across multiple countries. The overwhelming amount of visitors and contractors was posing an increasing risk to their OHS. By using a mixture of printed spreadsheets and carbon copy sign in books, implementing a visitor management system such as Sine was a must.
They have utilised Sine to monitor visitor attendance, categorise visitor types and much more!
Read McConnell Dowell case study
---
Logistics
DHL
As they had to say goodbye their receptionist, DHL decided it was time to implement a digital visitor and delivery management system.
They valued the affordability of Sine, alongside the ease of adding amendments and knowing that all essential info is backed up in the cloud!
---
Smarter, safer workplaces start with Sine.
Find out how Sine can help improve your workplace
Want to ditch your paper-based visitor and contractor management system? Book a free demo with us today and find out how we can streamline your business!