Visitor flows refer to the volume and movements of visitors throughout and within a building. Key building personnel such as IT managers or facility managers may be interested in monitoring and enhancing visitor flows as it provides valuable data about what is happening on-site. It can also help them a recognize any shortcomings regarding people flow efficiency and space optimization.
A significant part of a visitor's journey when entering a new site is based on how easily they can move around, know where to go, and navigate the building. This is why ensuring seamless visitor flows is such an important part of everyday business operations as these flows can make or break your guests' first impressions of your workplace. Ensuring visitor flows are as seamless as possible can help you create a better experience for not only your guests but also your employees because it helps reduce congestion around the workplace.
Read on to discover some tips on how to create more seamless visitor flows in your workplace.
What makes seamless visitor flows in the workplace?
Achieving seamless visitor flows throughout your building holds an array of benefits. Not only does it allow for more smooth building operations and functions, but it can also enhance your visitors' experience and give them that extra ounce of confidence when navigating throughout your site.
Various factors can help achieve more seamless visitor flows in a building. Adding on, some workplaces may hold different expectations and opinions related around what truly makes consistent people flows. But, the following may be a useful guide for workplaces to follow when considering what generally contributes to a more seamless visitor flow (no matter the scale of operations or industry):
Quick and easy exchange of information
Clear guidance and smooth building navigation
Prevention of congestion and bulky reception queues
Secure and uniform access to specific areas on site
Reduction of cross-flows and bottlenecks within your building
Smooth and secure site entrance and exit for your guests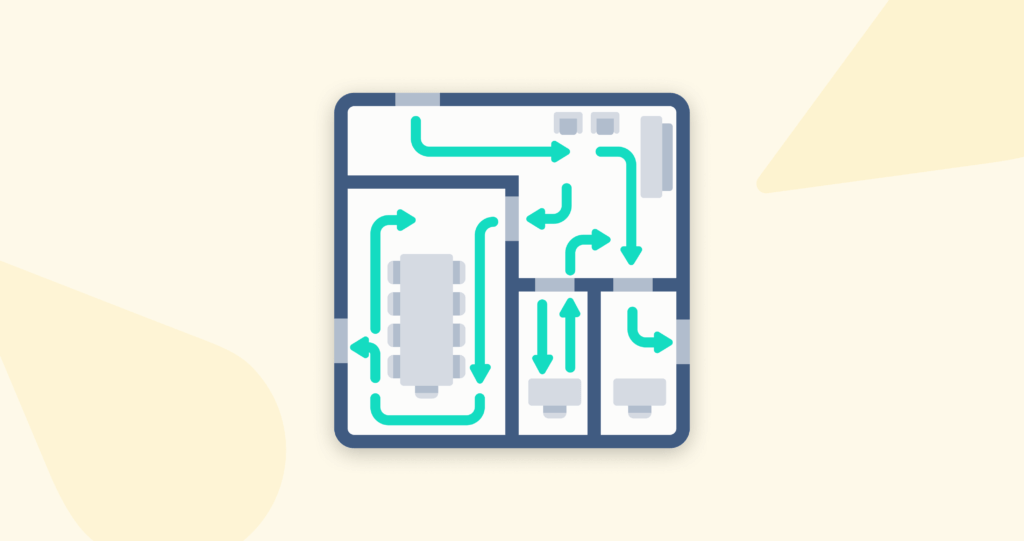 Visitor flow tip 1: Create clear and concise visitor policies
Well-thought-out, concise visitor policies hold an array of benefits to your workplace and its physical security. Office visitor policies allow your employees, managerial staff, visitors, and contractors to understand and acknowledge your workplace rules and expectations. This not only sets the tone of what is required from your staff but allows your visitors to gauge how seriously you take workplace security and the internal operations of your business. When such policies are implemented and scaled, they can help create a more consistent experience for your guests and help you streamline your visitor flows.
Visitor policies can help assist your workplace in achieving more seamless and secure visitor flows in a variety of ways. For this to be achieved, it is important to critically consider what needs to be included in your policy that can help facilitate this.
This may include instructions around where to go and what to do upon arrival, what routes they are required to take to get to their destination, what areas are they allowed or permitted to enter, during what hours are they allowed to visit your site, whether they are required to make an appointment in advance and maybe even what they are required to bring (i.e identification, documentations, credentials).
It might also be advantageous to communicate these policies and procedures to your visitors before they enter your site. This can help give them adequate time to read through and properly understand what is expected from them and what they are allowed/not allowed to do.
For instance, you can communicate to your visitors a map of your workplace and relevant signage they may need to look out for. So, once they do arrive on your site, they know where to go and what to do without the need to wait in line at the reception – helping to reduce bottlenecks and lessening the likelihood of your guests feeling confused or lost.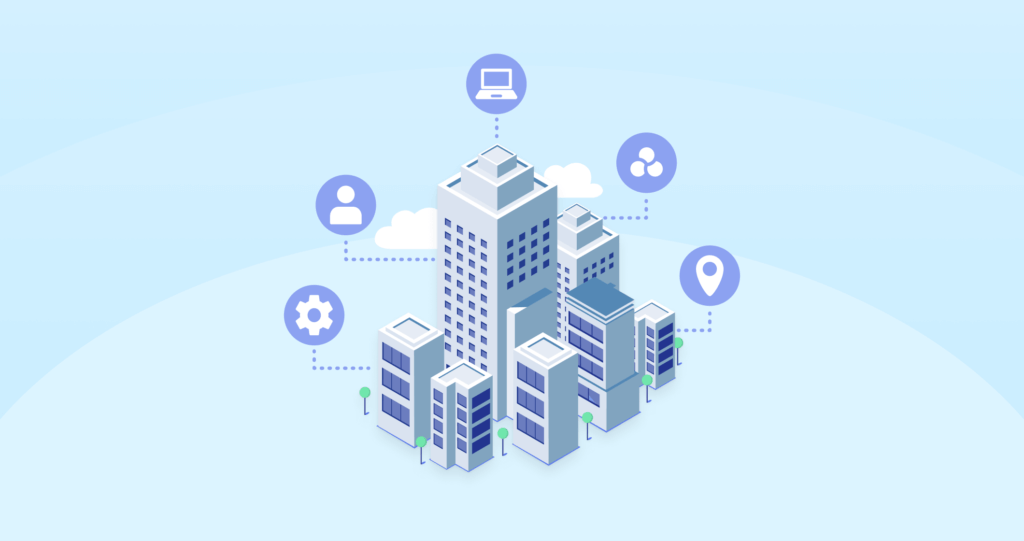 Visitor flow tip 2: Outline and clearly define roles for your staff
Everybody in your workplace, from the reception desk up to the C-suite, has a fundamental role to play when creating a positive guest experience and ensuring that all visitors on site are taken care of. As long as these expectations are communicated to everyone in your workplace, this can help create more seamless people flows throughout your site. It helps set the tone for staff around what is expected of them and what they are required to do if a visitor is lost or in a restricted area.
There are various roles and responsibilities you can assign specific staff members, or even just roles that may be relevant to your workplace as a whole. Regardless, this can help aid in creating more seamless visitor flows. Some of these roles and responsibilities may include:
A point of contact for visitors when they arrive on site
Someone to take them on an office tour
Someone to delegate access cards and requests
Someone to pre-register and invite guests
Someone to communicate with visitors before arrival outlining important site information
Someone to listen to and action visitor feedback to further optimize the building layout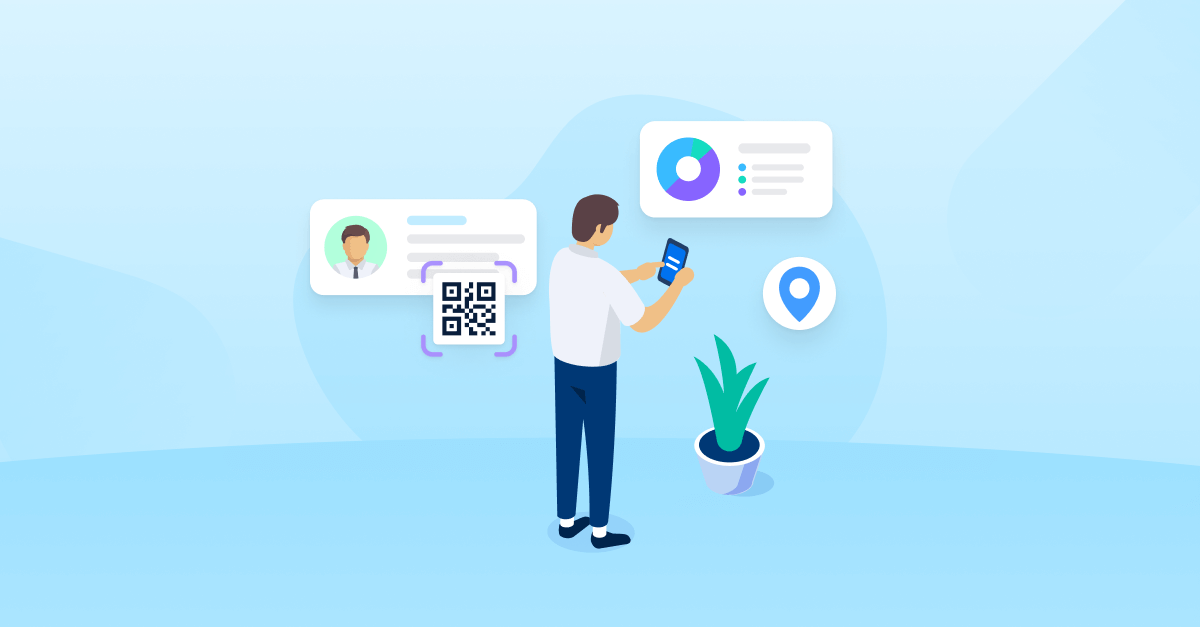 Visitor flow tip 3: Utilize feedback channels and communication
Of course, there is sometimes no better way to enhance the visitor experience than listening to the visitors themselves. Whilst you may have a birds-eye-view of your business operations, it may be optimal to also consider what your visitors have to say about their experiences throughout your site.
As you oversee and walk around your workplace every day, you may begin to develop an unconscious bias which can reduce the likelihood of spotting fresh shortcomings that can interfere with providing seamless visitor flows.
It may be useful to utilize an outsider's perspective as they can point out flaws that you may not have normally noticed. Feedback surveys can be a great way to ask your visitors questions about their experience throughout your site and any recommendations that can make their navigation journey more seamless.
Visitor flow tip 4: Implement a user-friendly, smooth visitor check-in system
To enable more seamless visitor flows throughout your building, a useful visitor management system should do the following:
Offer web, mobile, and iPad/tablet check-in options
Display important navigational content upon check-ins such as office maps or directions to a specific destination
Provide instant photo ID badge printing upon check-in
Pre-print badges for pre-registered visitors
Offer the ability for visitor badges to incorporate a QR code that visitors can scan upon check-out
Provide instant notifications to alert hosts that their visitor has arrived with the ability to accept or reject
Fast-track visitor check-in with the capability to scan a QR code to check in upon arrival
Categorize visitor types and display information that is only relevant to them.
Provide a live activity dashboard to see how many people have checked in
Offer contactless check-in options for returning visitors and for regular guests.
Visitor flow tip 5: Offer quick check-in solutions for returning/repeat visitors
Visitors that are returning to your workplace or regular visitors probably won't need to go through the same process or procedures as those who are visiting your workplace for the first time. So, it is important to consider solutions for those that are already familiar with your workplace requirements, have the approvals to enter your site, and are regularly checking in to your site.
For instance, it would not be ideal for those visitors entering your site for the fifth time this month to have to line up behind those visitors entering your site for the first time and have to wait in a congested line to manually enter their details at the iPad check-in kiosk. Not only does it diminish the returning or regular visitor's experience, but it can also create clunky queues in your reception area that can inhibit seamless visitor flows.
---
Honeywell Sine can help your workplace create more seamless visitor flows by offering robust, digital solutions. Get in contact with our sales team today to learn more about Honeywell Forge Performance+ for Buildings | Visitor Management.